In 2004, tight end Kellen Winslow, Jr., was on the Redskins' radar as their top draft choice.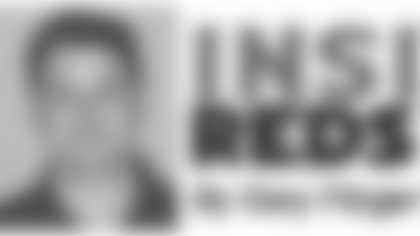 The Redskins had the fifth overall pick that year and were considering a pair of University of Miami products in Winslow and Sean Taylor.
Finally, the Redskins narrowed in on Taylor as their top pick, with a little-known tight end out of Utah State--Chris Cooley--targeted for later rounds.
Winslow, the son of Hall of Famer Kellen Winslow, Sr., ended up going to the Cleveland Browns at No. 6 in the draft.
The Redskins traded up into the third round to grab Cooley.
How did the decision work out?
Winslow struggled with knee injuries his first two years in the NFL, but the last two seasons he has posted 89 and 82 catches, respectively. He has eight career touchdowns.
Cooley has emerged as one of the game's most consistent and durable tight ends. He has recorded 231 catches and 27 touchdowns in his career.
Winslow and Cooley both earned their first Pro Bowl nods last year.
As the Redskins get ready to host the Cleveland Browns this Sunday at FedExField, comparisons of Winslow and Cooley are inevitable.
Winslow is questionable for this Sunday's game as he overcomes an undisclosed illness that hospitalized him last weekend.
Cooley doesn't track stats of other NFL tight ends, but he does keep an eye on players such as Winslow, Dallas's Jason Witten and New Orleans' Jeremy Shockey.
"When I get the chance to watch [Winslow] on film, I like the way he plays," Cooley said. "He plays hard and he runs good routes."
Cooley added: "I would say I've had a more consistent career than Kellen. I haven't been hurt like he has been. Had he stayed healthy and had a couple years like he did the last two year, then he would have had the better career so far.
"I credit myself a little bit for being a guy who is always there. I always practice, I always play and I never miss anything. Over a long period of time, that says a lot."
So far this season, Cooley leads the Redskins in catches with 30 for 345 yards. He has one touchdown. [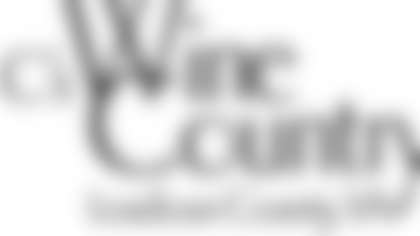 ](http://www.visitloudoun.org)


He has caught a pass in 62 consecutive regular season contests, dating back to Week 9 of the 2004 season. He ranks second among NFL tight ends in catches and receiving yards, trailing only Witten.
In Cleveland, Winslow leads the Browns with 19 grabs for 170 yards and one touchdown.
This week, Cooley is kicking himself for a fumble in last Sunday's 19-17 loss to the St. Louis Rams.
It was the Redskins' first offensive turnover of the season, ending a five-game streak.
Overall, the Redskins had three first-half fumbles in losing to St. Louis.
They came back to take a fourth-quarter lead, but the Rams won on a last-second field goal.
"Turnovers definitely cost us," Cooley said. "We moved the ball all day. I felt like we played hard. We made some bad mistakes and it cost us a football game."
Asked about his fumble, Cooley replied: "I felt like I had the ball protected. I knew I was in traffic so I covered it up. I was fighting for extra yards--I always do. Then someone hit right on the ball."
Losing to the previously winless Rams was tough to take because "I felt like we should have come out on top," Cooley said.
"The team that we are, we should have found a way to win that game."
Cooley has moved on, though.
Time to prepare for the Browns.
"We've got to look at what we're doing right now, the type of team that we have and what we've accomplished so far," he said. "That's the best thing about this job is that we play Cleveland on Sunday, so we have an opportunity to put [the Rams game] behind us and get after it."