The lights weren't fully on yet inside the Edward Jones Dome in St. Louis, but on the field greatness was shining.
It was Aug. 27, 2004, and the Washington Redskins had arrived to play the St. Louis Rams in a preseason contest.
At pre-game, Joe Gibbs greeted NFL coaching legend Don Coryell on the sidelines and the two embraced. They laughed, shared memories and posed for photos.
Then Gibbs returned to the locker room to ready his Redskins. Coryell would serve as honorary captain for the game.
Coryell, who passed away on Thursday in San Diego, was Gibbs' mentor for many years.
Gibbs played tight end and offensive line for Coryell at San Diego State in 1962-63 and then joined Coryell's staff as an assistant coach in 1964.
When Coryell was head coach of the St. Louis Cardinals in 1973, he hired Gibbs as his offensive backfield coach.
They were reunited in San Diego in 1979. Coryell, named head coach of the Chargers a year earlier, hired Gibbs as offensive coordinator for what would become one of the most prolific offenses in NFL history.
Gibbs coached for Coryell for two years and then was hired as Redskins head coach in 1981.
The Coryell coaching tree has several other connections to the Redskins. Along with Gibbs, it includes former Redskins assistant coach Jim Hanifan and former Redskins offensive consultant Ernie Zampese.
Hanifan was also on the sidelines at the Edward Jones Dome that evening, as was then-Rams head coach Mike Martz, another former Redskins assistant.
Hanifan mentored under Coryell at San Diego State in 1972, the St. Louis Cardinals from 1973-77 and the Chargers in 1979. He later served as a Redskins assistant coach for Gibbs, Richie Petitbon and Norv Turner from 1990-96.
Zampese coached under Coryell at San Diego State from 1967-72 and with the Chargers from 1979-85.
Prior to the Redskins-Rams preseason game in 2004, Gibbs was asked about his relationship with Coryell.
"Don meant a lot to me," Gibbs said. "No ego, nicest person, but yet he was so intense. He got ready to coach a game as if he was going to play. And he could portray that for the players. So the players knew he was for real.
"He was very creative. His system was the area where he was gifted. The way he called things--he spent hours thinking about it. And his system is still used by a lot of people today. When he called plays, he wanted it to be a visual picture of what you were doing, not just memorization."
Gibbs said he owed much of his success to Coryell.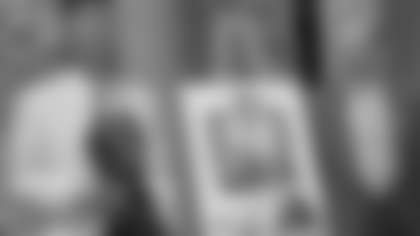 When Gibbs was inducted into the Pro Football Hall of Fame in 1996, Coryell was his presenter.
Coryell was a NFL head coach for 14 seasons, spending five seasons with the [St. Louis] Cardinals and nine seasons with the Chargers. He compiled a 111-83-1 record in his head coaching career, leading teams to the playoffs six times.
In San Diego, the Chargers' offensive attack became known as "Air Coryell," and during their consecutive division titles run, it was one of the most explosive in league history.
Quarterback Dan Fouts passed for at least 4,000 yards in each of those years, compiling 87 touchdown passes.
The Chargers had at least two receivers who posted 1,000-yard receiving seasons each year from 1979-81. Charlie Joiner and John Jefferson (who later served as the Redskins' director of player development from 2000-08) accomplished the feat in 1979, Kellen Winslow, Joiner and Jefferson all had 1,000-yard seasons in 1980, and Winslow and Joiner did it again in 1981.
Gibbs' offenses in Washington from 1981-92, an era that included three Super Bowl championships for the Redskins, was a part of the evolution of the Coryell offense.
Wide receivers were asked to run precise routes and quarterbacks had to throw well-timed, accurate passes. The high-octane aerial attack was complemented by a power running game.
Gibbs' 1983 Redskins offense totaled 541 points, setting a then-NFL record for most points in a season. John Riggins rushed for 1,347 yards and 24 touchdowns and Joe Theismann passed for 3,714 yards and 29 touchdowns as the Redskins averaged 33.8 points per game.