If Chris Samuels had his way, all the great pass rushers would line up on the other side of the field.
As a left tackle, Samuels knows he will see the quickest, most powerful pass rushers. As the Washington Redskins' left tackle, he must protect Jason Cambell's blind side from these predators.
Six times a Pro Bowl pick since the Redskins made him a No. 1 draft pick in 2000, the 6-5, 314-pound Samuels lines up each week against marquee rushers. Young, old, experienced or novice, he figures any one of them can create a disturbance. Any preference for the matchups, or is this akin to picking your poison?
"It depends. If it's a young guy that's a stud, I don't want to play against him. And if it's an old guy and he's crafty, I don't want to play against him either," Samuels says with a grin.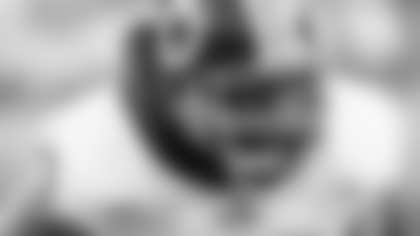 "It really doesn't matter," he continues. "Whoever I face, I just go out there and play as hard as I can."
He knows he can expect exactly that same attitude from Chris Long when the Redskins meet the St. Louis Rams at FedExField.
Long, the Rams' second-year defensive end, is nothing if not a high-motor, never-quit type. Those who recall the playing days of his father, Hall of Fame defensive end Howie Long, see at least that similarity.
"Howie was a beast," says Samuels. "He brought it every time, just like his son is trying to do."
The elder Long, now one of the voices of FOX's NFL coverage, retired following the 1993 season after a 13-year career. He had a career-high 13 sacks in 1983, the same year he posted a personal best of five in one game against the Redskins (Oct. 2).
A 6-5, 268-pound attacker who played his entire career for the Oakland/Los Angeles Raiders, Howie Long went to eight Pro Bowls and was All Pro from 1983-85. He was inducted in Canton in 2000.
Those five sacks in a game are more than his son could accrue in his rookie season with the woebegone Rams. Chris Long, the second overall pick of the 2008 NFL Draft, topped the 2-14 Rams in quarterback pressures with 16 and notched four sacks. Those few successful forays only created a greater hunger for opportunities to hammer the quarterback.
"I just want to get there more," the 6-3, 263-pound Long says. "I think we all want to get there more. Pressures are good but as a defensive front we have to be dominant. I think we have the pass rushers and the ability to be dominant."
The Rams are now coached by Steve Spagnuolo, who learned about pressuring the passer as an assistant to the late Jim Johnson with the Philadelphia Eagles. It was Spagnuolo's game plan, while serving as the New York Giants defensive coordinator, that led to five sacks of Tom Brady in the club's 17-14 upset of the New England Patriots in Super Bowl XLII.
Spagnuolo brings an aggressive mindset to rushing the passer and that's fine with Long. An emphasis on the quick get-off and a year of experience make Long a more confident, relaxed player.
"I think the scheme is going to help bring me up," he says. "We are all happy with the scheme but I think me, personally, just not being a rookie anymore will help a lot."
There's a little history and coincidence in the matchup of Long and Samuels. Howie Long went into the Hall of Fame in 2000, the year Samuels was drafted. And Samuels was the third overall choice, while Chris Long was the second.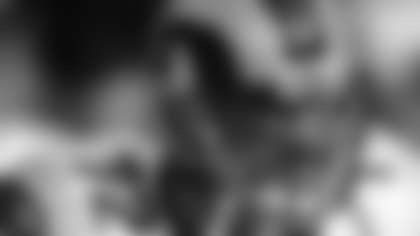 They squared off once last season. Long had four tackles but no sacks in a road upset. The Rams ended their season-starting four-game losing streak with a 19-17 victory against the Redskins on Oct. 12. The Rams beat the Dallas Cowboys 34-14 the following week and then lost their last 10 games. Spagnuolo replaced interim coach Jim Haslett, who took over for the fired Scott Linehan four games in.
Long has had some great tutors, including his dad. He also practiced against some top offensive tackles while at the University of Virginia, including D'Brickashaw Ferguson (New York Jets), Branden Albert (Kansas City Chiefs) and Eugene Monroe (Jacksonville Jaguars). All of them were first-round picks.
That's the sort of knowledge that Samuels admires. He, like Long, reached the top of his profession in part because of those around him.
"Obviously his dad has been working with him quite a bit," Samuels says. "You have to learn how the pros work and the different tips that can help you. I was blessed to come in here with Bruce Smith and Marco Coleman and I just soaked up as much knowledge from them as I could."
Now he has to put it to good use, the wise old tackle versus the young stud end.