Greg Blache had an annoyed look on his face during a Redskins training camp practice earlier this year.
Unhappy with the result of a play, Blache barked at a young defensive back, using words unprintable here.
When Blache speaks, you better believe players listen. His words are choice, and sometimes biting.
Political correctness? Blache doesn't have time for that on the football field.
As the Redskins get set to kick off the NFL regular season against the Super Bowl champion New York Giants, Blache officially makes his debut as the Redskins' defensive coordinator.
Blache was previously defensive coordinator with the Chicago Bears from 1999-2003, so this is not new territory for the 59-year-old veteran coach. He served as defensive line coach from 2004-07 under his predecessor Gregg Williams.
Blache takes over a defense that has been among the league's best since 2004. In three of the last four seasons, the unit that finished in the Top 10 in overall defense three times (third in 2004, ninth in 2005 and eighth in 2007).
He is relying on a veteran cast, from Cornelius Griffin to London Fletcher to Shawn Springs.
He has admitted that he doesn't really trust rookies. He wants players to prove themselves first.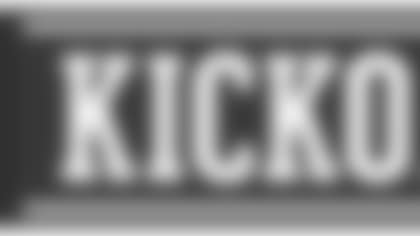 "I like my guys old, crusty and time-proven," he said, smiling.
Blache's sometimes brutal honesty is what endears him to players--and media, too.
His media sessions always draw a chuckle or three.
Blache told reporters during the offseason that he would rather undergo two prostate exams than talk to the media.
Earlier this week, he compared playing rookies to putting a "bacon cheeseburger in a lion's den."
Even though Blache has been with the Redskins since 2004, his tough-minded but engaging personality is just starting to emerge. He tended to avoid media sessions and keep a low profile, instead focusing on coaching and teaching.
Blache and Jim Zorn were named Redskins coordinators on the same day last January. They had developed a good working relationship, and then two weeks later Zorn was named head coach.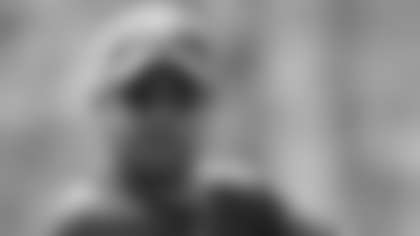 They both took it in stride. Now they compete against each other on the Redskins Park practice fields in an effort to make the team--and themselves as coaches--better.
"Our temperaments fit each other well," Zorn said. "He will get after you on defense and I kind of like that because he pays attention to details like I want to pay attention to the details on offense."
Blache says he is having a "tremendous amount of fun" coaching the Redskins this year.
He thinks this Redskins defense could be on the verge of doing something special.
"[Coaching] is fun with guys who are good at what they do and take it seriously," Blache said. "It makes my job easy. It brings me closer to them. I have the responsibility of leading them, but I also have a lot of admiration and respect for them. I come out here and stay out of their way.
"This is the most incredible group I've been around, in terms of talent, work ethic, camaraderie, guys that teach other and help each other and pull for each other. This is a fun, fun group. Special things could happen for this group."
Why could they be a special group?
"Their mamas raised them right," Blache said. "They were raised well. They're grounded. This NFL football player hype doesn't go to their head. They respect the game and they respect each other. They have fun.
"They're not just drawing a paycheck. They're here to win a championship. That makes them really special. They do have a goal. Guys don't work as hard as they do just to pass the time. These guys have a goal, and I'm just glad I'm along for the ride."
Make no mistake, Blache does get frustrated with his veterans.
He chastised the entire defense for their performance in the 47-3 preseason loss to the Carolina Panthers on Aug. 23.
The first-team defense played the first half and allowed 303 yards.
"Sometimes they do some things knuckleheaded, and you wonder, 'Where did that come from?'" Blache said. "Hopefully we can keep those things buried in our consciousness. I want us to play smart as we do hard."