For many rookies, earning a roster spot after training camp signifies a successful transition into the NFL. It's the culmination of a life-long goal.
For Doug Dutch, a native of Washington, D.C. and a Gonzaga College High School product, the opportunity to play for the Redskins has greater significance.
Of all the NFL teams that could have signed Dutch as a free agent following the 2009 NFL Draft, the Redskins were at the top of his list.
"I was just overwhelmed with joy because I grew up as a die-hard Redskins fan, and I used to work at the Redskins stadium [FedExField] when I was younger," Dutch said. "So I got to see the games and see some of the players and now I get an opportunity to maybe play on the field. It's like a dream come true."
The undrafted rookie out of Michigan faces a tough task in earning a roster spot. He is one of seven cornerbacks competing for four or five roster spots.
The Redskins' defense returns three established cornerbacks in Carlos Rogers, DeAngelo Hall and Fred Smoot.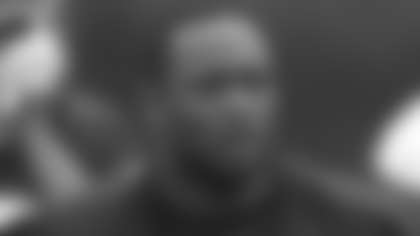 Beyond that, it appears there is a competition among twosecond-year players in Justin Tryon and Byron Westbrook (who is also a Washington, D.C., native) as well as two rookies in third-round draft choice Kevin Barnes and undrafted free agent Dutch.
"I would say it is a pretty open [competition] because everybody is fairly new," Dutch said. "Some people have more experience than others, but there are the veteran guys and then it's a bunch of young tier guys; it should be wide open."
Though earning a roster spot anywhere in the NFL is a great opportunity, landing on the Redskins would be a blessing for Dutch.
The 5-11, 199-pound Dutch knows that there are a lot of people in the D.C. area hoping that he can succeed.
"I just have to work hard to make the team. I've got family, friends, everybody from around here so they are all rooting for me to do my best and make the team," Dutch said. "I want to play for the Redskins, this is my home, and this is where I've always wanted to come back to."
Like many young die-hard Redskins fans, Dutch has yet to see the success that makes the Washington franchise one of the most storied teams in league history.
Though he was not old enough to witness the Redskins' three Super Bowl championships, the rookie cornerback still has a Redskins memory close to heart.
"I really liked the tribute game for Sean Taylor [in 2008 at FedExField against the Giants], it was really heartfelt," Dutch said of his favorite recent Redskins moment. "My man Devin [Thomas] scored on a reverse and I used to play against Devin in college, so that was sweet to see him score his first NFL touchdown, too."
As for what it is going to take for Dutch to earn a spot on the Redskins' 53-man roster, he will need to work hard--and he might need just a little bit of luck.
Dutch, along with the rest of the Redskins rookies, have been working out at the team facility since the end of OTAs while much of the team has been enjoying a summer vacation.
"Basically, I need to work on endurance and getting in great shape because the biggest thing for rookies is [endurance]," Dutch said. "You don't want to come back out of shape or not up to speed with everything because you have to compete to the fullest on every play. It's your job now, you can't have a bad play or you might be out of here."
If Dutch can earn a roster spot coming out of preseason, it would be a great success story for young D.C. natives who aspire to one day join the Redskins.
"I just have to go out there and work hard every day, compete and play to the best of my ability," Dutch said. "I root for [a lot of] players in the NFL, but the Redskins have always been my team."