The power behind the Washington, D.C., sports community came together on Tuesday inside the U.S. Capitol building.
Redskins owner Daniel M. Snyder, Washington Nationals owner Mark D. Lerner and Washington Wizards, Capitals and Mystics owner Ted Leonsis formed an unprecedented partnership to fight childhood obesity and promote active lifestyles in children in Washington, D.C., Maryland and Virginia.
Snyder said it was the first time that he had shared a stage -- and a partnership -- with both Lerner and Leonsis.
"This is an important issue," Snyder said. "Having three kids myself, one of the things we do every night after dinner is we go out and play. It's about keeping active."
The gathering, in Room HC-5, was part of "Live Positively: Get the Ball Rolling," Coca-Cola's 2010 health and wellness program for Washington, D.C.
Each team is planning events that allow area youth to interact with athletes and learn about staying active and eating right.
As part of the partnership, the Redskins are planning to host a youth PLAY 60 flag football game at FedExField this fall. Four schools from the Washington, D.C., area will be invited.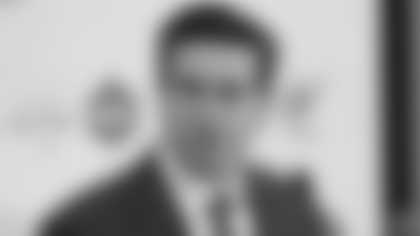 The owners were joined by a host of local athletes and politicians.
Chris Cooley represented the Redskins. He was joined by Ryan Zimmerman of the Nationals, Nicklas Backstrom of the Capitals, Josh Howard of the Wizards and Crystal Langhorne of the Mystics.
Sen. Mark Warner (D-Va.), the former Virginia governor, and Rep. Marcia Fudge (D-Ohio) were on hand for the event. Warner called childhood obesity a "growing crisis."
The goal of "Live Positively: Get the Ball Rolling" is to reduce childhood obesity rates in the nation, and particularly in the Washington, D.C., region.
Thirty percent of children nationally, 40 percent of children in Washington, D.C., and 50 percent in D.C. Wards 7 and 8 are considered overweight or obese.
Obesity is linked to chronic diseases like diabetes.
"We need to fix this," Snyder said.
As a native Washingtonian, Snyder called the issue a "personal" one.
The Redskins and the NFL have emphasized the PLAY 60 movement, which encourages children to exercise 60 minutes every day, Snyder said.
"Childhood obesity is obviously a critical issue for this country," Snyder said. "When we were growing up, we enjoyed going out and playing. The world is changing a little bit, but if you look at what you need to do from a child's perspective every day, 60 minutes of exercise is a minimum.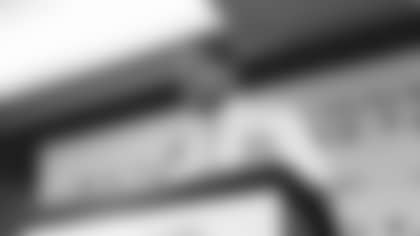 "In today's world, we need to remind ourselves that at least 60 minutes is critical for our children's health."
Cooley said he is proud to serve as a role model to help kids live a more healthy lifestyle.
"Being active, eating the right foods, and fueling my body is what I have to do to perform at the highest level," he said. "I'm fortunate to have trainers and have coaches and have people surrounding me that help me with what I need to do to perform at the highest level.
"In turn, it's nice that I can speak out to help younger people understand what they need to do for their body to be able to function."