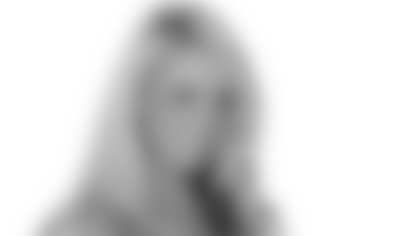 I'm thrilled to begin my second season as a Redskins' Ambassador! I have long been a die-hard Redskins fan, so it is truly an honor to represent THE BEST organization and GREATEST fans in the league!
I'm a local girl, having grown up in Loudoun County, Virginia. Growing up I played sports and later I decided to pursue modeling. These opportunities have blessed me with personal growth and the chance to meet many amazing people. I graduated from George Mason University with a Bachelor of Science in Marketing. By day I work for a government contractor and by night I am a mommy to the sweetest kitty, Lily. Recently I moved to Arlington and am loving living in the city!
When I'm not at the gym or learning to be a better cook, I enjoy hanging out with my girlfriends and spending time with my boyfriend. I love to travel, especially to visit my family in South Carolina. I'm a shop-a-holic, and can tell you all the places to get the best deals in the DC area. I am an outgoing person and love meeting new people, so I am looking forward to game days with excitement!
My motto in life is to always look for the positive in each situation. Again, I am very proud to be your Ambassador and representative and look forward to seeing you at Fed Ex Field! GO 'SKINS!!!
Lots of love and hugs,
Danielle