It's a season full of change for the Washington Redskins.
A new coach. A new offense. A new quarterback.
And new opportunities for players to prove themselves.
This seems to be the prime stage for Fred Davis to continue emerging as a force to be reckoned with at the tight end position.
"Everybody gets an opportunity in this offense," he said. "It's really hard to stop."
Fred Davis had a standout second half of the season last year after he took over for an injured Chris Cooley, who suffered a fractured ankle in Week 7.
Davis started 10 games in place of Cooley and finished third on the offense in receptions (48) and receiving yards (509). He also led the team in touchdown catches with six.
But according to Davis, there's always room for improvement.
"I thought last season was okay, it wasn't the best I ever had," he said. "I feel like it was just something I was thrown into and I did what you're supposed to do as a football player."
As a third-year veteran, Davis believes this season is a critical one in terms of his career.
"If you want to be a great player, I think the third year kind of shows where you're at mentally and where you're at physically as a player," he said.
With Cooley expected to be fully recovered by the start of the season, the threat of two powerful tight ends could provide defenses with some serious match-up problems, according to offensive coordinator Kyle Shanahan.
"They're not just receivers, they're not just run blockers – they're good at both," Shanahan said. "They're at the top of their game in other aspects, too."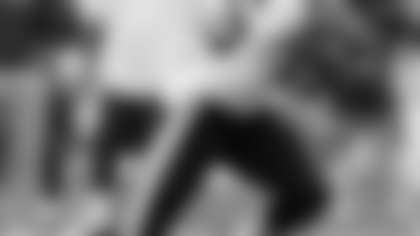 Most of the Redskins veterans on offense, including Davis, have had to adjust to Shanahan's new scheme as well as a new quarterback in Donovan McNabb.
Turnover on offense is something that Davis experienced in college.
He played under the direction of three different quarterbacks during his four years at USC. The Trojans managed a record of 46-5 and won a National Championship during his time there.
Davis feels he has developed a good rapport with McNabb this offseason.
"McNabb throws the ball on point so there's not much to adjust to -- just catch it," he said.
He says he has a goal to "become one of the best, like Cooley," and if he continues to prove himself, he would take the next step in his NFL career. His third year could further establish his place in the NFL.