So the argument rages. Good decision? Bad decision? Good decision but bad explanation? Good explanation but a day late?
Donovan McNabb spoke about it Tuesday and coach Mike Shanahan also elaborated a little bit more about the late hook of the quarterback in the 37-25 loss to the Detroit Lions before the Redskins scattered for a well-timed bye week.
They both denied issues between them and questions about the way McNabb approaches practice.
"My work ethic has never been a question," McNabb said. "My tempo has never been a question."
Shanahan didn't bubble with enthusiasm over this topic, dismissing as rumor and speculation the idea of McNabb either slacking or lacking in his practice habits and simply said: "Yeah, I'm pleased. And if I wasn't pleased with them, I wouldn't share it with you. I'd share it with Donovan."
Let's say this for McNabb. He got benched by the Philadelphia Eagles in 2008 for a half with the club 5-5-1 and the obituaries followed immediately. The Eagles are done. He's done.
Allow me to dig up a few of the premature burials.
"A team that now appears in free fall," said the Reading (Pa.) Eagle, describing the club as "in disarray, destined to miss the playoffs."
"No matter how they finish, this could be McNabb's last season in Philadelphia," the Associated Press reported.
"Mark it down," Charles Robinson wrote on Yahoo! Sports. "Five games are left in Philadelphia's season and McNabb's time in an Eagles' uniform."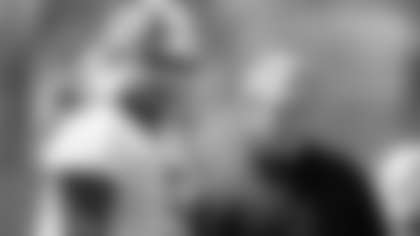 McNabb returned to scorch the Arizona Cardinals on Thanksgiving night, four days after getting hooked against the Baltimore Ravens, and helped his team to the NFC Championship game, against those same Cardinals.
McNabb apparently wasn't done. So much for grand predictions and declarations of impending doom.
Let's say this for Shanahan. He won't settle for what we'll gently term less than optimal performances.
In 2006, with his Denver Broncos sitting at 7-4, he benched Jake Plummer for Jay Cutler. Plummer got the Broncos to the AFC championship game in the 2005 season and anchored a 10-6 team the year prior. But in '06, with Plummer having thrown 11 touchdown passes and 13 interceptions, Shanahan deemed him a piece of the past and not at all part of the future.
Me? I'm sifting through the media buzz, the news conferences, the interviews with players and coaches. I'm talking to myself. A one-man debate society. I am Defender of The Realm and then I am Critic and Cynic. Please join me in the scary space known as my head. Admission is free. Plenty of space to park. Concession stands are open.
Defender of The Realm (DOTR hereafter): Clearly, Shanahan isn't getting what he wants from a banged-up quarterback. Maybe the timing of this move sets off alarms but he took a chance on winning the game with an unconventional move. Bold. Strong. It just didn't work.
Critic and Cynic (C&C hereafter): Didn't work? Sack, fumble, touchdown on Rex Grossman's first snap. That's spectacular failure. Wasn't that the time to tell your franchise quarterback and leader to rally his troops, for him to bark at his offensive linemen and insist they protect him just a bit, to demand that his receivers come open and make plays? To say, "OK, let's go win this thing." Couldn't this have become the statement game, with a winning drive that allowed the Redskins to go into their bye at 5-3?
DOTR: Getting a little late in the game, literally and figuratively, for that sort of optimism. When have you seen an efficient two-minute drive? The Redskins don't score touchdowns with much frequency and sputtered badly against the Lions. McNabb threw a terrible interception, got away with a near-miss on another and showed no touch on that fireball he aimed at Fred Davis on the (first) two-point conversion that failed. Why expect more at a faster tempo?
C&C: Sure, McNabb was supposed to the savior. So you want to sacrifice him for the sins of the others? Maybe it's easier to replace him than three offensive linemen but now the locker room is full of questions about whether McNabb will get hooked again or even be here next year.
DOTR: Next year takes care of itself. If there is a next year. No one is promised tomorrow. Almost any other quarterback would also be as battered and bruised as McNabb is and probably wouldn't have produced much either, given the spotty running game. If a coach feels he must make a dramatic move, he's got to go with it.
C&C: Yeah, well, timing is everything. You make this switch before the bye and now the ramifications echo for two weeks. And that's with the Eagles coming up. This whole issue gets fired up again when the team returns from its bye. Philly media will pour into Redskins Park and once more bring the circus to town. Here's a sentence you will never read again: It was a dull week at Redskins Park.
DOTR: Hey, Shanahan rarely treads lightly. He decided Derrick Dockery didn't fit and he sat Dock down. That ended a streak of 111 consecutive starts. There is no room in the NFL for mercy nor pity. It's about performing and being healthy enough to do it.
C&C: We're not talking about a guard here. We're talking about a franchise quarterback acquired in a high-profile trade to serve as the long-term linchpin. We know his hamstrings ache but should the coach cut him off at the knees?
DOTR: McNabb can bounce back. He did it in Philadelphia. He'll do it here. He just can't do it alone. He needs a running game, blocking, more play-making from the receivers. He'll rally the locker room and reestablish himself.
DOTR: Yeah. You want to step outside and settle this?
Ah, at last. Reasoned discourse finally gives way to talk-show shouting. End of dialogue, as I step outside and punch myself in the nose.
Everyone gets the better part of the week to cool down now. Shanahan and McNabb surely will communicate on how best to guide this team to success. A little down time should allow McNabb's body to heal. Perhaps the Redskins will find some answers to the numerous issues retarding the offense's spotty work.
If nothing else, every player is on notice. Coaches as well. A week ago, defensive coordinator Jim Haslett observed that trying to make Albert Haynesworth into a nose tackle was "putting a square peg in a round hole." Look at the pegs, look at the holes. See about making a better match.
Tailor the system to the players, exact maximum performance from them, protect the quarterback. That's the bye-week assignment.
Rebuild the trust. That's the task for the second half of the season.
---
Larry Weisman, an award-winning journalist during 25 years with USA TODAY, writes for Redskins.com and appears nightly on Redskins Nation on Comcast SportsNet. Read his Redskinsblitz blog at Redskinsrule.com and follow him on Twitter.com/LarryWeisman.