What do you do the night before OTAs begin? For running back Derrius Guice, you round up some Redskins fans and catch a movie.
Maybe out of boredom, but certainly out of the generosity of his heart, Guice tweeted casually Monday afternoon that he would be attending the new Avengers movie later that night at the Alamo Drafthouse in One Loudoun, encouraging people to come and join him. He would also be handing out some signed Panini trading cards for good measure.
As invitations like this go, the announcement gained traction. Guice picked a show time, made a graphic for Twitter and then bought 50 tickets for those willing to make the trek.
The social media-savvy Alamo caught wind of this idea and quickly capitalized, offering Guice a Baton Rouge-inspired etouffe upon his arrival.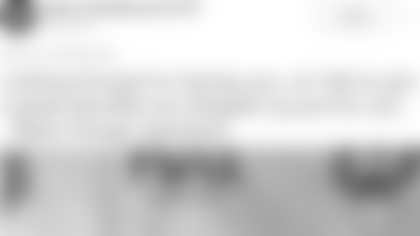 Needless to say, things went off without a hitch. The group of fans that drove into Ashburn got an opportunity to chat with Guice, take some photos and ingratiate themselves with the second-round pick looking to make an impact in the backfield this year.
Then they watched a big purple guy expunge the universe of humanity.