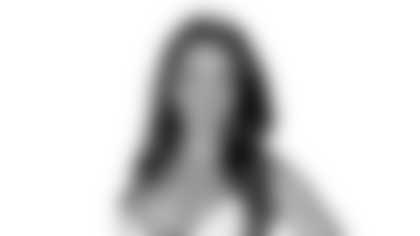 Hello Fellow Redskins Fans!!
My name is Desiree, I am twenty-five years old, and this is my first year as a Washington Redskins Cheerleader Ambassador. Originally from Columbus, OH, I moved to Ashburn, VA eight years ago and have been a die hard Redskins fan and Washingtonian ever since.
I work full-time as a Marketing Communications Manager for a major Internet company. Hired at eighteen, I am going on over six years with the company, minus a year when I worked for a large government consulting firm and as a Registered Stock Broker. I am currently working to finish my bachelor's degree in Finance and Economics this fall and hope to continue on to a Masters in Economics in 2010.
In my spare time, I enjoy running and training for races from 5Ks to marathons. I also lead a local run club, training beginning runners for 5K and 10K races. When not pounding the pavement, I can be found in the garage working to restore my new toy, a 1968 Ford Mustang Fastback 302.
I want to share with you my fondest Redskins fan moment that took place in Seattle, WA at the Redskins vs. Seahawks game in November of '08. It was a bright and sunny day at FedExField and the stadium was speckled with burgundy and gold from the fans that flew thousands of miles to represent the NFL's best team. Despite the mean glares and rants from the Seahawk followers, the Skins fans stood tall and loud, cheering our team to a 20 to 17 victory.
That's what I call dedication (and lots of frequent flier miles). See you on game day!