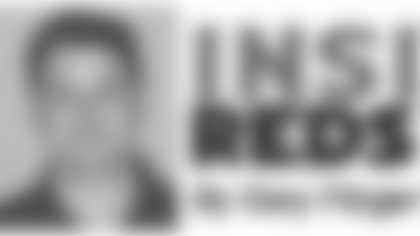 Antonio Dixon was slow coming off the practice fields on Sunday morning.
Burdened with carrying Albert Haynesworth's helmet, jersey and shoulder pads, he walked 10 feet behind the team's other defensive tackles.
When it comes to earning a Redskins roster spot, though, Dixon hopes to catch up quickly.
He made strides in last Thursday's preseason game against the Baltimore Ravens. Playing the entire second half, Dixon recorded five tackles overall and four tackles for a loss.
"The first snap I had some butterflies, but after that I felt like I was in a zone," Dixon said. "Our coach says, 'Just play, don't think too much out there.' That's what I did and I'm just trying to get better every day."
Dixon may have caught the eye of Redskins coaches, but he realizes that second and third impressions matter just as much, if not more.
"I'm still learning. I have a long way to go," he admitted. "It was just one game. I have to work hard every day because I didn't get drafted. I just come out and compete."
Dixon joined the Redskins last April as an undrafted rookie out of the University of Miami. He played in 40 games with the Hurricanes, with 10 starts, and logged 71 tackles, 8.5 tackles for a loss and 2.5 sacks.
Dixon faces long odds to earn a roster spot, but he has faced long odds just to get to this point.
His story has been the subject of several newspaper accounts. Growing up in South Florida, his family was homeless for a time. Dixon also has a learning disability and a speech impediment.
With the Redskins, Dixon is an understudy to Haynesworth, Cornelius Griffin, Kedric Golston and Anthony Montgomery.
"They stay on me about my footwork and my handwork at the point of attack," Dixon said. "They tell me to step up and not cross my body, stay square inside the gap."
If the Redskins opt to keep five defensive tackles, then Dixon has a chance for a roster spot. (Last year, the team kept four defensive tackles.) The practice squad could be Dixon's best option, though.
Jim Zorn has been impressed with Dixon.
"We're getting more and more out of him every day," Zorn said. "You love to see guys who are coach-able, you love to see guys who when you make a correction as a football coach, very soon after that he is getting it, seeing it and starting to play like it.
"Once guys [make corrections], they can start the process of making the uncomfortable become comfortable. And that's where you see a guy really improve and become an outstanding player."