The Redskins' long, joyless season nears its end.
After Sunday night's 17-0 loss to the Dallas Cowboys at FedExField, the Redskins have one more game to go before an offseason of change--perhaps dramatic change--ensues.
For now, there is only defeat.
The Redskins dropped to 4-11 on the season, with next week's game at San Diego the finale. They finished 0-6 in the NFC East and 3-6 at FedExField.
"It's just devastating," head coach Jim Zorn said.
It was the first time the Redskins have been shut out since Oct. 30, 2005, when they lost to the New York Giants. And it was their first home shutout since Dec. 14, 2007 when they lost 27-0 to the Cowboys.
Washington's offense continued its struggles, especially against Dallas. In their last 11 quarters against the Cowboys, the Redskins have not scored a touchdown.
Overall, the Redskins compiled just 218 yards of offense and 43 rushing yards against a stout Dallas defense.
Jason Campbell, under intense pressure every time he dropped back to pass, was sacked three times. He was able to complete 24-of-39 passes for 199 yards and one interception.
The Redskins' defense kept the game close, twice stopping the Dallas offense on 4th-and-1 runs up the middle in the third quarter.
But they yielded 286 passing yards to quarterback Tony Romo and allowed Marion Barber and Felix Jones to combine for 121 rushing yards.
Campbell's interception helped set up the Cowboys' first score.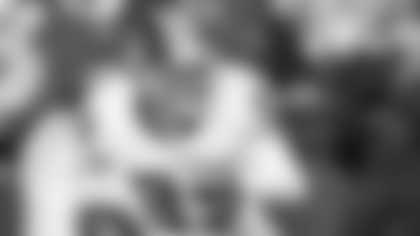 His second pass of the game bounced off the hands of Fred Davis and into the arms of cornerback Terence Newman. The Cowboys began its first drive at the Redskins' 36-yard line.
They quickly moved downfield. At the 4-yard line, Romo dropped back to pass and had time to move around in the pocket. He drifted right and threw to wide receiver Roy Williams for a 4-yard touchdown pass.
The defense stepped up later in the first quarter. Phillip Daniels logged a sack on Romo and Albert Haynesworth pressured Romo and forced him into an incomplete pass on third down.
Midway through the second quarter, tight end Jason Witten got a step on LaRon Landry in coverage and caught Romo's pass across the middle. Witten eluded Landry and raced down the left sideline for a 69-yard gain. It was Reed Doughty who made the stop at the Redskins' 3-yard line.
Next play, Barber ran right up the middle for a 3-yard touchdown run, giving the Cowboys a 14-0 lead.
Meantime, the Redskins' offense was unable to get into rhythm.
Campbell absorbed a punishing hit on a sack by defensive tackle Jay Ratliff, who set the tone with the devastating hit.
Early in the second quarter, Santana Moss caught a screen pass from Campbell, reversed field and picked up 29 yards. Two plays later, Campbell and Moss failed to connect on a 3rd-and-6 pass, and the drive stalled
Later, Doughty gave the ball back to the offense after a diving interception, but he suffered an ankle injury on the return and had to be carted off the field.
Once again, the offense could not do anything with the ball.
Campbell was pressured up the middle and sacked for a 13-yard loss, sabotaging the drive before it could get started.
In the third quarter, the Redskins' defense rose to the occasion on a pair of 4th-and-1 plays.
First it was Haynesworth who stuffed Barber on a run up the middle, ending a drive. Then it was H.B. Blades who blitzed across the line to stop Barber for no gain, ending another drive.
The score remained 14-0 until early in the fourth quarter when the Cowboys moved into scoring range. It appeared the drive was stopped after Carlos Rogers tackled running back Tashard Choice for no gain on third down, but Rogers was flagged for defensive holding, giving the Cowboys a first down.
Dallas faced another 4th-and-1, this time at the Redskins' 4-yard line.
This time, coaches sent in kicker Shaun Suisham--the former Redskin--for a 23-yard attempt. His kick sailed through the uprights to give the Cowboys a 17-0 lead.
Late in the fourth quarter, Campbell absorbed another punishing sack at the hands of Ratliff. His last pass of the night was an errant pass to Marko Mitchell on the left sideline.
It was an unforgiving end.
All Campbell could do was walk gingerly off the field, to the safety of the Redskins' sideline.
"We didn't have time to go with any developing plays," Campbell said after the game. "We had to do short plays, but we couldn't get anything going. It's tough to hang a zero up there, especially against our arch rivals."
[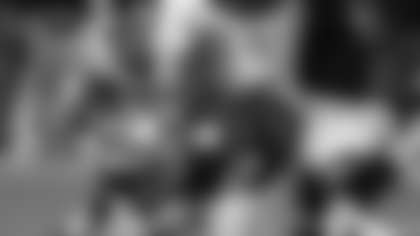 Photo Album: Redskins-Cowboys](/media-gallery/photos/week-15-redskins-cowboys/58FACA3A-9A08-449B-AC48-2C4199C6B9BA)
---
The Redskins play their final home game of the 2009 season when they host the Dallas Cowboys on Sunday Night Football on Dec. 27 at FedExField. Kickoff is 8:20 p.m. ET.
FedExField is a natural grass surface. The stadium seats 91,704.
Sunday's game marks the 100th meeting between the Redskins and Cowboys in their storied rivalry.
The Redskins are 0-5 in NFC East play this season. Their last win against an NFC East team was on Dec. 21, 2008 in a 10-3 win over the Philadelphia Eagles.
In Week 11 earlier this year, the Redskins lost to the Cowboys 7-6 at Cowboys Stadium.
At FedExField, the Redskins are 3-3 this season, with wins against St. Louis, Tampa Bay and Denver and losses to Kansas City, Philadelphia, New Orleans and the New York Giants.
On Monday night, the Redskins lost to the Giants 45-12 at FedExField.
Dallas is coming off a 24-17 upset win over the previously undefeated New Orleans Saints.
The Redskins-Cowboys game will be televised to a national audience on NBC. Al Michaels handles the play-by-play with color commentary provided by Cris Collinsworth.
On radio, the game will be broadcast locally on the Redskins Radio Network. Larry Michael calls the play-by-play with former Redskins and Hall of Famers Sonny Jurgensen and Sam Huff adding color commentary. Former Redskin Rick 'Doc' Walker reports from the sidelines.
Jorge Andres and Mario Alfaro call the game in Spanish on ESPN Deportes 730. Cristina Cruz reports from the sidelines.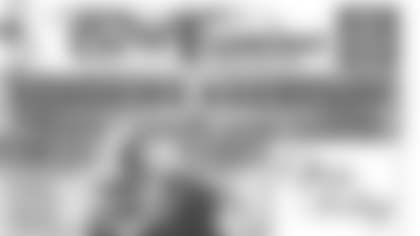 ---
PROJECTED STARTING LINEUPS
Official Redskins-Cowboys FlipCard (PDF)
OFFENSE
Pos.
Redskins
Cowboys
WR
89 Santana Moss
11 Roy Williams
LT
76 Levi Jones
76 Flozell Adams
LG
66 Derrick Dockery
63 Kyle Kosier
C
61 Casey Rabach
65 Andre Gurode
RG
71 Mike Williams
70 Leonard Davis
RT
74 Stephon Heyer
68 Doug Free
TE
86 Fred Davis
82 Jason Witten
WR
11 Devin Thomas
19 Miles Austin
QB
17 Jason Campbell
9 Tony Romo
FB
45 Mike Sellers
34 Deon Anderson
RB
46 Ladell Betts
24 Marion Barber
DEFENSE
Pos.
Redskins
Cowboys
DE
99 Andre Carter
96 Marcus Spears
DT
96 Cornelius Griffin
90 Jay Ratliff
DT
92 Albert Haynesworth
99 Igor Olshansky
DE/LB
93 Phillip Daniels
93 Anthony Spencer
LB/DE
98 Brian Orakpo
56 Bradie James
LB
59 London Fletcher
51 Keith Brooking
LB
52 Rocky McIntosh
94 DeMarcus Ware
LCB
23 DeAngelo Hall
41 Terence Newman
RCB
22 Carlos Rogers
21 Mike Jenkins
SS
37 Reed Doughty
43 Gerald Sensabaugh
FS
30 LaRon Landry
26 Ken Hamlin
SPECIAL TEAMS
Pos.
Redskins
Cowboys
P
3 Hunter Smith
1 Mat McBriar
K
4 Graham Gano
4 Shaun Suisham
H
3 Hunter Smith
1 Mat McBriar
LS
67 Ethan Albright
91 L.P. Ladouceur
KOR
11 Devin Thomas
28 Felix Jones
PR
89 Santana Moss
84 Patrick Crayton
---
Sunday's Redskins-Cowboys matchup marks the 100th time the two clubs have played since their storied rivalry began in 1960.
The two teams have played at least twice a year each regular season since 1961, with the exception of the strike-shortened 1982 season.
Dallas leads the all-time series 59-39-2, with victories in 18 of the last 24 games. The Redskins have won five of the last nine contests.
In the last matchup, on Nov. 22, 2009, Dallas defeated Washington 7-6 in Week 11 at Cowboys Stadium.
The Redskins led most of the game, courtesy of two field goals. In the fourth quarter, with 2:50 left in the game, quarterback Tony Romo threw a 10-yard touchdown pass to wide receiver Patrick Crayton to give the Cowboys a 7-6 lead.
Plenty of time left for Jason Campbell and the Redskins' offense to get in position for a game-winning field goal. Campbell dropped back to pass at the 33-yard line and rolled left. He threw--but Cowboys defensive end Stephen Bowen had broken off a block by Derrick Dockery and batted the pass up into the air.
Linebacker Anthony Spencer grabbed the ball for what amounted to a game-ending interception.
The Redskins and Cowboys have split their season series each of the last three seasons. The Redskins swept the Cowboys in 2005.
The first time the two clubs met was in 1960. The Cowboys were just three weeks old as a franchise and had just lost their first game. Dallas headed to Washington for its first-ever road contest and lost 26-14 in front of 21,142 fans.
The Redskins and Cowboys have clashed twice in the postseason, with Washington winning both meetings: 26-3 in the 1972 NFC Championship Game and 31-17 in the 1982 NFC Championship Game.
---
REDSKINS 2009 RANKINGS
Offense
Rank
Yards/Game
Total Offense
23
317.9
Rushing Offense
25
100.1
Passing Offense
16
217.9
Defense
Rank
Yards/Game
Total Defense
9
311.3
Rushing Defense
23
117.2
Passing Defense
5
194.1
 </tbody>

COWBOYS 2009 RANKINGS
Offense
Rank
Yards/Game
Total Offense
3
394.5
Rushing Offense
7
129.7
Passing Offense
7
264.8
Defense
Rank
Yards/Game
Total Defense
14
329.9
Rushing Defense
6
97.7
Passing Defense
21
232.2
---
FAMILIAR FACES ON THE COWBOYS
Kicker Shaun Suisham was with the Redskins from 2006-09. He was released by the club on Dec. 8 after he missed a 23-yard field goal that would have helped secure a win over the New Orleans Saints. He signed on with the Cowboys on Dec. 21.
Linebacker Steve Octavien spent a week on the Redskins' practice squad in 2008.
Combine scout Kevin Simon was a 2006 seventh-round draft pick by the Redskins but he was cut in preseason.
Midwest area scout Bill DeKraker was in the Redskins' scouting department from 1995-97.
---
REDSKINS-COWBOYS NEWS & NOTES
-- Highlights of the Rivalry
The Redskins-Cowboys rivalry is always a highlight of the NFL regular season. Here's a breakdown of the series:
-- 49 games have been decided by 10 points or more
-- 33 games have been decided by two or more touchdowns
-- 19 games have been decided by three or more touchdowns
-- 40 games have been decided by less than a touchdown
-- There have been two ties, a 28-28 game in 1961 and a 35-35 game in 1962
-- Dallas had a 10-game winning streak from 1997-2002
-- Biggest Redskins win was by 28 points in 2005
-- Biggest Redskins loss was by 35 points in 1993
-- The two clubs have played 14 Monday Night games, six Thanksgiving games, five Sunday night games, one Friday game and a Saturday game
-- The two clubs have played eight season openers and seven season finales
As an undrafted rookie quarterback, Jim Zorn got his NFL start with the Dallas Cowboys in 1975.
He spent time in the Cowboys' training camp, playing behind future Hall of Fame quarterback Roger Staubach.
"I played in Texas Stadium a long, long time ago," Zorn said. "I played in my first NFL [preseason] game there, against the Oakland Raiders."
Zorn was released by the Cowboys and eventually signed on with the Seattle Seahawks in 1976.
He started all 14 games with the Seahawks in 1976 and went on to play 11 seasons in the NFL.
Brian Orakpo has 11 sacks this season, tied for the Redskins team lead with Andre Carter. He leads all NFL rookies in sacks.
Orakpo has broken the Redskins rookie sack record of six held by Dean Hamel (1985) and Andre Collins (1990).
Orakpo has become just the 13th NFL rookie over the last 15 years to record a double-digit sack season.
Seven of those players won the Defensive Rookie of the Year award, while nine of the 12 went on to earn at least three Pro Bowl selections in their careers.
Orakpo was the Redskins' first-round draft pick (13th overall) in the 2009 NFL Draft. He played college football at Texas.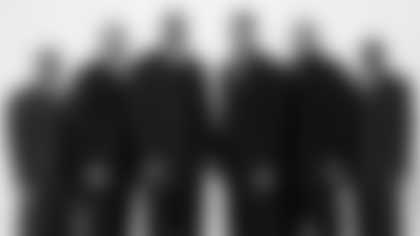 -- Redskins Team Captains
The Redskins have elected captains for the offense, defense and special teams.
For the offense, it's quarterback Jason Campbell and left tackle Chris Samuels.
For the defense, it's defensive tackle Cornelius Griffin and linebacker London Fletcher.
For special teams, it's running back Rock Cartwright and fullback Mike Sellers.
Sellers is the newcomer of the captains this year. The other five were also voted team captains in 2008.
-- From Texas to the Redskins
The Redskins have eight players on the 53-man roster who who hail from the state of Texas.
Mike Williams and Lendy Holmes both grew up in Dallas, while Derrick Dockery, Robert Henson, Malcolm Kelly and Hunter Smith grew up in the suburbs of Dallas.
Brian Orakpo and Rock Cartwright hail from Houston.
Orakpo recently said the rivalry between the cities of Dallas and Houston has been intense over the years.
"Houston and Dallas, we don't like each other, man," Orakpo said. "We hate each other. We are always trying to see who's the better big city down there."
In addition, Redskins secondary-cornerbacks coach Jerry Gray is from Lubbock, Tex.
Washington's strength of schedule for 2009 was ranked 16th in the NFL at .492. Their opponents' 2008 cumulative record was 125-129-2.
The Redskins play a total of seven games against 2008 playoff teams, with four of those games against NFC East foes Philadelphia and New York.
The Miami Dolphins have the NFL's toughest schedule at .594. Their opponents' 2008 cumulative record was 152-104.
The Chicago Bears have the NFL's easiest schedule at .414. Their opponents' 2008 cumulative record was 105-149-2.
Against Dallas, Moss has had some of the best games of his 8-year NFL career. In two games in 2008, Moss caught 13 passes for 174 yards.
Overall, Moss has caught 46 passes for 785 yards--a 17.1 yards-per-catch clip--and four touchdowns in eight career games against the Cowboys.
Of course, Moss's best game versus Dallas came in 2005 when he caught two fourth-quarter touchdowns, including a 70-yarder from Mark Brunell, to help the Redskins come back and beat the Cowboys 14-13 at Texas Stadium.
FedExField is the largest stadium in the NFL with 91,704 seats.
It is more than 11,000 seats ahead of the second biggest stadium, the new Cowboys Stadium. (Cowboys Stadium is expandabe with standing room only to about 110,000.)
The Redskins set a single-game attendance record--90,910--in a Dec. 30, 2007 game against the Cowboys.
The Redskins wrap up the 2009 regular season with a road game to San Diego to take on the AFC West champion Chargers on Sunday.
Kickoff at Qualcomm Stadium is 4:15 p.m. ET.
The Redskins have not played in San Diego since 2001, when they lost to the Charger 30-3 in the season opener.