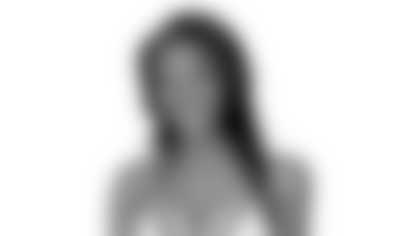 Hey there Redskins Family,
What a pleasure it is to be a part of the greatest NFL team that there is! Returning for my second year as Redskins Ambassador, I am so excited to begin another season. If there is anything I found to be true, it's that Redskins fans are "die-hard"…THE best fans in the league. You show up hours early for the games. You stay late even when we're losing. You wear your burgundy and gold jersey during baseball season. And you dress your cute kids in Redskins gear from head-to-toe! There are so many wonderful things I love about being a part of this family, and it's an honor to represent a team with fans such as you!
Now, a little about me: Well, I show up early for the games too. And I stay late even when we're losing. I don't have any kids, but if I did, I'd dress them in Redskins gear too! I moved to Washington, D.C. from Texas to attend Howard University where I graduated with my bachelor's degree in 2007. Currently, I'm a student at George Washington University pursuing a certificate in Event Management. When it comes to the things I love, the list is plentiful, but if I had to name a few they'd include blackened salmon with asparagus, buffalo wings with bleu cheese, and creative cupcakes! Oh, and if I have to name things other than food, then I'd say dancing, wedding planning, and jokes with corny taglines. They keep me happy all the time, and so does the Washington Redskins. I can't wait to get this season started - to the Super Bowl we go! See you on Game Day!!!