On his annual NFL training camp tour, ESPN analyst John Clayton stopped by Redskins Park to see Robert Griffin III first-hand for the first time. Before continuing his tour, Clayton shared his candid commentary on Griffin III and the direction of the team with Redskins.com.
Q: What was your first impression of Robert Griffin III on the practice field?
Clayton: "The fact that he moves so well, he throws so well, it's kind of like watching a different version of Michael Vick, in a fun sort of way. It's the combination of a little Michael Vick, a little Steve Young, a little Cam Newton.
"Somewhere between Newton's height and deep arm, and Vick's ability to run around and throw deep, that's where you see RG3.  It's a very impressive show."
Q: You're not the first person to compare Griffin III to Vick or Newton, but are those comparisons fair or accurate?
Clayton: "When you're talking about the best young quarterback or the best-of-the-best, I don't think it's picking one over the other. It's almost like that argument you'd have if you're trying to talk about Peyton Manning vs. Tom Brady.  They're both two of the greatest quarterbacks who have ever played the game.
"When you start to talk this elite level, you look at RG3, and you see a guy who has incredible skills, but his skills probably don't define what RG3 is.  The one thing you don't see from the plays is the maturity level, what he is, and what his team perceives him to be."
Q: Head coach Mike Shanahan predicted we would see things from Griffin III never before seen on an NFL gridiron.  Do you think that's a fair assessment?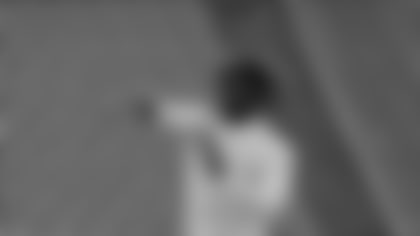 Clayton: "Last year, Seahawks coach Pete Carroll went back and broke down all the big plays from Cam Newton, saying 'I have never in my life, in the NFL, in all these years of coaching, seen anybody make as many big plays as a rookie as he did.'
"He was just in awe of the way [Newton] was able to run around, get outside the pocket, have guys hang on him, throw the ball deep and get a completion. He says, 'I have never seen anything like it.'
"So now, in a different type of style, you see similar type of things from RG3. He can throw well on the run and throw outside the pocket and do all those different things. 
"That whole ability to get the deep passes, and use the running game to open up a lot of big things.
"In a game where you would love to be able to get big chunks of yards, this is a guy that can make great, long accurate throws.
"I think the question is, will the offensive line be able to handle that?"
Q: Shanahan inherited one of the oldest rosters in the NFL in 2010. In his two offseasons, has he added enough pieces around Griffin III to allow him to succeed?
Clayton: "You look at a bunch of things. First off, he inherited an older roster; he did not have a lot of draft choices come through, and so in his first couple of drafts, he totally changed that.
"The other thing is trying to find the right quarterback through that mix, because the game is dictated by what quarterback you have.
"So in a lot of ways, 'Has [Shanahan] been able to?' I mean, he has had some opportunities to try, but still it's not there yet.
"Can you address all of the needs of the team: the offensive line, the receiving corps, the running back corps, and the quarterback corps in one year? No. It's hard to do, and even though there's been the effort to do it over the last couple years, there are some some handicaps in being able to do that."
Q: Lots of new faces in the Redskins' secondary this year, but will this lead to better results?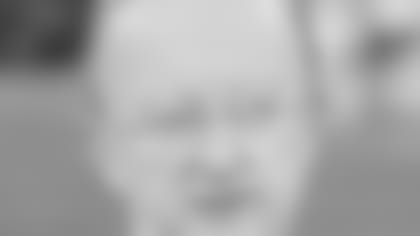 Clayton: "I would think so. They have confidence in the scheme. This is a 3-4 defense, but you see some guys with the ability to play man [coverage], and that puts this team ahead of the curve.
"There are still way too many teams last year that stuck in the Cover-2 and did not change, and they paid the price. I mean, some of those coaches that were doing it are now coaching in college--they are no longer coaching in the NFL.  
"I think that you can see definite improvement in Josh Wilson. I watched Josh Wilson in Seattle; he was just a good football player. I think now, being another year in this system, I think you see better things coming out of him.
"I don't think there's any question that Brandon Merriweather was a steal.  The guy loves the game of football and loves to hit, and I think you can see, he can maybe be a different version of Roman Harper.  If you look at Harper, he doesn't have a lot of speed, but he nearly set a record for sacks by a safety in one season last year.
"You look at Merriweather, and he has that speed. You're talking about a first-round pick, who loves to run, loves to make plays.  It may only be four or five sacks but he can come up with some of those big plays."
Q: Who are a few of your under-the-radar Redskins to watch right now?
Clayton: "I wanted to take a look and see where it was at the running back position, and I was very much intrigued by Alfred Morris. It looks like there's some type of potential there; Morris broke a couple nice runs [in camp].
"When you start to look at the skilled guys, you know what you have in Santana Moss, and finally, after all these years, he's in his natural spot in the slot.  This year he's lighter, he's in a good place, and I think he's in good shape.
"I was kind of into Aldrick Robinson. He showed some things as far as a young guy being able to get down the field and catch the ball.
"I wanted to try and look at Hankerson to see how he fit in on the other side. He shows some interesting promise.
"You don't see many big names on the roster--I mean Santana Moss is the big name, the only big name--so now it's going to be a matter of which ones are going to sneak up on you, and at least become somewhat of a name."
Q: What are reasonable expectations for the Redskins in the near future?
Clayton: "If you're trying to change around a team it sometimes takes time. The only thing that sometimes speeds that up is getting a quarterback. Now this team has a quarterback, so how it's going to translate for wins for this team is hard to say--but it's going in the right direction.
"The Redskins have the quarterback and are now building some depth. Where there may not be one star running back, there are four options that can at least try to make it a passable committee.
"And aside from Santana Moss, there's four or five wide receivers that may not be any big names, but may be able to do things. The tight end situation is fine. They have two tight ends, so that's good."
Clayton's record prediction for 2012: 6-10, but a 'good' 6-10, finishing the season up strong, looking ahead to 2013.