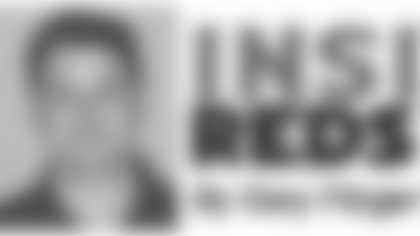 Wondering about a player's status? Trying to recall a past game? Want some insight on the Redskins? Redskins.com's Gary Fitzgerald opens up the mailbag on Friday and answers fan questions.
Question: Why didn't the Redskins address the offensive line in the draft?
Gary: The way the draft board lined up for the Redskins, they were not able to come away with an offensive lineman with any of their six picks. The players the Redskins selected were rated higher on their draft board than any offensive lineman prospect. In the meantime, coaches will look to develop some of their young players, including Stephon Heyer, Devin Clark and D'Anthony Battiste. Plus, keep an eye on a pair of young undrafted offensive linemen signed to the roster: tackle Scott Burley and center Edwin Williams, both out of the University of Maryland.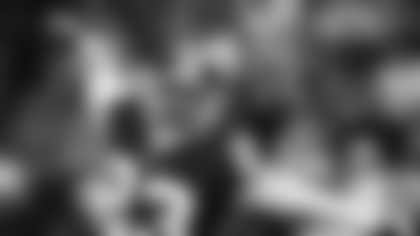 ---
Question: I read your comment about a new punt returner for the Redskins this season. As a long-time Virginia Tech Hokies fan, I'm wondering why on God's green gridiron that DeAngelo Hall's name isn't in the mix?
Gary: Simply put, Hall is too valuable as a cornerback to risk injury on a punt return. Coaches have said in the past that they may consider using Hall in special situations, such as how they used Santana Moss last year.
---
Question: It seems that the Redskins could really benefit from another wide receiver. I enjoy the ones we have, but I would like to see more height at the position. Santana Moss rarely has time to get the ball because there is no one else to draw attention away from him. Why don't the Redskins go after a bigger receiver to complement Moss?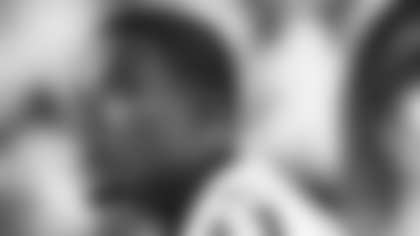 Gary: They did--it's just that Devin Thomas and Malcolm Kelly were not able to make an impact in their rookie campaigns. Thomas is 6-2 and 218 pounds while Kelly is 6-4 and 219 pounds. Let's see how they perform this season when they are fully healthy and have had a year in Jim Zorn's offense. Thomas has been working with Jason Campbell during off-season workouts, while Kelly has been rehabbing from a knee scope. Also, the Redskins drafted another wide receiver last week in Marko Mitchell, a 6-4, 210-pounder out of Nevada. He's a big-play threat, averaging a whopping 21.3 yards per catch as a junior.
---
Question: Will Joe Bugel give the offensive line a new nickname soon? "The Hogs" were legendary, and now we need to give the present offensive line a nickname--if they are good enough.
Gary: Back in 2004, Bugel gave the current group of linemen a classic nickname: "The Dirtbags." It was popular for a while and even generated a few t-shirts. Last year, Jim Zorn referred to the group as "The Salty Dogs," but it never really caught on. For his part, Bugel has said he's not in the "nickname business." When new faces emerge on the offensive line in the coming seasons, I suspect a new nickname will emerge.
---
Question: The Redskins should try to convince world celebrity athlete David Beckham to be their kicker or punter. Think of the money the Redskins would make off of jersey sales worldwide. And it would make American football a hit in Europe, but only if he can kick. If not, maybe he can man up and be a running back or wide receiver. Thoughts?
Gary: I don't think this would be a good idea. For one, Beckham's presence would turn the Redskins into a media circus, with paparazzi hanging around Redskins Park trying to get snapshots of his wife, former Spice Girl Victoria Beckham. For another, David Beckham is currently the world's highest paid "soccer" player and would surely want a huge pay day from an NFL team. Lastly, Beckham is almost 34 years old and, apart from an Adidas "Futbol Meets Football" advertising campaign a few years ago with Reggie Bush, he has likely never played American-style football in his life.