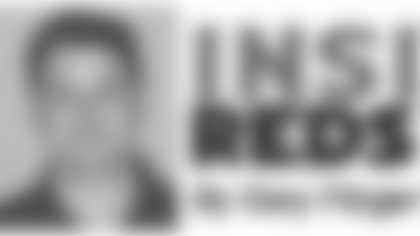 Wondering about a player's status? Trying to recall a past game? Want some insight on the Redskins? Redskins.com's Gary Fitzgerald opens up the mailbag on Friday and answers fan questions.
Question: I haven't heard much talk about the Redskins' defensive tackle tandem. Cornelius Griffin plays both the run and pass well, plus we have the best player at the position in Albert Haynesworth. Where do your rank our defensive tackles in comparison with the rest of the NFL?
Gary: I agree that the combination of Griffin and Haynesworth could be a dominating tandem. When Griffin is fully healthy, he has shown he can take over a game. He should benefit from the presence of Haynesworth, who could draw double teams up the middle. The key for Griffin, as always, is staying healthy. Best tandem in the NFL? I'd have to put Pro Bowlers Kevin Williams and Pat Williams of the Minnesota Vikings at the top of the list, at least among teams who run a 4-3 scheme. I would put Griffin and Haynesworth right behind them.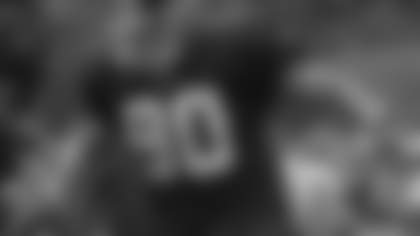 ---
Question: Gary, this is my first time writing in to Redskins.com. My question is, how is Alex Buzbee doing? After a promising start to his career, we haven't heard much about him this offseason. How is he responding coming back from the season-ending Achilles injury in 2008? Is he in the mix for playing time at defensive end?
Gary: Three months ago, there was still a noticeable limp in Buzbee's step as he continued to return from the Achilles injury. With the start of mini-camp and OTAs, the limp has all but disappeared. Buzbee has been dedicated this offseason in rehabbing his injury, showing up every day at Redskins Park. If determination counts for something, then Buzbee should be in the mix for playing time at defensive end. He is certain to face stiff competition for a roster spot, though. Veterans Phillip Daniels, Renaldo Wynn and Lorenzo Alexander, not to mention Andre Carter and Brian Orakpo, all are vying for playing time.
---
Question: Gary, my friends are pessimistic about the offensive line for 2009. I can't really explain to them any improvements, compared to the improvements on defense. So what improvements have been done to help Jason Campbell really shine this year?
Gary: Starting on the left side, Chris Samuels and Derrick Dockery anchor the line. Samuels is a Pro Bowl regular and Dockery should be at least as good as Pete Kendall was last year. Samuels and Dockery have a great rapport, so they could be even better. At center, Casey Rabach is a steady performer and makes the line adjustments. On the right side, there are question marks. Guard Randy Thomas is returning from neck and knee injuries and Stephon Heyer faces competition at right tackle. The key could be Jeremy Bridges, who plays both right guard and right tackle. He has starting experience and could step forward if Thomas or Heyer falter. Coaches are hoping that increased competition and depth lead to improvement on the line.
---
Question: I really like the idea of the Redskins using Phillip Daniels and Renaldo Wynn at defensive end and Brian Orakpo at weak-side linebacker in obvious run situations, and then on passing downs having Orakpo and Andre Carter at the ends and Robert Thomas on the weak-side. Do you think that's how it will shake out and that's why Orakpo is spending so much time at linebacker?
Gary: That's pretty close to how it could play out--except that Orakpo is expected to line up at strong-side linebacker in obvious run situations, not weak-side. It's evident that defensive coaches value versatility, which is why Orakpo is learning at linebacker. He should get more practice time at defensive end during training camp. On passing downs, when Orakpo shifts to end, Thomas is one of several candidates to play strong-side linebacker. Others include Chris Wilson and H.B. Blades.
---
Question: In this upcoming year, do you think there will be any rookie starters besides Brian Orakpo?
Gary: At the moment, the answer is no. Best bet beyond Orakpo is cornerback Kevin Barnes, but there would have to be an injury to one of the starters for Barnes to warrant playing time so early in his NFL career. Let's hope that doesn't happen.