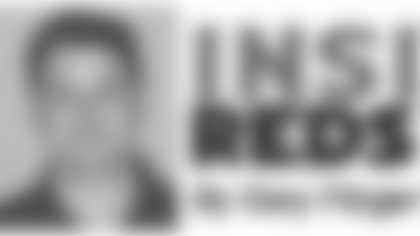 Wondering about a player's status? Trying to recall a past game? Want some insight on the Redskins? Redskins.com's Gary Fitzgerald opens up the mailbag on Tuesday and answers fan questions.
Got a question? Email *webmaster@redskins.com.
*
Question: Are the Redskins going to let Marcus Mason slip away for the second straight year? He has that game-breaker burst that we have been lacking at tailback--a good change of pace from what Clinton Portis has now become.
Gary: Running back is a crowded position on the Redskins right now. Portis is not going anywhere and neither is Ladell Betts. Coaches have said they are committed to using Betts as a third-down back. Mason is in competition with Rock Cartwright for the No. 3 job. That means Mason needs to establish himself on special teams. Cartwright is a special teams leader and it would be hard for special teams coach Danny Smith to lose Khary Campbell, James Thrash and Cartwright in one year. I disagree with the notion that Mason has game-breaking speed, actually. If you want a good change of pace back, I'd suggest Anthony Alridge, who really impressed in last Friday's preseason game vs. New England.
---
Question: What's Byron Westbrook's status, please?
Gary: Westbrook is in a battle to keep his job. He has played well the last two preseason games, but he has not made a signature play like an interception, although he did have a fumble recovery. He is competing with Justin Tryon and Kevin Barnes for the fourth or fifth cornerback on the roster. Tryon is a 2008 fourth-round pick and a good special teams player and Barnes is a 2009 third-round pick. So Westbrook really needs to stand out in Thursday's preseason game vs. Jacksonville.
---
Question: In goal-line situations, why don't the Redskins use Mike Sellers as a running back? At 270 pounds, he can be used like Jerome Bettis with the Steelers, and bulldoze his way into the end zone.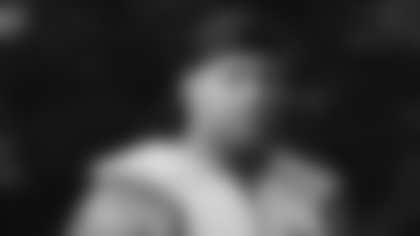 Gary: It's an interesting question. Sellers has rarely been used as a goal-line back in his career. He has just three rushing touchdowns in his career, compared to 16 receiving TDs. At the goal-line, where everybody is bunched up, there's less room for a big back like Sellers to bulldoze through, especially against burly defensive tackles who are holding their ground. Given his size, Sellers tends to draw a crowd, too. Remember the Cincinnati game last year? In a controversial play, Sellers was stopped at the goal line, tried to reach the ball across, and the ball was swatted out of his hand for a costly fumble.
---
Question: You have to be getting this question a lot: With Antwaan Randle El on our offense, why isn't their more talk of at least trying a variation of the Wildcat formation?
Gary: Yes, this has been a popular question, both in the offseason and in preseason. Last May, Jim Zorn told reporters that he would not adopt the Wildcat formation. He said he did an analysis of the increasingly popular formation and determined that it typically netted about three yards per play. Of course, Zorn's comments could be a smokescreen. Why tip your hand? Seems to me that Randle El, a former college quarterback, is well-suited to run the formation. My advice? Don't expect to see the Wildcat in 2009, but keep an eye out for it just the same.
---
Question: What's up with Clinton Portis? He has been pretty quiet.
Gary:This very question was asked of Jim Zorn last week: "Clinton under the radar? I just think he has been doing his work, trying to get himself ready. If he's not participating physically in practices, which he has, he is also participating mentally. And I think the thing that he and Mike Sellers and our veteran backs have done is helped the younger guys learn as they go. He has been participatory in everything we have done and everything we have asked him to do. He'll be ready once the season opens."