Wondering about a player's status? Trying to recall a past game? Want some insight on the Redskins? Redskins.com's Gary Fitzgerald opens up the mailbag on Tuesday and answers fan questions.
Question: Hello Gary, I'm really upset with the loss to Detroit and upset with the way the Redskins performed last Sunday. I looked at stats of the past three games and it just looks honestly like it was just a bad day for the Redskins. But there are a few things I noticed. So far Clinton Portis has not had 100 yards rushing. What is the reason why he hasn't been able to reach a 100-yard game so far?
Gary: In my estimation, the Redskins are not running the ball enough for Portis to approach the 100-yard mark. (The Redskins are 21-4 when Portis reaches the 100-yard mark, by the way.) By my unofficial count, 65 percent of the play calls so far this year have been passing plays. Of course, that percentage is high because the Redskins fell behind in games against the New York Giants and Detroit Lions and had to turn to the passing game. Portis is averaging 3.9 yards per carry, a respectable number, but he has just 47 carries (for 183 yards) so far. It could be a matter of the offense being more committed to the run and making sure Portis gets into a rhythm with enough carries. Keep in mind that Portis was slowed by bone spurs in his ankles last week and he suffered a minor calf injury against the Lions last Sunday. That is also a factor why Ladell Betts and Marcus Mason have had some carries, as well.
---
Question: When will we restore the excellence to this organization?
Gary: Following Sunday's loss to Detroit, the mailbag was full of questions similar to yours--and many fans were not as judicious in their choice of words. There's no question the loss to Detroit was embarrassing. There is a lot of negativity surrounding the team and the organization right now. Chris Cooley made the comment earlier this week that "football is a game of momentum." I agree. The next three opponents are a combined 0-9 and I could see the Redskins at 4-2 going into the Monday Night Football game vs. Philadelphia on Oct. 26. If the Redskins can pull out wins in these next three games and build some momentum in not only how they are coached but also how they play, then I could see this season turning around fast. If not, then it's safe to say that changes--in the coaching staff and in the personnel--are in order.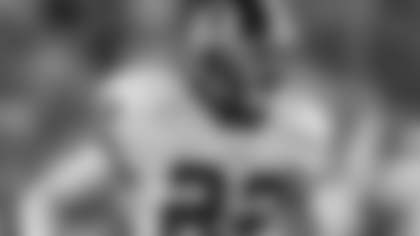 ---
Question: Gary, what year are the Redskins going to address the offensive line and the secondary? Why don't we go out and draft somebody who can block or stop somebody on third downs?
Gary: The Redskins looked closely at offensive tackles in the 2008 NFL draft, but the team wanted a pass-rushing threat and chose to go with Brian Orakpo with their top pick. Given that age is starting to catch up to the Redskins' offensive line, along with the season-ending triceps injury to Randy Thomas, offensive line is likely to be a priority next year. At cornerback, the Redskins are committed to DeAngelo Hall long-term. The futures of Carlos Rogers and Fred Smoot are less certain after this season. Rogers could be a free agent and Smoot turns 31 next April. The Redskins have addressed cornerback each of the last two years with draft picks Justin Tryon and Kevin Barnes. The position should be a priority again in 2010. At safety, LaRon Landry and Chris Horton could form a solid tandem for the next few years.
---
Question: Hey there Gary, how are the draft picks coming along? I haven't seen much of Kevin Barnes, but Brian Orakpo seems okay.
Gary: Barring injury, first-round pick Orakpo and seventh-rounder Marko Mitchell are the only rookies expected to get playing time early this season. Orakpo has started all three games and posted a sack in last Sunday's game at Detroit. Mitchell has played in two games, mostly on special teams, but could see more playing time as the season progresses. Barnes, a third-rounder, is behind Justin Tryon and Byron Westbrook on the depth chart and for now he needs to emerge on special teams to get playing time on game days. Sixth-round pick Robert Henson continues to adjust to the NFL, while Eddie Williams, another seventh-rounder, is on the practice squad.
---
Question: I noticed recently that both Robert Henson and Malcolm Kelly's high school is listed as Longview High School in Longview, Tex. Could you find out if they knew each other or played high school ball together?
Gary: Yes, Henson and Kelly played high school football together. Henson would go on to TCU while Kelly went to Oklahoma. Now they're back together again in Washington.