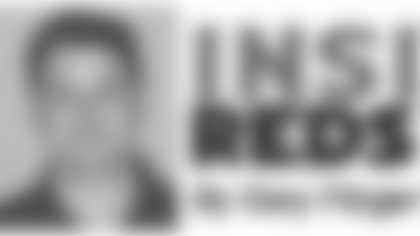 Wondering about a player's status? Trying to recall a past game? Want some insight on the Redskins? Redskins.com's Gary Fitzgerald opens up the mailbag on Friday and answers fan questions.
Question: Gary, can you please keep us posted on Mike Williams' continued weight loss?
Gary:Did you hear Vinny Cerrato on ESPN 980 on Thursday? He said that Williams' weight was down to 354 pounds. That's incredible. He has lost more than 50 pounds since mid-April. For the last month, Williams has been working out in the Arizona heat with Chris Samuels, Derrick Dockery and Stephon Heyer. His weight loss is good news for Redskins fans seeking competition at right tackle--and it is good news for Williams and his long-term health. It shows Williams' commitment and determination to renewing his NFL career.
---
Question: Kareem Moore played in the Eagles game and defensive coordinator Greg Blache moved LaRon Landry up to play a "rover"-type position. Moore stayed back and played the "angel" position and did a solid job. Can we expect to see that look more in the upcoming year?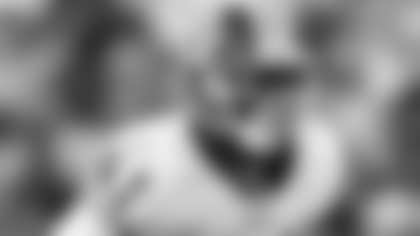 Gary: Defensive coaches want to move Landry around and give him more opportunities to make plays. They want to move him closer to the line of scrimmage so that he can blitz quarterbacks--or at least give the impression that he could blitz. This would give the Redskins more options and it would give offensive coordinators another look with which to prepare. Moore could come in on passing downs, with Landry moving from free to strong safety. He impressed coaches in his limited playing time last season and could be used in more packages in 2009.
---
Question: Do you foresee Devin Thomas or Malcolm Kelly overtaking Antwaan Randle El as the starter opposite Santana Moss? That would move Randle El to the position that he excelled at with the Steelers.
Gary: That's up to Thomas and Kelly. They both need to play well in training camp and preseason. Randle El is a versatile wide receiver who can be effective lining up on the outside or in the slot. If Thomas and Kelly emerge, it certainly gives offensive coaches more options. It is safe to say that Thomas is ahead of Kelly at this point--he has had more playing time in the offense. Thomas was impressive in off-season work, so I expect him to step up in 2009.
---
Question: Hey Gary, what can you tell us about Marko Mitchell? Could he be one of those late-round treasures like the New Orleans Saints' Marques Colston?
Gary: There's a lot of curiosity about Mitchell, who like Colston is a seventh-round draft pick. At Nevada, he was a big play receiver, excelling in deep and downfield routes. Now he must learn the short routes of the West Coast offense. If Mitchell picks up the offense quickly--he was among the standout rookies during mini-camp and OTAs--then he could be the fifth or sixth wide receiver on the roster.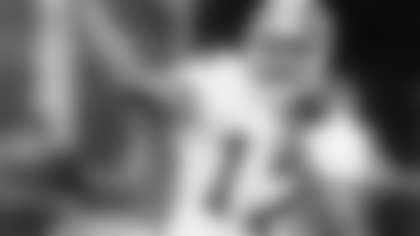 ---
Question: Hey Gary, I have been a Redskins fan for 30 years. Do you think it's time for the Redskins to change their uniforms?
Gary: I go back and forth on this, actually. I lean towards being a traditionalist and I prefer the current helmet with white jersey and burgundy pants. I wouldn't mind seeing a little more of the gold incorporated into the uniform, though. And if there's ever a new helmet design, I'd like to see the 1960s-era helmet with the spear and feathers make a comeback.
---
Question: I would like to know how long Jason Campbell is given if he doesn't produce when the season starts. Will coaches stick with him all season?
Gary:Jim Zorn has said he does not want uncertainty at the quarterback position. So I think Jason Campbell is his guy and he sticks with him all the way barring injury. And that's the right decision, in my estimation. Campbell has the skills to emerge as an upper echelon quarterback. A second year in Jim Zorn's offense should help that cause.
---
Question: What jersey number is Jeremy Jarmon going to wear?
Gary:Jarmon has been appointed No. 76 for now. That's Jon Jansen's former number, for those of you keeping score. Keep in mind that Jarmon will have an opportunity to switch numbers once the regular season arrives and other players have been released. Most defensive linemen are in the 90s. Jarmon wore No. 99 in college, by the way.