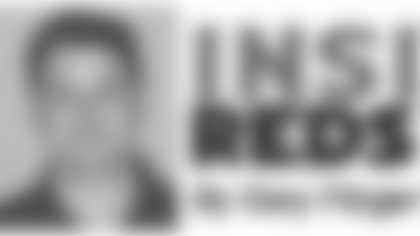 Wondering about a player's status? Trying to recall a past game? Want some insight on the Redskins? Redskins.com's Gary Fitzgerald opens up the mailbag on Friday and answers fan questions.
Question: How is Fred Davis growing and maturing as a tight end? Can we expect contributions from him this year?
Gary: The goal has always been to get Davis and Chris Cooley on the field at the same time. This year, that's coming closer to fruition as Davis is progressing nicely. Said Jim Zorn: "Now he is looking forward to stepping into a role and actually playing. Last year, he was wondering what it was all about. He kind of grew up to know that to be on the football field, you have to do things right and you have to play fast...He is just more comfortable. He knows the terminology now. When I call a particular play, he knows what that means to him now."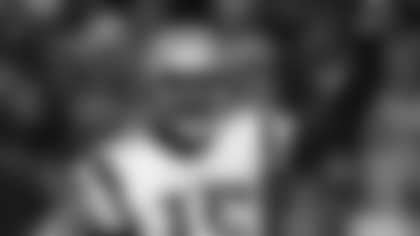 ---
Question: Should Redskins fans be insulted that Kelley Washington said he wanted to "play for a contending team" and signed with the Ravens instead of the Redskins? Or should we believe that he thinks the Redskins are too deep at wide receiver for him to get any playing time in D.C.? Either way, not good!
Gary:Washington was impressive during Redskins mini-camp and the team discussed contract terms with him. I doubt the status of the Redskins and Ravens as "contenders" played a major role in his decision to sign with Baltimore. It likely came down to playing time. The Ravens have an aging Derrick Mason, a solid receiver in Mark Clayton, backup Demetrius Williams and a bunch of young players and rookies. (I'm surprised they did not draft a receiver this year.) Washington immediately steps in as the No. 3 or No. 4 receiver on that team. In terms of depth and young talent I would take the Redskins' corps of wide receivers over the Ravens, even with Washington in Baltimore.
---
Question: Are the Redskins in line to receive compensatory picks in the 2010 NFL Draft for losing Demetric Evans, Shawn Springs and Jason Taylor?
Gary: The NFL uses a formula based on number of players acquired in free agency versus number of players lost in free agency. Springs and Taylor don't apply because they were released by the Redskins. Evans could have netted a pick, but his departure is likely negated by the Redskins' signing of Albert Haynesworth. So don't expect the Redskins to obtain any compensatory picks in 2010.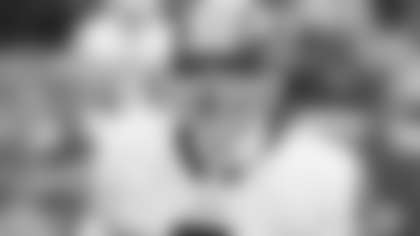 ---
Question: Is anybody competing with Shaun Suisham for the starting place kicking job?
Gary: At this point of the offseason, it appears Suisham is the front-runner to return as the Redskins' place kicker. He does face competition from Dave Rayner, a fourth-year kicker who signed with the Redskins this offseason. Rayner has had stints with the Indianapolis Colts (2005), Green Bay Packers (2006), Kansas City Chiefs and San Diego Chargers (2007) and Cincinnati Bengals (2008). He had his best year in 2006 with the Packers, playing in all 16 games and converting 26-of-35 field goals.
---
Question: I know it is way too early for speculation about the 2010 NFL Draft, but is there any possibility that the Redskins go after an elite receiver such as Arrelious Benn should Devin Thomas and Malcolm Kelly not work out or Santana Moss and Antwaan Randle El begin to see a drop in production?
Gary: Last week it was Cincinnati's Marshawn Gilyard who caught the eye of a Redskin fan as a prospect for the 2010 NFL Draft. This week it's Benn, a Washington, D.C., native--played at Dunbar High School--who could emerge as a first-round talent. He is 6-2 and 220 pounds and has 121 catches and five touchdowns in his college career at Illinois. I believe he is entering his junior season, so he would need to declare for the NFL Draft. As mentioned last week, I can envision the Redskins continuing to add to the wide receivers to ensure there's no drop-off as Moss and Randle El get older. Of course, Thomas, Kelly and Marko Mitchell can offset that by emerging in 2009.
---
Question: How did Joe Ganz from Nebraska fare during his tryout with the Redskins? Does have a chance to make the team?
Gary: For Ganz to earn a free agent contract with the Redskins, he needed to outshine Chase Daniel during mini-camp. It didn't happen. Ganz and Daniel are similar in that they are about 6-0 in height, short by NFL quarterback standards. Ganz played in a version of the West Coast offense while Daniel played in a spread offense. Daniel projects as the better NFL quarterback given his package of arm strength, accuracy and field vision. Both Daniel and Ganz are developmental players and they have a long way to go before they are ready for NFL playing time.