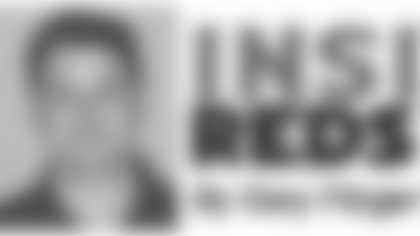 Wondering about a player's status? Trying to recall a past game? Want some insight on the Redskins? Redskins.com's Gary Fitzgerald opens up the mailbag on Friday and answers fan questions.
Question: Hey Gary, this is my first time writing in to Redskins.com. My question is, why would the Redskins gamble and put Brian Orakpo at linebacker instead of keeping him at defensive end where he could amass a stockpile of sacks?
Gary: Wow, this is a popular question this week. Orakpo continues to line up at linebacker in OTAs, but defensive end is in his future, too. How will coaches use him? Envision Orakpo playing strong-side linebacker behind defensive end Phillip Daniels on run plays. (Stopping the run is Daniels' forte at this point of his career, not so for Orakpo.) On passing downs, Orakpo could shift to defensive end as Greg Blache employs five defensive backs with LaRon Landry as a blitzing safety. This is just an example of the versatility Blache has on defense now. In OTAs this month, Orakpo is seeing action at linebacker because his learning curve is greater at that position than defensive end. Orakpo could emerge as a hybrid defender, similar to Baltimore's Terrell Suggs or San Diego's Shawne Merriman, although ultimately I believe Orakpo is destined to become a full-time defensive end in Blache's 4-3 scheme.
---
Question: Wouldn't it be better to pick either defensive end or linebacker for Brian Orakpo so he can settle in instead of bouncing around and having to learn twice as much?
Gary: You raise a valid point, but versatility is valued in Greg Blache's defense. Orakpo becomes a better overall player when he has the knowledge to play multiple positions. And it allows Blache to employ different packages to take advantage of Orakpo's skills.
---
Question: If Brian Orakpo ends up playing linebacker, what are the plans for the defensive line? We would still have the same problem as last year--no pressure from the front four with the current defensive line.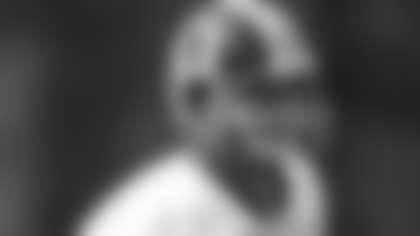 Gary: Um...Have you forgotten two-time Pro Bowler Albert Haynesworth? It's hoped that Haynesworth provides a strong push up the middle and collapses the pocket, forcing quarterbacks to the outside where defensive ends await. If Haynesworth is as dominant as he has been the last two years, then Andre Carter, Phillip Daniels, Orakpo, Lorenzo Alexander, Chris Wilson and company should benefit with more sacks.
---
Question: Hey Gary, here's my question: With the influx of young talent at wide receiver, what is the status of veteran James Thrash?
Gary: Thrash has missed mini-camp and OTAs as he recovers from a neck injury that has bothered him since last season. His future with the team is uncertain, unfortunately. Jim Zorn hinted that retirement may be an option for Thrash. "I don't know where it's going to end up yet, but he is certainly good enough for us to wait and see," Zorn said. Look for a decision to be made on Thrash's status before the start of training camp on July 30.
---
Question: I read an article on Redskins.com about Reed Doughty looking forward to competing for the starting job at strong safety. With Chris Horton starting most of the games last year, even when Doughty was healthy, is it truly a competition? The job should be Horton's to lose.
Gary: I agree that the job is Horton's to lose. It's early, but it appears that Horton is getting reps with the first-team offense in 11-on-11 drills in practice. What's wrong with competition? It's easy to forget the strides that Doughty made late in the 2007 season. He posted six tackles and one pass defended in the Redskins' playoff-clinching 27-6 win over Dallas that year. Sure, it would be a surprise if Doughty won the job over Horton, but I wouldn't count him out, either. At the very least, Doughty is a quality backup.
---
Question: I was thrilled to see Brian Orakpo join the Redskins. As a Texan living in the D.C. area, I'm thrilled to have a former Longhorn on the team. Any other former University of Texas Longhorns playing on the team?
Gary: Offensive linemen Derrick Dockery and Mike Williams are former Texas Longhorns. Orakpo, incidentally, is the seventh player the Redskins have chosen from the University of Texas since 1967, joining Dockery (2003, third round), linebacker Boone Powell (1992, ninth round), wide receiver Keith Cash (1991, seventh round), wide receiver Laron Brown (1987, 11th round), running back Terry Orr (1985, 10th round) and wide receiver Cotton Speyrer (1971, second round). Texas is now tied for third among schools that have produced the most Redskins draft picks since 1967, trailing only Penn State (10), Colorado (9) and Tennessee (9).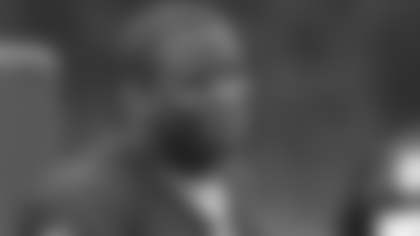 ---
Question: I am wondering what's up with defensive end Rob Jackson. Last preseason, he looked really good and then we didn't see him for the rest of the season. What is his status?
Gary: I spoke to Jackson a few weeks ago and the 2008 seventh-round draft pick said he was getting "more comfortable" in the Redskins' defense. He feels more ready for playing time this year. "I'm able to recognize the looks an offense is giving me," he said. "I know what I have to do before the ball is snapped and I know what I have to do after the ball is snapped." He faces competition for playing time, from veterans Phillip Daniels, Renaldo Wynn and Lorenzo Alexander, so he needs another strong preseason to secure a roster spot.
---
Question: I just noticed that the San Francisco 49ers signed four of their seven draft picks. Have the Redskins signed any of their draft picks or is it generally just policy to wait until training camp?
Gary: The Redskins have not yet signed any of their draft picks, but that's no cause for alarm. The 49ers are definitely ahead of the curve. Most teams, including the Redskins, start signing their late-round draft picks in late June or early July. First-round picks typically sign in the days before training camp.
---
Question: Where will Devin Thomas and Malcolm Kelly most likely be placed on the depth chart at the start of the season?
Gary: Jim Zorn has said that Santana Moss and Antwaan Randle El are the starters, although he hopes Thomas and Kelly make a push this year. For now, Thomas is likely the third receiver. Kelly could be the fourth receiver depending on how fast he adjusts to Zorn's offense after missing most of his rookie season with a knee injury.
---
Question: After the release of Jon Jansen, who starts at the right tackle position?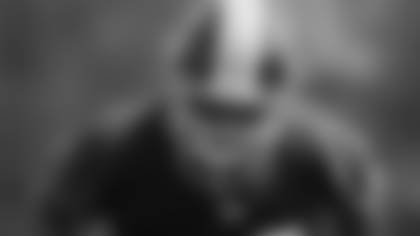 Gary: Stephon Heyer is first in line. The Redskins have devoted a lot of time developing Heyer, the third-year player out of Maryland. Despite competition from Mike Williams and Jeremy Bridges, he knows that it's his job to lose.
---
Question: I've always been impressed with Chris Wilson's speed off the edge, and this year coaches want him at linebacker instead of defensive end. Do you think he can become a starter at linebacker?
Gary: Wilson played some linebacker when he was in the Canadian Football League, so he has familiarity with the position. Still, he has a learning curve ahead of him. I would be surprised if Wilson emerged as a starter this year, but he is certainly an option. I also like his speed at defensive end and I worry when a player changes position mid-career. But Wilson was not as productive at defensive end last year as he was in 2007 and he welcomed the opportunity to get on the field more.
---
Question: Gary, my question is about Carlos Rogers' knee. There was a report recently that he had some swelling in one of his knees. Is this something to worry about?
Gary: Rogers experienced some swelling in his knee after the May mini-camp--it was his first on-field action in months--and he was sidelined for several practices. It's normal for swelling in a surgically repaired knee to occur after a player returns from a long layoff. That was the case for Rogers. In OTAs this week, Rogers sat out Monday's practice, but he participated fully in every other session. He should be healthy for training camp.
---
Question: Any word on the Redskins adding the Wildcat formation this offseason? Seems like they could use Antwaan Randle El in this formation as a change of pace for the offense.
Gary: Jim Zorn told reporters last month that he would not adopt the Wildcat formation. He said he did an analysis of the increasingly popular formation this offseason and determined that it typically netted about three yards per play. Of course, Zorn's comments could be a smokescreen. Why tip your hand so early in the offseason? Seems to me that Randle El, a former college quarterback, is well-suited to run the formation. My advice? Don't expect to see the Wildcat in 2009, but keep an eye out for it just the same.
---
Question: From what you've seen so far, is Anthony Alridge as fast as people are describing him to be? Is he a lock to make the team?
Gary: Yes, Alridge flashes speed every time he touches the ball, whether it's as a running back or as a kick returner. He ran a 4.26 in the 40 during the NFL Scouting Combine, so he's super fast. You need more than speed to survive in the NFL, though. Alridge will have to battle Rock Cartwright, Marcus Mason and Dominique Dorsey for a roster spot as a third running back. It could come down to whether coaches want to keep Alridge to provide some quickness behind Clinton Portis and Ladell Betts.
---
Question: In your opinion, who is going to be the No. 1 cornerback this season with Shawn Springs gone? Who will cover the top wide receivers on opposing teams?
Gary: I don't think it matters, really. I like DeAngelo Hall and Carlos Rogers equally as solid cover cornerbacks. That said, I think coaches want Hall to be the guy covering elite wide receivers.
---
Question: The Redskins' cornerbacks seem pretty solid. How has Kevin Barnes looked so far?
Gary:Barnes, the Redskins' third-round draft pick, had a shaky start during wide receiver-cornerback drills in the May 1-3 mini-camp. He was visibly frustrated after getting beat on a couple of plays. Since then, Barnes has been steady. It's normal for rookies to revert back to what they learned in college when on the field, but secondary-cornerbacks coach Jerry Gray continues to teach him new technique that should benefit him long-term.
---
Question: I'm concerned about our lack of depth and experience at linebacker this upcoming season. Should we look for veteran experience or even look to re-sign Marcus Washington?
Gary: I would also feel more comfortable with another veteran strong-side linebacker in the mix, but it appears the Redskins are satisfied with their corps for now. Behind London Fletcher, Rocky McIntosh and Brian Orakpo, there are quality backups in Robert Thomas, H.B. Blades and Alfred Fincher. All three have versatility to play multiple linebacker positions and Blades and Fincher are special teams standouts. Also, rookies Cody Glenn and Robert Henson are in the mix for backup jobs.
---
Question: Will Marcus Mason make the team this year? I was very impressed with his play last preseason and feel he made a solid case to be in the backfield wearing the Burgundy and Gold. I foresee Mason being the running back to complement Clinton Portis.
Gary: Mason is certainly in the mix in the backfield, at least during preseason. I don't see him beating out Ladell Betts for playing time behind Portis, though. His NFL future comes down to special teams. Mason had a few miscues on special teams last preseason and could not beat out Rock Cartwright, who is a special teams standout year-in and year-out. Mason is putting a greater emphasis on playing special teams this offseason. We'll see if it makes a difference.