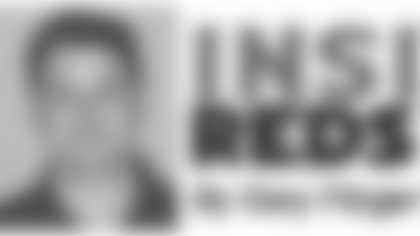 Wondering about a player's status? Trying to recall a past game? Want some insight on the Redskins? Redskins.com's Gary Fitzgerald opens up the mailbag on Friday and answers fan questions.
*Question: How long do you think it will take Justin "J.T." Tryon to be ready to play at this level?
Gary: Tryon was among the young players who impressed during the Redskins' mini-camp in May. In my practice report, I noted that Tryon was in position to break up several passes, including one to Antwaan Randle El on a slant pattern. Certainly, Tryon struggled in preseason last year, but he was able to get acclimated to the NFL by playing extensively on special teams. To earn more playing time in 2009, Tryon needs to step up in preseason. Many cornerbacks emerge in their second season and Tryon benefits learning from assistant coach Jerry Gray, a former Pro Bowl cornerback. The pressure could be on Tryon this offseason: if he struggles again, he could be passed on the depth chart by rookie Kevin Barnes, the Redskins' third-round pick in 2009.
---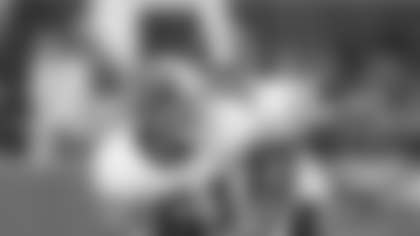 Question: Casey Rabach has done a respectable job at center the past few years. Do you think the team should look to upgrade the position and who is the primary backup?
Gary: Prior to April's NFL Draft, there was some thought that the team might pursue a young center to groom for the future--and there were some good ones available in Alex Mack and Max Unger. Rabach turns 32 years old in September, but he remains a quality center and leader of the offensive line. Timing might be better next year for the Redskins to draft a center of the future. Who is the backup to Rabach this year? It appears undrafted rookie pickup Edwin Williams, a Maryland prospect, could be a prime candidate.
---
Question: How will Anthony Alridge and Dominique Dorsey be incorporated into the offense this year? They are both speed backs and I believe they can add a lot of upside to the rushing game.
Gary: Well, Alridge and Dorsey have to earn a roster spot coming out of training camp. With Clinton Portis, Ladell Betts, Rock Cartwright and possibly Marcus Mason ahead of them on the depth chart, that's no easy task. The chances of both Alridge and Dorsey making the roster are slim. In preseason, they need to make their mark as kick returners, first and foremost. Then, with their game-breaking speed, they need to show they can be change-of-pace running backs, similar to San Diego's Darren Sproles, to complement Portis.
---
Question: Could we get updates on the weight and conditioning of offensive tackle Mike Williams? Is he close to playing condition? And is it possible for him to regain playing form after such a long time off from football?
Gary: As I documented on Redskins.com earlier this week, Williams weighs about 385 pounds, which is 10 pounds away from his playing weight in college. The goal remains to get him down to 370 pounds or less. He should be ready to take part in more drills and some 7-on-7 and 11-on-11 work when OTAs resume on June 1. As for regaining his playing form, I asked Williams about this. "When is the last time you rode a bicycle?" he asked me. "It has been a while, maybe a year," I replied, sheepishly. "Do you think you'll be able to ride a bicycle again?" he asked. And my reply was, "Of course." I would argue that riding a bicycle is far different from playing tackle in the NFL, but Williams was confident that he could master blocking, footwork and hand placement again.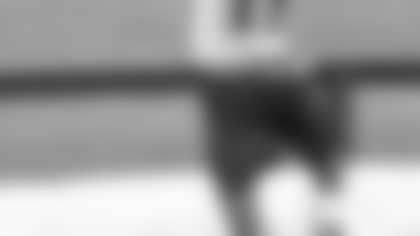 ---
Question: Greetings, mailbag-meister! What's the scoop with Jaison Williams? The guy is a beast of a wide receiver. If Devin Thomas and Malcolm Kelly disappoint in 2009, I think this guy should be well-positioned to make an impact.
Gary: You are right--at 6-5 and 237 pounds, Williams is a great physical presence on the football field. An undrafted rookie, Williams was a three-year starter at Oregon, where he posted 174 catches for 2,546 yards and 21 touchdowns. With his size, he should be effective in the red zone. As is the case with most young receivers, adapting to the NFL level, running precise routes in Jim Zorn's offense and adjusting to elite-caliber cornerbacks is his biggest challenge. At best, he could emerge as a sixth wide receiver on the roster or a practice squad player. Williams made some nice catches during the Redskins' mini-camp on May 1-3, but he was overshadowed by seventh-round draft pick Marko Mitchell and undrafted tryout rookie Keith Eloi. Both Mitchell and Eloi were among the standouts of mini-camp.
---
Question: I remember reading about the Redskins picking up Erasmus James last year. I know he was a project and that he was trying to make a comeback after a serious knee injury. Whatever happened to him?
Gary: James, a 2005 first-round draft pick of the Minnesota Vikings with five career sacks, was acquired via trade from the Vikings in the 2008 offseason. Coming off a pair of knee surgeries, James completed rehab and was able to play in five games for Washington last year. He was released on Dec. 9. He remains an unrestricted free agent at this time. Teams may be wary of his history of knee injuries.
---
Question: Do you think the Redskins would be interested in signing Michael Vick?
Gary: Vick is actually still a member of the Atlanta Falcons roster, so he is not a free agent--and I try to avoid commenting on players under contract with other teams. Vick's case is a unique one, though. Given the volume of questions I've received on Vick, for now I'll just say this: if the Falcons were to release Vick, I do not believe the Redskins would have any interest in signing him.
---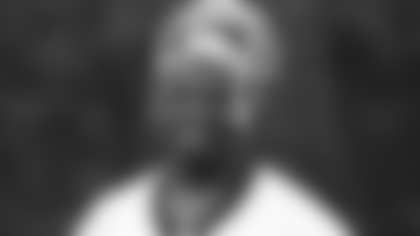 Question: If the season were to start today, who would be the starters on the offensive line?
Gary: Good question. It's the right side of the line that is uncertain, to a degree. For now, I would predict the starting five to be Chris Samuels (left tackle), Derrick Dockery (left guard), Casey Rabach (center), Randy Thomas (right guard) and Stephon Heyer (right tackle). Call it a hunch, but I think Jeremy Bridges and Chad Rinehart could push Thomas, who is returning from off-season neck surgery, at right guard. And I would not count out Bridges or Mike Williams at right tackle, either.
---
Question: I would like to find out the games and dates of the Redskins versus the Chicago Cardinals in the year 1958. Can you help me?
Gary: In 1958, the Redskins and Cardinals played twice. On Oct. 4, in Chicago, the Redskins lost to the Cardinals 37-10. Five weeks later, in Washington, the Redskins defeated the Cardinals 45-31 on Nov. 9. Incidentally, the Redskins finished that season 4-7-1 while the Cardinals were 2-9-1.
---
Question: What is the contact to send questions in for the Fan Mailbag? Thanks for the help!
Gary: Send your questions to webmaster@redskins.com. I received more than 70 questions from fans last week, so hang in there if I don't answer your question right away. If the popularity of the Fan Mailbag continues, I may have to push the feature to twice a week!
---
Question: What happened to Ronnie Palmer, the linebacker from the Arizona Wildcats?
Gary: The Redskins signed Palmer as an undrafted rookie free agent on April 27. He participated in the team's mini-camp on May 1-3, but was released a few days later. He did not impress coaches enough to warrant staying on the off-season roster. Linebacker has become a crowded position with top draft pick Brian Orakpo seeing time on the strong-side and mid-round picks Cody Glenn and Robert Henson also competing for playing time.