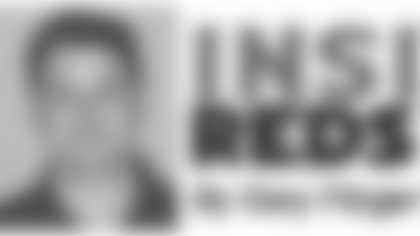 Wondering about a player's status? Trying to recall a past game? Want some insight on the Redskins? Redskins.com's Gary Fitzgerald opens up the mailbag on Friday and answers fan questions.
Question: How do you feel about taking Orion Martin of Virginia Tech in the draft for either depth at defensive end or at outside linebacker? Where is he projected to go in the draft?
Gary: Martin has potential as a starting defensive end in the NFL, but probably not as a rookie. The 6-2, 262-pounder did not start playing regularly until his junior year at Virginia Tech. He posted 14.5 sacks the last two seasons for the Hokies. Based on his athleticism and quickness, Martin could go as high as the third round. If he is available when the Redskins pick in the third, then I think he would be a solid pickup. The Redskins could use more young talent at defensive end.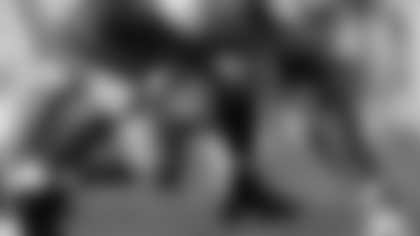 ---
Question: Gary, do you think it is possible for the Redskins to draft Tennessee defensive end Robert Ayers with the 13th overall pick? He has really caught my eye and I think he could be a very good left defensive end for the Redskins. Former Tennessee defensive linemen have been known to be productive in the NFL, with Albert Haynesworth, John Henderson and Reggie White.
Gary: Ayers has been moving fast up draft boards, but I suspect he should be available at No.13 when the Redskins pick. Ayers, 6-3 and 272 pounds, did not have impressive sack statistics at Tennessee--just three as a senior--but he out-played offensive tackle Andre Smith in an Alabama-Tennessee matchup last year. Ayers is a sound tackler, but he may need to develop some pass rush skills to dominate in the NFL. He could also play outside linebacker in the pros--one draft guide compared him to the Patriots' Adalius Thomas.
---
Question: I have heard the Redskins are interested in trading up to Seattle's pick at No. 4 to draft quarterback Mark Sanchez. If they were to move up to No. 4, don't you think they should take care of a more pressing need at defensive end with Brian Orakpo?
Gary: I would tend to agree with your viewpoint: defensive end is a more pressing need than quarterback and Orakpo is the best on the board. The Redskins have been evaluating and re-evaluating the quarterback position this offseason. If the Redskins believe Sanchez has greater potential than Jason Campbell, then I could envision the team pursuing him in the draft. Generally speaking, when a team gets it right with a quarterback--no matter where he's drafted--it can lead to great things.
---
Question: After telling Jason Campbell that he's the man, just to go after Jay Cutler, then reassuring him that he's the man just to go after Mark Sanchez--do you think Campbell would even consider signing with the Redskins again, even if he were to have a career year next season?
Gary: Let it be said that I do not avoid the tough questions. Your scenario is a hypothetical, so my response can only be based on your hypothetical. What I've learned in today's NFL is that situations can change very quickly. Just look at what has happened in Philadelphia. Two years ago, it seemed likely that Kevin Kolb would be the starting quarterback for the Eagles by now and Donovan McNabb would be playing elsewhere. Now there's doubt whether Kolb will ever be a full-time starter in Philadelphia. So to answer your question, based on the hypothetical: Yes, I could see Campball re-signing with the Redskins. Anything can happen in the NFL.
---
Question: Do you think there is any chance the Redskins may try trading for Anquan Boldin?
Gary: I usually avoid writing about players under contract with other teams, but the Arizona Cardinals announced on their web site they would consider trades for Boldin. Vinny Cerrato was asked earlier this week if the team had any conversations about Boldin or Cleveland's Braylon Edwards. His answer? "No."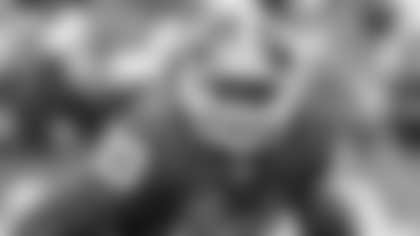 ---
Question: Last season, teams with two running backs succeeded in the league. Do you think with a running back with the talent of Clinton Portis, we could see the Redskins add another rusher such as Javon Ringer in the draft?
Gary: A lot of questions this draft season about running backs. The two-back approach is hardly a new trend--Indianapolis won a Super Bowl in 2006 with Joseph Addai and Dominic Rhodes sharing the load. I've mentioned several times I'd like to see a Chris Johnson-type of back to complement Portis. Count me as a big fan of Michigan State's Ringer. At 5-9 and 201 pounds, Ringer rushed for 3,000 yards the last two years and recorded 22 touchdowns as a senior. Give him the rock and he's one tough runner. He had more than 635 carries and 63 receptions the last two years, so there's some concern he has a lot of mileage on his tires, so to speak.
---
Question: With the draft approaching so quickly, what do you think the Redskins will do with their first-round pick? Draft an offensive tackle, defensive end, strong-side linebacker, quarterback, trade up or trade down?
Gary: Well, let's get down to it: My prediction is that the Redskins stay at No. 13 and draft USC linebacker Rey Maualuga. This may not surprise regular readers of the Fan Mailbag. I think Maualuga has the potential to be the next Ray Lewis or Brian Urlacher--a dominating physical presence and team leader. Slip him in at outside linebacker for a few years until London Fletcher is ready to move on or retire, and then move him to his natural position in the middle. Granted, this prediction is based on my assumption that the four elite offensive tackles as well as defensive end Brian Orakpo are gone by No. 13.
---
Question: What do you think about drafting Javorski Lane out of Texas A&M in the latter rounds? The guy is a brute and has played both tailback and fullback. He was very successful in converting short yardage and goal-line situations.
Gary:With Mike Sellers coming off his first Pro Bowl season, it does not seem likely that the Redskins will pursue a fullback in the draft. Then again, Sellers turns 34 years old in July. Lane would be an interesting prospect to develop behind Sellers. He's a whopping 5-11 and 295 pounds. He rushed for 2,195 yards at Texas A&M and compiled 49 touchdowns.