Wondering about a player's status? Trying to recall a past game? Want some insight on the Redskins? Redskins.com's Gary Fitzgerald opens up the mailbag on Tuesday and answers fan questions.
Question: Our wide receiver corps is very talented with Santana Moss, Antwaan Randle El, Devin Thomas and Malcolm Kelly, but why do I feel like we need more receivers who are explosive and game-changers, like Philadelphia's DeSean Jackson?
Gary: Team speed is an important part of the game, and the Redskins could use more of it at several positions. At wide receiver, Moss has elite speed and Randle El has good quickness, but they they both turned 30 years old last year and have to work extra hard to maintain their edge. Thomas and Kelly have shown flashes of speed, but not enough to consistently stretch the field.
The question you're asking is, should the Redskins upgrade their wide receivers corps this offseason? My answer is yes--but not with a high draft pick. Perhaps free agency, perhaps a trade, perhaps a mid-round draft pick--there are all sorts of avenues to add a game-changing receiver. For example, Mike Shanahan used a third-round pick on wide receiver Brandon Marshall in 2006 when he was head coach in Denver.
Speaking of Marshall, he would become a restricted free agent if there is no CBA extension by March 5. I have received plenty of questions about whether the Redskins should try to sign or trade for the unhappy Broncos receiver. If he's available, then it would certainly be a coup to get him even with his character issues, but I suspect the asking price is going to be too high.
---
Question: What are your thoughts about drafting running back C.J. Spiller from Clemson?
Gary: Regular readers of the Fan Mailbag know that I have advocated a Chris Johnson-type of running back for years. As a dynamic speed back, Spiller fits the bill. He rushed for 1,212 yards and 12 touchdowns and caught 36 passes for 503 yards and four touchdowns. He also averaged 38.2 yards per kickoff return and 37.0 yards per punt return. The Redskins have more pressing needs outside of running back, though, and it might be too high to draft Spiller with the No. 4 pick. If the Redskins really want Spiller, they could opt to trade down to the middle of the first round and acquire more picks in the process. Keep in mind, though, that Mike Shanahan has had a knack for finding quality running backs in later rounds.
---
Question: Gary, has a final coaching decision been made for special teams?
Gary: Danny Smith is returning as the Redskins' special teams coordinator. He has directed the Redskins' special teams since 2004 and is considered one of the best in the business. Smith has an assistant this year in Richard Hightower, who was with the Houston Texans from 2005-08.
---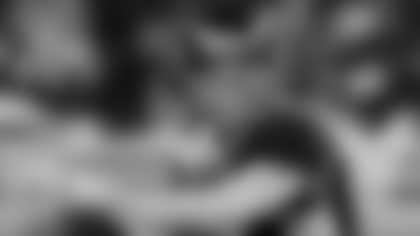 Question: I think that Dan LeFevour would be a great mid-round draft pick this year. He has the size and appears to have the arm strength and play-making ability to make it in the NFL. What is your take?
Gary: Central Michigan's LeFevour is an intriguing prospect, to be sure. He has good size at 6-3 and 238 pounds, is known for his accuracy and can make plays with his mobility. He started four years in college and completed 66.4 percent of his passes, threw for nearly 13,000 yards and 102 touchdowns and led the team in rushing the last three years. Now the negatives: He played in a spread offense, in a shotgun formation, that allowed him to amass big numbers and he did not play against elite competition in the Mid-American Conference. A developmental prospect, LeFevour has a significant learning curve in the NFL.
---
Question: Do you see Clinton Portis as a Redskin next year?
Gary: Portis is under contract with the Redskins next season, and I expect him back for one more year even though I think coaches may want to begin the process of finding a long-term replacement. Portis, who at age 28 has 9,696 career rushing yards, is close with new running backs coach Bobby Turner. That said, I don't think Portis is doing himself any favors by discussing internal, team-related issues in the media, as he has done in recent weeks. On Mike Shanahan's first day as Redskins head coach, he made a point to say that team issues should be kept in-house.