Wondering about a player's status? Trying to recall a past game? Want some insight on the Redskins? Redskins.com's Gary Fitzgerald opens up the mailbag on Tuesday and answers fan questions.
Question: Gary, I think our real problems lie in our defensive backs, mostly LaRon Landry. He gave up two long touchdowns [against New Orleans] when the free safety is supposed to be behind everyone on the field. He has missed several huge tackles. When will his play improve? He must learn that his biceps are supposed to be for wrapping up, not for flexing after every play.
Gary: It's a shame that Landry has made some critical gaffes in recent weeks, because I believe he has played fairly well in recent weeks. Last Sunday vs. New Orleans, he led the Redskins' defense in tackles with 12 and added a sack. He was beaten on a pair of double moves for long touchdowns, though. And going for a jarring hit instead of wrapping up ball-carriers has been a problem--something he has acknowledged. It appears Landry is letting his aggressive nature get the best of him on these plays.
There is some thought that Landry is better suited to play strong safety--the position he played in college--but coaches say that, for now, there is no one else in the secondary who has his range and brings the same style of physical play. "In some situations, [moving Landry to strong safety] may be discussed as we go along here," Jim Zorn said. "We've got to get him into a position where he can make plays around the ball. When he's playing free safety, he is roaming pretty well. It was really the [double move] that got him in the game--and that's something we have to improve on."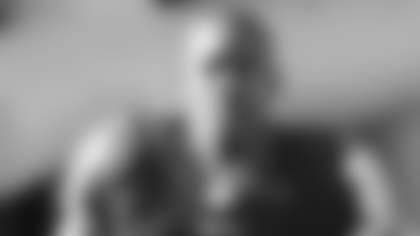 ---
Question: I remember early last season during the Redskins' stretch of wins that Carlos Rogers was playing at a Pro Bowl-caliber level. Late in the season, his play dropped off and he was benched. Now this season his play hasn't changed and he was benched again. Why is that? Has the defense changed? Is he hurt? Or is this the result of an unhappy player?
Gary: Rogers was benched earlier this season because he was beat twice on double moves, once in the Oct. 26 game vs. Philadelphia and again in the Nov. 15 game vs. Denver. It's a matter of technique in pass coverage and has nothing to do with the defense or his health. I'll let secondary-cornerbacks coach Jerry Gray explain: "Traditionally, Carlos has not given up double moves. And what I saw on film is exactly what I've talked about--taking a peek back at the quarterback, losing sight of the wide receiver. When you do that, any cornerback can get beat." Coaches seem to be satisfied that Rogers has responded to the benching; Gray indicated last week that Rogers had re-claimed the starting job.
---
Question: Gary, with the Redskins almost assured of a top 10 pick in the 2010 NFL Draft, what positions do you think they should try to improve with their early picks in the draft?
Gary: Good question. The offense should be addressed first. With the future of Chris Samuels uncertain, I think drafting an offensive tackle is a top priority. And with the futures of Clinton Portis and Ladell Betts uncertain, I think drafting a running back is a priority, too. What about quarterback? Yes, Jason Campbell has shown progress the last few weeks, but he struggled early in the season and was even benched. You have to wonder if he'll ever put it together for a full season. So I think quarterback is a need position as well. On defense, I think cornerback is a priority with the futures of Carlos Rogers and Fred Smoot uncertain.
---
Question: Hey Gary, love the mailbag. If you ask just about any Redskins fan, they will tell you that Shaun Suisham cannot make important field goals. When are team officials going to wake up and let this guy go?
Gary: You got your wish. The team release Suisham on Tuesday and replaced him with rookie kicker Graham Gano. More on Gano: at Florida State, he won the Lou Groza Award as college football's best kicker last year and was a first-team All-American following his senior season. He made 24-of-26 field goals last year, including 18 in a row at one point, and his only two misses were from 50 and 52 yards.
---
Question: What are the chances that new QB Richard Bartel will see playing time, if any? Or is he just insurance against Jason and Todd getting hury?
Gary: Bartel is the Redskins' third quarterback on game days and serves on the scout team during practices. If there are injuries to both Jason Campbell and Todd Collins during a game, then Bartel would be called into action. He looked sharp in limited preseason action with the Cleveland Browns last summer, but he has been a Redskin for just two weeks. At this point, his chances of playing time are slim.