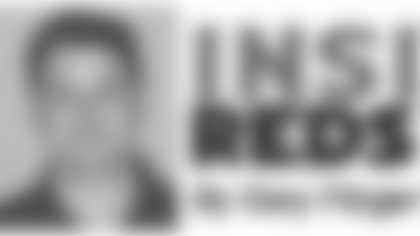 Wondering about a player's status? Trying to recall a past game? Want some insight on the Redskins? Redskins.com's Gary Fitzgerald opens up the mailbag on Friday and answers fan questions.
Question: With free agency and the draft buzz clearing, it's now all about how far we go in the season. What are your thoughts on the Redskins' chances in the NFC East?
Gary: It seems most pundits have the Redskins finishing fourth in the NFC East this year. I don't see the Cowboys, Eagles and Giants as significantly better, though. They have just as many--if not more--question marks. For the Redskins, so much rides on Jason Campbell emerging as an elite-level quarterback. I watched him closely this offseason and he seems to have a determination about him. Of course, he needs solid pass protection and he needs Devin Thomas and Malcolm Kelly to step up as viable receiving options. Defensively, the line looks strong with Albert Haynesworth leading the charge; his presence should bring substantial improvement in sacks and turnovers. There's a lot of young depth on defense, but when youth is served, there are growing pains. Another key to the season is Shaun Suisham. This year, he has a veteran holder in Hunter Smith, which should help him be more comfortable kicking field goals. Perhaps it's optimistic, but I think the Redskins have the talent and experience to win 10 games--and earn a playoff berth--if they stay healthy.
---
Question: Jeremy Jarmon looks like a really good pickup for our already strong but slightly aging defensive line. It seems like he'll really complement the more tenured guys while bringing much-needed youth. Do you think he'll be able to make a quick impact?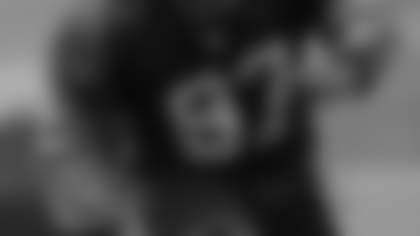 Gary: Jarmon should get an opportunity to earn playing time at left defensive end in preseason, but it seems unrealistic to expect him to have an impact in the regular season. Jarmon, a mid-July addition from the Supplemental Draft, was not with the Redskins through all the offseason and he missed mini-camp and OTAs. He faces a significant learning curve, not only in picking up the Redskins' defense but also in adjusting to the NFL. Phillip Daniels is the likely starter at left defensive end for now, but Jarmon could carve a niche role for himself. Coaches must simplify things for him, though. Keep his responsibilities minimal and he has a chance to excel.
---
Question: Who do you see as the odd man out at defensive end once the season begins? With the addition of Jeremy Jarmon, I don't see Renaldo Wynn making the final roster.
Gary: It should be an interesting competition at defensive end. Last year, the team kept five defensive ends. Phillip Daniels is projected to be the starter at left defensive end, opposite Andre Carter. The backups include Renaldo Wynn, Lorenzo Alexander, Rob Jackson, Jeremy Jarmon and Alex Buzbee. (Brian Orakpo and Chris Wilson are listed as linebackers, but they could also see time at defensive end.) For now, I believe Wynn makes it. (I would never count Wynn out anyway.) Jackson and Buzbee, a pair of young ends who have had limited NFL playing time, must really emerge in preseason to grab a roster spot from Wynn.
---
Question: What can you tell me about Trent Shelton? I know he has some experience with the West Coast offense in Seattle even though he didn't make it on the field. Is there a spot for him on the final roster?
Gary: Shelton is among a host of wide receivers battling to be the fifth wide receiver on the roster. He was on the practice squads of the Indianapolis Colts and Seahawks last year. Shelton has made quite a name for himself in Washington with his dedication to Twitter updates, but otherwise he has been relatively quiet. He has good speed and his experience in the West Coast offense gives him an advantage over veteran Roydell Williams and youngsters like Marko Mitchell and Keith Eloi. While it's certainly not a marquee training camp competition, the fifth wide receiver battle should be interesting to watch.
---
Question: I haven't heard too much about Mike Sellers lately. Is he going to be at Training Camp? Is there any worry that he may hold out for a new contract?
Gary: Sellers was at Redskins Park all last week working out in preparation for the 2009 season. So I would expect him to be on hand for the start of training camp. Despite media reports earlier in the offseason that Sellers was unhappy with his contract (and I have no idea if it's true or not), he was a regular participant in mini-camp and OTAs.