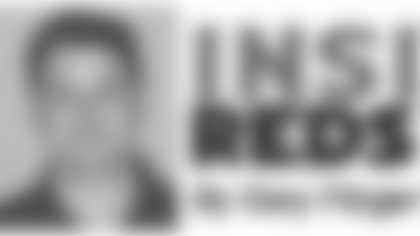 Wondering about a player's status? Trying to recall a past game? Want some insight on the Redskins? Redskins.com's Gary Fitzgerald opens up the mailbag on Friday and answers fan questions.
Question: Do you think the Redskins will draft Victor "Macho" Harris, a cornerback from Virginia Tech? Where in the draft is he projected to go?
Gary: The Redskins don't have a pressing need at cornerback, but it's a position they may look to continue to add talent and depth in the draft. Harris, 5-11 and 198 pounds, is a player to watch in the mid-rounds. He improved every year at Virginia Tech, recording 15 interceptions in his college career, and emerged as a leader last season. He does not have elite-level speed, and as a result he is projected to be drafted in the second, third or fourth rounds. If Harris is on the board when the Redskins pick in the third round at No. 80, I would expect he would get some consideration.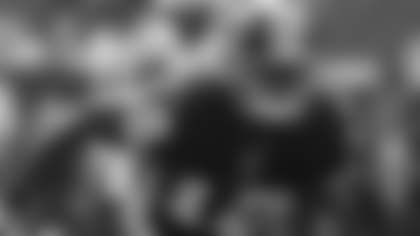 Question: What are the Redskins planning to do with Malcolm Kelly? He has been in no news reports so far this year.
Gary: Actually, I interviewed Malcolm last February and Redskins blogger Matt Terl interviewed him this week. Kelly is rehabbing after undergoing arthroscopic surgery to clean out his knee in January. Barring a setback, he should be ready for some work in OTAs. I asked Kelly if he thought his knee injury would hinder him his entire pro career, an issue that is a concern among fans. His answer: "No, I don't think so. I [suffered] the injury in college, and after I rehabbed it, I never thought about it again. I never did anything to keep the muscles around my leg real strong...There are a lot of things I can do to make sure I take better care of it."
Question: Hey there Gary, with the No. 13 pick in the draft, do you think the Redskins should take a similar type of approach as last year, when they traded out of the first round for more picks in later rounds?
Gary: Depends. If elite-level players, such as Alabama left tackle Andre Smith, Mississippi left tackle Michael Oher, Texas defensive end Brian Orakpo or USC linebackers Rey Maualuga or Brian Cushing, are on the board, then I think the Redskins could give strong consideration to staying at No. 13. If those players are drafted before the Redskins pick, then I would expect they would listen to trade offers. With needs at offensive line, defensive end and linebacker, the Redskins could address all three positions if they can acquire additional picks in the second and third rounds.
Question: Once again, I will post the legitimate question--can the Redskins move the No. 13 pick to, say, Cleveland or New England for two second-round picks? They would then be able to grab an offensive lineman and a linebacker.
Gary: I think you may be on to something. Cleveland has a pair of second-round draft picks and New England has three second-round selections, so they have the ability to move up the draft board if they so choose. Perhaps the Browns would be interested in trading both of their second-round picks (and maybe an additional pick) to move up and grab the Redskins' No. 13 pick. Perhaps the Patriots would trade their first-round pick, at No. 23, and a second-rounder to grab the Redskins' No. 13 pick. The Miami Dolphins and New York Giants also have two second-round picks. It certainly gives the Redskins options to explore as the draft unfolds.
Question: What are the chances the Redskins use their first-round pick on a quarterback? I don't think Jason Campbell is the answer for us, but we need another linebacker and I think Rey Maualuga from USC, if he's still available, would be a great pick.
Gary: If the Redskins project USC's Mark Sanchez as a quarterback with greater potential than Campbell, then I think it's a possibility that the Redskins could pursue Sanchez. He could be gone by the time the Redskins pick at No. 13, though. I would agree that the Redskins have more pressing needs outside of quarterback. Maualuga would be a good candidate to help fill the void at strong-side linebacker--and he could eventually move to middle linebacker when London Fletcher is ready to move on or retire.
Question: Do you think the Redskins should consider drafting linebacker Endor Cooper from Howard?
Gary: Cooper was among the athletes who attended the Redskins' local college workout on April 3, so team officials are aware of him, certainly. Cooper, 6-1 and 245 pounds, was the defensive leader of the Bison and he was first-team All-MEAC for the 2008 season. He led the conference in tackles and forced fumbles last year after transitioning to middle linebacker from defensive end. Given his level of competition in college, Cooper is regarded as a late-round prospect. He might be worth the Redskins' sixth- or seventh-round selection. He would be a good pickup as an undrafted rookie free agent, certainly.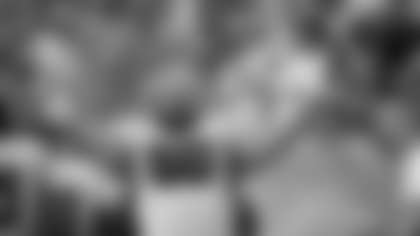 Question: The Redskins have had their most successful seasons when they focused on building a solid offensive line. Why are they ignoring history? It is my hope that they consider center Max Unger from the University of Oregon. He played on the Big Island in Hawaii in high school and he's a tenacious worker. Mahalo.
Gary: I don't think the Redskins are ignoring history. They have identified offensive line as a need position this offseason, along with defensive end and linebacker. As the team works through the evaluation process, it becomes a matter of what is regarded as a greater need and what's available when they pick. This year, the crop of centers is a strong one, and everything I've read about Unger suggests he's one of the best available. The Redskins are fine with Casey Rabach at center, but he turns 32 in September and the time could be coming when his long-term replacement is needed. Unger could be a possibility if the Redskins choose to trade down from No. 13 and acquire second-round picks--like they did last year.
Question: When will Colt Brennan get his chance?
Gary: Someone asked if I could go a week without answering a Colt Brennan question. Apparently not. Fans keep asking about Brennan, so I'll try to keep answering--even if it's the same answer over and over again. Brennan will get his chance in preseason. If he impresses, he could earn a job as the Redskins' primary backup quarterback. For now, the only way I see him playing in the regular season is if Jason Campbell and Todd Collins are struggling tremendously or are both injured.
Question: I have written twice and never once seen my question answered. Okay, one more time: What do you think of Florida wide receiver Percy Harvin?
Gary: I answered a Harvin question in a fan mailbag published in mid-March. (When I get multiple questions on a topic, I prefer to answer once and move on.) I'll repeat my answer here, because my evaluation of Harvin has not changed. Harvin is a 5-11, 192-pound wide receiver with a knack for big plays. (He averaged 16.1 yards per catch and scored seven touchdowns last year at Florida.) The intangible I like best? He won two NCAA championships with the Gators. Harvin is a great talent--he is certain to be a first-round pick--and he reminds me a little bit of Santana Moss. Well, the Redskins already have Santana Moss. Coaches are eager to get Devin Thomas and Malcolm Kelly more playing time, so it seems unlikely the Redskins will add a first-round wide receiver to the mix.