Wondering about a player's status? Trying to recall a past game? Want some insight on the Redskins? Redskins.com's Gary Fitzgerald opens up the mailbag on Tuesday and answers fan questions.
Question: What happens with Chris Cooley in 2010? Will he be back? I believe he is one of the best tight ends in the NFL...I believe he should not be offered in a trade.
Gary: Lots of emails in recent weeks from fans wondering if trading Cooley would be a smart move this offseason. It appears Fred Davis won a lot of fans over--justifiably so--with his 48 catches, 509 yards and six touchdowns last season. Cooley, though, is a two-time Pro Bowler who is in his prime. Just 27 years old, Cooley's best seasons may be in front of him. He already has 343 career catches, second-most by a tight end in franchise history, and 30 career touchdowns. It's debatable whether the team would get equal value for him in a trade. Keep in mind that, when Mike Shanahan was leading the Denver Broncos to Super Bowl titles, he had Shannon Sharpe--a potential Hall of Fame tight end--leading the offense in receptions nearly every season. So why not keep both Cooley and Davis? Sure, two quality tight ends would be a luxury for the Redskins given their needs, but trading Cooley would ultimately weaken the offense.
---
Question: The year Doug Williams was quarterback for the Redskins in the Super Bowl against Denver, who were the three running backs for the Redskins that year? I know that Timmy Smith played in the Super Bowl. I am thinking Earnest Byner was the No. 1 running back.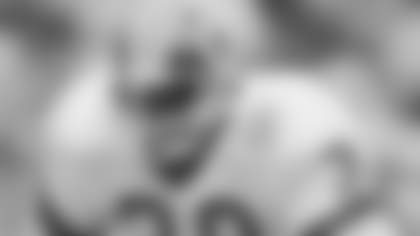 Gary: You're referring to the Super Bowl XXII season when the Redskins dominated the Broncos 42-10 to win their second championship in five years. That season, George Rogers was the Redskins' primary running back, leading the offense with 613 yards and six touchdowns, and Kelvin Bryant saw action on third downs and as a backup. Reserves Keith Griffin and Lionel Vital also had 60 carries that season in what amounted to a running back by committee approach. Smith, a rookie fifth-round draft pick, didn't really emerge until the playoffs. In the Super Bowl, Smith set a Super Bowl record with 204 rushing yards. Byner did not join the Redskins until the 1989 season.
---
Question: Yo Gary, what kind of offense does Mike Shanahan run and is it compatible with the skills of the present Redskins players? Do you think he will try to force-fit his offense on the Redskins or will he alter it to existing players' skill level?
Gary: In Denver, Shanahan ran a West Coast offense that emphasized a strong running game. (It's not far different from what Jim Zorn hoped to run in Washington the last two years.) From 1995-2008, Shanahan's offenses were always among the top rushing teams in the league, primarily the result of a zone blocking scheme that required offensive linemen to be more mobile and technique-sound to create running lanes. With so much uncertainty along the offensive line right now--Will Chris Samuels retire? Will Casey Rabach return?--it's too soon to know if the Redskins have the personnel to run the zone blocking scheme. The club is sure to address the position in free agency and the draft. Shanahan has said that he plans to evaluate the team's personnel before deciding "exactly what we will do offensively."
---
Question: Is there any chance the Redskins try to trade up and draft Eric Berry, the safety from Tennessee?
Gary: The NFL officially announced its list of underclassmen eligible for the draft on Tuesday, and Berry's name was on it. Berry, 5-11 and 203 pounds, is considered one of the elite safeties in this year's draft. He has 14 career interceptions in three seasons with the Vols. He is expected to be a first-round draft pick and could go in the top 10. Should the Redskins target him at No. 4? As I discussed last year when similar questions came up about drafting USC's Taylor Mays--a likely first-round safety as well--the Redskins have simply too many other needs to go for a first-round safety again.
---
Question: Hey Gary, I enjoy reading your insights into the team. My question is about Tim Tebow. Do you think he would be a good fit in Mike Shanahan's offense? Do you think he's worth the risk as the fourth pick in the draft? Do you think he would still be available when the Redskins pick in the second round?
Gary: For a quarterback, it all starts with mechanics, primarily footwork and delivery. Pro scouts say that Tebow needs work in both to succeed in the NFL. He did not play in a pro-style offense at Florida, so there are plenty of question marks about him. If Tebow is not NFL-ready in his first year at quarterback, then I don't think it would be wise to spend the No. 4 pick in the draft on him. Tebow could be available in the second round. Picking him that high would still draw some scrutiny, though.