Wondering about a player's status? Trying to recall a past game? Want some insight on the Redskins? Redskins.com's Gary Fitzgerald opens up the mailbag on Friday and answers fan questions.
Question: Isn't it about time for the Redskins to get a younger running back to help Clinton Portis to carry the load?
Gary:Generally speaking, I agree. But remember that Portis is just 27 years old and backup Ladell Betts is 29 with not much tread on his tires, so to speak. So I don't see running back as a pressing need this offseason. That said, last season I was thoroughly impressed with how Chris Johnson added a dynamic presence to the Tennessee Titans offense. His breakaway speed changes a game. (Johnson posted 1,228 rushing yards and caught 43 passes as a rookie last year.) I have written several times that I believe the Redskins should consider acquiring a quick, slashing running back like Johnson. Easier said than done, though. And I'm not sure there is a running back like Johnson available in this year's draft.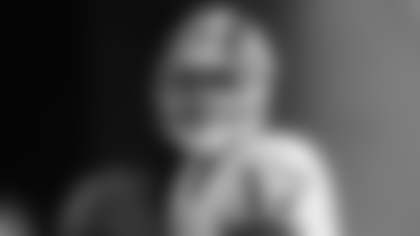 Question: Why does everyone get on Jason Campbell so much? His statistics improved dramatically last year and if he had a better offensive line protection (like he did in the first half of the season), we probably would have made it deep into the postseason. Give Jason some time and he will develop into an elite QB!
Gary:It's a good question. I don't think Campbell deserves some of the criticism he receives on talk radio and Internet message boards. He has shown progression every year he has been a starter. That said, I would like to see Campbell take the next step and emerge as an elite quarterback in the NFL. I think he can do that in his second year in Jim Zorn's offense. Of course he needs sound pass protection--from everybody, including running backs and tight ends. In the Redskins' eight wins, Campbell threw seven touchdown passes, no interceptions and was sacked 16 times. In the eight losses, he threw five touchdown passes, six interceptions and was sacked 21 times.
Question: Gary, do you think the Redskins not extending Jason Campbell leaves the door open for Colt Brennan? I think the lack of an extension speaks volumes, and I like Colt's potential. By the end of the 2009 season, the Redskins need to know if their QB is on the roster.
Gary: The Colt Brennan questions keep on coming...and my answer remains the same. Jason Campbell is the Redskins' starting quarterback for 2009. It would take injuries and/or disastrous play by both Campbell and Todd Collins for Brennan to see the field. For now, preseason is Brennan's time to shine. It appears he has plenty to work on, from maintaining the higher throwing motion that Jim Zorn wants to making faster reads in the pocket. If Brennan can beat out Collins for the primary backup job, then that would show real progress this offseason. I'm not sure more can be expected of Brennan at this point. I agree that the Redskins need to identify their franchise quarterback for 2010 and beyond. It's hoped that Campbell emerges as that quarterback.
Question: A lot of mock drafts show the Redskins using the 13th overall pick to draft an elite left tackle. Would trading back in the first round or out of the first round and acquiring a late first-round pick and a fourth-round pick or a second-round pick and a third-round pick to draft a quality guard or center make more sense?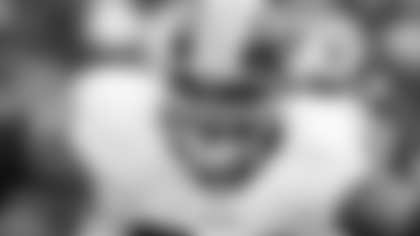 Gary: Offensive tackle is regarded as a greater need than the interior offensive line right now. Your strategy is sound, though--if that's the direction the Redskins go. Teams can usually obtain top guards and centers late in the first round or early in the second round. In the interest of full disclosure, this email was received prior to the Redskins re-signing Derrick Dockery. With that pickup, and the presence of young linemen Chad Rinehart and Devin Clark, I doubt team officials would want to add another young guard. (They may look to sign a veteran, though.) What about center? Casey Rabach is 31 and still has some good years left. That said, there are some potentially great centers in this year's draft, headlined by California's Alex Mack, Oregon's Max Unger and Penn State's A.Q. Shipley.
Question: I was wondering when the preseason teams will be announced. Any chance the New England Patriots come to FedExField this year and we go to to play the Chicago Bears?
Gary: The dates for preseason games are usually announced in late March or early April. Since the Redskins don't play the Patriots or Bears in the 2009 regular season, I would think both teams are possible preseason opponents. The full preseason and regular season schedule is usually announced in mid-April. Look for news on the regular season schedule to start filtering out during the NFL owners' meeting in late March. The league typically announces prime time games for the first week of the regular season.
Question: Is there any truth to the rumor that the Redskins are trying to trade Ladell Betts, Todd Collins, Fred Smoot and Stephon Heyer and a sixth-round pick in 2010 to the Detroit Lions for the 20th pick in the first round and the first pick in the third round?
Gary: No offense to the Redskins players included in this rumor, but I don't believe the Lions would consider this deal given that they want to rebuild with young players. I'm not going to waste the time of our scouting staff by asking about this rumor. I feel confident that I can answer your question with a resounding "No."