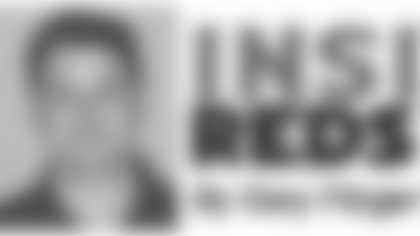 Wondering about a player's status? Trying to recall a past game? Want some insight on the Redskins? Redskins.com's Gary Fitzgerald opens up the mailbag on Friday and answers fan questions.
Question: How is Mike Sellers? He is getting up there in age and I am wondering how many more years he feels like playing. Did we draft fullback Eddie Williams so he could be groomed by Sellers and eventually replace him?
Gary: Sellers turns 34 years old on July 21, but he has a lot of mileage left in him. I believe he could play at a high level for 3-4 more years. Four-time Pro Bowl fullback Tony Richardson, currently with the New York Jets, is four years older than Sellers and is still going strong. Sellers is a workout warrior. Plus, he plays with great passion and loves his role as a 273-pound punishing blocker. As for Williams, he could very well emerge as a long-term replacement for Sellers, but he is a project at this point. He is coming off a knee ligament injury and has not participated in a Redskins practice yet. He needs time.
---
Question: A few months ago the Redskins signed linebacker Robert Thomas out of Oakland. There hasn't been much talk about him since. How is he progressing?
Gary: According to linebackers coach Kirk Olivadotti, Thomas has "engulfed himself" in learning the Redskins' defense and has spent countless hours in the meeting room. Thomas feels a sense of urgency because, as a 7-year NFL veteran with prior stints in St. Louis, Green Bay and Oakland, this could be his last opportunity to secure a starting job in the league. He has experience playing all three linebacker positions, but he has primarily played the weak-side in his career. He must adjust as he competes for playing time at strong-side linebacker with Brian Orakpo, H.B. Blades and Chris Wilson. His experience gives him an advantage over some of the younger linebackers on the roster.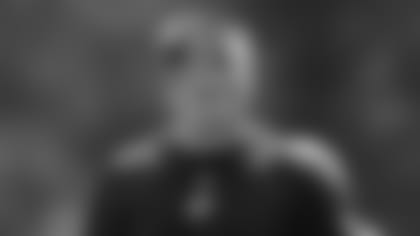 ---
Question: I know that the West Coast offense is our bread and butter, but would it be too much to ask in round two of the Jim Zorn era to throw a few more wide receiver home run plays into the mix this year?
Gary: I believe you will see more downfield throws simply because Jason Campbell and the wide receivers are more comfortable in their second year in Zorn's offense. Here's a recent quote from Zorn, not necessarily addressing your question but I think it applies: "A lot of people say, 'The West Coast offense is a short passing game.' Well, every NFL team throws short passes. Everybody checks the ball down to running backs. That's how you move the ball. But we take our shots, too. We extend the field vertically. We have the routes that most teams have--and others they don't. It's a matter of when to utilize those routes and it's the ability of your wide receivers to execute the play. That is what makes an offense go."
---
Question: Gary, I noticed that Redskins picked up undrafted rookie tight end Robbie Agnone from Delaware. How is he looking so far? I know having Chris Cooley, Fred Davis and Todd Yoder on the roster might make it tough for him to make the roster, but could he turn some heads? The kid has to have something going for him since he's still with the team.
Gary: Agnone is in learning mode--he spent a lot of time working with tight ends coach Scott Wachenheim during OTAs. Agnone faces a tough task in trying to earn a roster spot with the Redskins. As you mentioned, the team is pretty well set with Cooley, Davis and Yoder at tight end. Agnone should get plenty of playing time in preseason, though. If he shines, it's not out of the question that he could earn a practice squad spot.
---
Question: Gary, I love the work you do on the Fan Mailbag, but I want you to answer questions that are important. Why have you not posted anything about the Clinton Portis-Jim Zorn relationship? Can you address specifically the incident that has been reported that Portis had to be restrained in practice and was screaming at Zorn? I think this is a bigger issue and a better topic than which receiver will be on the roster in five years.
Gary:I did receive a handful of questions from fans asking about the rumor of a Portis-Zorn practice field incident during OTAs. The reason I did not respond initially was that I was not there and I had no idea if there was any truth to it. Later on, I read a Washington Times interview with Portis in which he said the rumor was erroneous. So in my mind there was nothing for me to comment on. As for the Portis-Zorn relationship, they both have spent a lot of time at Redskins Park this offseason, Portis working out and Zorn preparing for the season. Earlier this offseason, I saw the two of them talking casually for quite some time at the front desk of the facility. Following the well-publicized radio flare-up by Portis last December, it appears--from my perspective, at least--they are establishing a positive working relationship. Will they be best buds? Who knows? You don't always have to like your boss, you just have to get the job done.
---
Question: How did local product Doug Dutch look during OTAs? Any chance of him making the roster?
Gary: Dutch plays like a rookie--he flashes on a couple of plays, but he needs to make adjustments competing against elite wide receivers like Santana Moss. Behind starters DeAngelo Hall and Carlos Rogers, there's a lot of depth at cornerback with Fred Smoot, J.T. Tryon and rookie third-round draft pick Kevin Barnes. Dutch is in the mix, but he must really stand out during preseason. His chances of making the final roster appear slim at this point, but he could be a candidate for the practice squad.
---
Question: What do you think the chances are of the Redskins adding another veteran linebacker, such as a Derrick Brooks, for leadership and consistency? Or do they like what they've got enough to go with it?
Gary:I believe the Redskins are set with their linebackers for now. In preseason, they will evaluate how well Brian Orakpo is adjusting to playing strong-side linebacker and whether Robert Thomas, H.B. Blades, Chris Wilson and Alfred Fincher figure into the mix at the position. Don't forget rookies Cody Glenn and Robert Henson, although their focus is likely special teams. It's unlikely the Redskins will pursue Brooks, a weak-side linebacker; the Redskins like Rocky McIntosh at that position. If they opt to bring in a veteran, I would believe Marcus Washington would be first on the list. It's surprising that Washington, who played strong-side linebacker for the Redskins from 2004-08, is still a free agent.