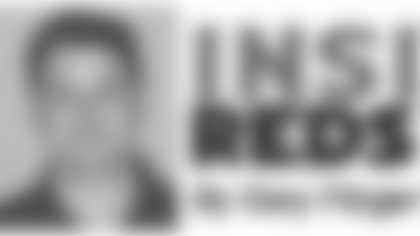 Wondering about a player's status? Trying to recall a past game? Want some insight on the Redskins? Redskins.com's Gary Fitzgerald opens up the mailbag on Friday and answers fan questions.
Question: I'm curious why the Redskins seem to rely on grabbing local players from Maryland that are late-round selections or undrafted to fill voids at positions that have little depth. The Redskins drafted cornerback Kevin Barnes out of Maryland. What are his prospects? Is center Edwin Williams a quality player or an emergency fill-in?
Gary: I don't think the Redskins rely on Maryland prospects, but there is certainly a degree of familiarity. Obviously, the Redskins' scouts can really zero in on Maryland's talent base due to the proximity of the school. They can get a close look at the Terps every week during the college football season and in the pre-draft local college workout. In recent years, Maryland has produced several solid offensive linemen, with Heyer and Baltimore Ravens offensive tackle Jared Gaither among them. The Redskins quickly signed Williams and Scott Burley as undrafted free agents this year. Williams would qualify as an emergency fill-in should Casey Rabach gets injured, but more than likely he is a long-term prospect at center. At cornerback, Maryland has produced several solid players this decade, including Domonique Foxworth and Josh Wilson. So Barnes may be next in line in that regard.
---
Question: Gary, who do you think will end up on the Redskins' practice squad? I know it's early, but do you think the Redskins may keep Chase Daniel as a practice squad player?
Gary:Yes, it's way too soon to ask or answer that question. Here are a few players to keep an eye on: wide receiver Jaison Williams, center Edwin Williams, defensive end Derek Walker, defensive tackle Antonio Dixon and cornerback Doug Dutch. Anthony Alridge and Dominique Dorsey are also practice squad candidates. Most teams do not keep quarterbacks on the practice squad, but if Daniel impresses in preseason, he could break that trend.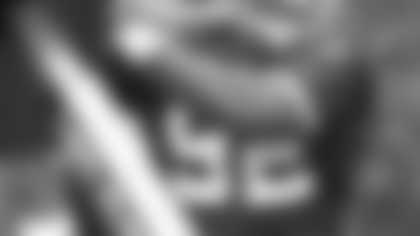 ---
Question: Hey Gary, last week you mentioned three Redskins players who could make the Pro Bowl this year. Why did you skip Albert Haynesworth? I know you had only three spots to fill, by designation of the question, but your answers kept mentioning him as a factor for enhancing the chances of the other players.
Gary: Fair point. Yes, Haynesworth absolutely is a Pro Bowl candidate. In answering the question, I tried to come up with three Pro Bowl-caliber Redskins who were not quite as obvious as Haynesworth. (For the uninitiated, I chose LaRon Landry, London Fletcher and Andre Carter.) That said, Haynesworth faces some stern competition from Pro Bowl defensive tackles Kevin and Pat Williams in Minnesota, Tommie Harris in Chicago and Jay Ratliff in Dallas. I can see Haynesworth having a strong season and not earning Pro Bowl recognition if he does not equal or exceed the stats he produced last year. But his impact on the rest of the defense should give others--such as Carter, for example--the opportunity to post Pro Bowl credentials.
---
Question: I have noticed this offseason that the Redskins have loaded up on some big receivers in Marko Mitchell and Jaison Williams. Is there a diamond in the rough?
Gary: Mitchell and Williams are both promising prospects, but they face an adjustment period. Mitchell ran mostly deep routes at Nevada, so he has to learn the shorter routes of the West Coast offense. Williams, who is 6-5 and 237 pounds, said recently that he needs to "work on my transitioning speed, downfield running and catching the ball in traffic." Despite his learning curve, Mitchell was impressive during mini-camp and OTAs. Both have good upside, though. Early on, they could make their mark in the red zone by using their size to out-reach cornerbacks for fade passes.
---
Question: In five years, which receiver is still on the roster: Devin Thomas or Malcolm Kelly?
Gary: It's too soon to make judgments on Thomas and Kelly. This year, they both should be healthy heading into training camp, so their presence in the passing game will come down to development and opportunity. Ask me this question next year, and I should have an answer for you.
---
Question: With the way Clinton Portis started last year, if he can stay healthy, do you think he can get more than 1,600 yards? I believe he can, but I wouldn't want him to if it means a bigger workload for him.
Gary: It wasn't too long ago that coaches, media and fans were wondering whether Portis could gain 2,000 yards. While I think the 1,600-yard plateau is attainable for Portis, I think coaches are going to monitor his carries so that he is fresh the entire season. His numbers dipped in the second half of last season after his remarkable start, and so did the Redskins' record. Look for Ladell Betts to get more carries than he has in recent years.