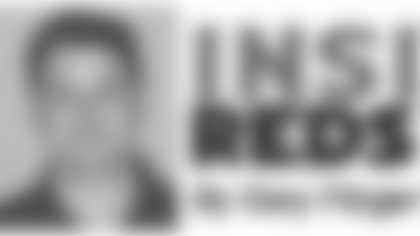 Wondering about a player's status? Trying to recall a past game? Want some insight on the Redskins? Redskins.com's Gary Fitzgerald opens up the mailbag on Friday and answers fan questions.
*Question: How is Phillip Daniels progressing, not only in terms of healing from his knee injury but also playing form?
Gary: Daniels participated in the Redskins' mini-camp and OTAs earlier this month and he said he is fully recovered from the knee ligament injury. His weight has jumped to 311 this offseason, but it's mostly due to muscle mass. His increase in size should aid the Redskins' run defense, which is Daniels' forte at this stage of his career. He believes last year's injury may actually help him, to a degree. "I'm stronger this year," he said. "[The injury] gave me a year of rest, which is good for me at my age. Also, I'm still in power lifting and I'm stronger than I was at this point last year."
---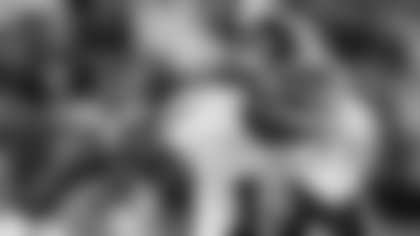 Devin Thomas (Ned Dishman Photo)


Question: Why doesn't Devin Thomas try out for kick returns or punt returns?
Gary: Thomas didn't return punts at Michigan State, but he was prolific on kick returns. He completed the 2007 season as the Big 10's all-time leader in kickoff return yardage with 1,135 yards. Since Thomas has been with the Redskins, he has been slowed by hamstring injuries at times. That has kept him from establishing himself as a kickoff returner. Rock Cartwright and promising speedsters Anthony Alridge and Dominique Dorsey are in the mix at kickoff returns now. And Thomas's focus this offseason is to work his way into the lineup at wide receiver. That's where he should have his greatest impact.
---
Question: Gary, I remembering you mention that Derrick Dockery had a brother who was going through the draft. Did he get drafted? And if not, is there any word on him coming to the Redskins?
Gary: Cedric, a guard at the University of Texas last year, was not drafted--he was thought to be a sixth- or seventh-round prospect. He signed with the New Orleans Saints as a rookie free agent after the draft. He participated in the Saints' rookie mini-camp on May 8-10, but he was released by the club on May 11. Cedric is now a free agent. The Redskins have not indicated any interest in picking him up, and there does not appear to be a need for him. The team is set with Derrick at left guard and Randy Thomas at right guard. Also, Joe Bugel likes young guards Chad Rinehart and Devin Clark. D'Anthony Batiste, signed to the Redskins' roster last December, has starting experience in the NFL and has been mentioned by Jim Zorn as a player to watch.
---
Question: DeAngelo Hall has interesting talents that are comparable to Deion Sanders. Do you think it would be wise for the Redskins to experiment with him on certain offensive packages?
Gary: I agree that Hall could be a dynamic weapon on offense if he is given one or two plays per game at wide receiver. It's something to watch for early in the season, but don't hold your breath. For now, Hall wants to re-establish himself as a Pro Bowl cornerback and he's optimistic he can do that with Albert Haynesworth applying pressure on the front lines. By the way, Sanders was really only a consistent threat at wide receiver for one season: 1996, when he caught 36 passes for 471 yards and one TD with the Cowboys. Most of the time, he was a decoy when he lined up at receiver.
---
Question: Any word on when training camp info will be on the web site and what dates it will be open to the public?
Gary: The Redskins usually announce training camp dates in late June, so keep an eye on Redskins.com around that time. Training camp dates are not finalized yet, but plan on the last week of July for the start of open practices. The only thing that's definite right now is that camp is to be held at Redskins Park for the seventh year in a row.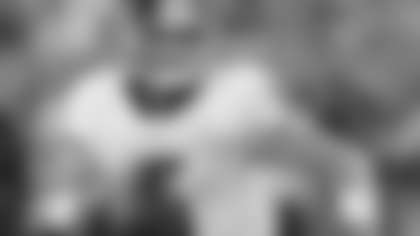 Colt Brennan (Getty Images)


---
Question: How is Colt Brennan looking?
Gary: Here's what Jim Zorn had to say about Brennan during OTAs earlier this month: "Colt is progressing. When he was on the line of scrimmage [during OTAs], I said to him, 'Listen, we're talking about all this technique and all the mechanics, but eventually you've just got to play. You've just got to drop back and play.' It's all about him knowing the offense and doing things naturally. So he has a ways to go, but he's progressing very fine. This is a step up for him."
---
Question: I love Jason Campbell and I want to see him succeed. But should he go down [with an injury], I'd rather see Colt Brennan come in over Todd Collins. Is there even a competition for the No. 2 spot or is this just wishful thinking?
Gary: Jim Zorn just said that Brennan "has a ways to go," but that doesn't mean Brennan won't compete with Collins for the backup job. If Brennan outshines Collins, then Zorn might elevate him. I would expect Collins, in his second year in Zorn's offense, to perform better in preseason this year than he did last year. If Collins falters, the Redskins could look to add another veteran backup rather than keep him at No. 3. (Remember, the team had interest in Byron Leftwich earlier this offseason.)
---
Question: Is there a feeling at Redskins Park that there is an open competition at starting quarterback or is it Jason Campbell's job no matter what?
Gary: This is really another Colt Brennan question. The answer: it's Campbell's job no matter what. I've said it before: the only way Brennan sees regular season playing time in 2009 is if Campbell and Todd Collins suffer serious injuries or are spectacularly bad.
---
Question: Gary, the Fan Mailbag has been simply the best. One of the best things is that it doesn't appear that you answer multiple questions on the same subject over several weeks. Is there any chance that the number of questions that appear in the Fan Mailbag every Friday can be increased?
Gary: Glad you (and others) like the Fan Mailmag feature. The goal is to inform fans and provide a little more interactivity with those of us at Redskins Park daily. Of course, I try not to answer the same questions over and over, but that's sometimes hard because, well, fans really want to know how Colt Brennan is looking. I knocked out a bunch of Colt questions this week--hopefully I can avoid the topic next week. I strive to answer as many questions as possible, but sometimes my time is short on Friday mornings. I may move the Fan Mailbag feature to Tuesday or Wednesday once the season starts.