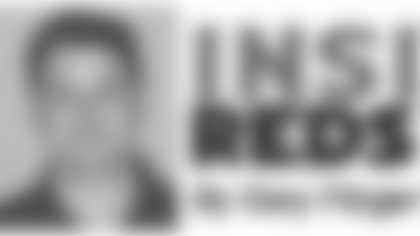 Wondering about a player's status? Trying to recall a past game? Want some insight on the Redskins? Redskins.com's Gary Fitzgerald opens up the mailbag on Tuesday and answers fan questions.
Question: Gary, how is the kicker competition going? I feel Shaun Suisham has left some critical points on the field in clutch moments, but Dave Rayner's stats look comparative over the same time frame.
Gary: Suisham and Rayner have not had many opportunities this preseason. In the Pittsburgh Steelers game, Suisham connected on a 20-yard field goal while Rayner connected on two PATs. So the competition is still up in the air. All things equal this preseason, I believe Suisham has the inside track. Special teams coach Danny Smith is comfortable with him--while Rayner remains an unknown, to some degree--and Suisham has proven he can be a reliable kicker in the past. Remember his four field goals in Dallas to help beat the Cowboys last year? His two game-winning overtime field goals in 2007? His clutch 52-yarder in St. Louis in 2006? It's hoped that Suisham and Rayner can develop a good rapport with new holder Hunter Smith, who is one of the best in the business. Suisham struggled with Ryan Plackemeier holding for him last season.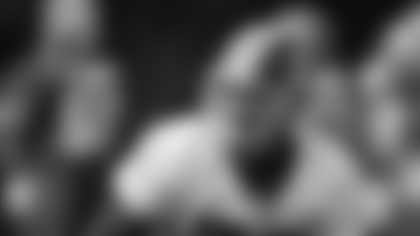 ---
Question: Why has London Fletcher never made it to the Pro Bowl? He really deserves a chance at it. He is one of the best defensive players on the team.
Gary: You would find a host of Redskins coaches and players who wonder the same thing. Defensive coordinator Greg Blache was asked this question during a recent media session. I'll turn the floor over to him: "I don't know why. It's not the first time that he has gotten snubbed. I think the interceptions and the flashy plays--those kind of things they show on the six o'clock news--get you voted to the Pro Bowl. One of the things I do know is that as a staff we want to help him achieve this. He's deserving of it because he does so much for us and he is an unsung hero. As coaches, we are going to try to put him in situations where he can showcase his abilities. I can do a better job when I am talking to the media about what he does and what he is capable of doing. And a lot of it is salesmanship. I can do a better job of selling him."
---
Question: Eddie Williams played fullback, H-back and tight end in college and caught more than 100 passes. He seems like an exciting short yardage and goal-line prospect. Any update on his progress?
Gary: Williams continues to make the adjustment to the NFL level. Williams was more of a pass-catcher in the college ranks, so he is refining his blocking skills. He is watching and learning from Mike Sellers--Big Mike, he calls him--and is trying to model his game after him. In preseason, Williams has quietly made a couple of nice plays, catching two passes for 13 yards. He could earn a roster spot as Sellers' backup, but practice squad seems to be a more likely destination.
---
Question: Does the 53-man roster include dressing players for each Sunday's game? How many players can actually be on the team's active roster? Does this total include the practice squad? Please explain how this works.
Gary: When NFL teams make their final cuts on Sept. 5, the roster will be at 53 players. On Sept. 6, teams can sign eight additional players to the practice squad. Practice squad players are not officially on the roster and they are not eligible to play in regular season games. On game days during the regular season, teams must deactivate eight players. This group of players does not include practice squad players. So the total number of available players per team on game day is 45. (My commentary: that's 16 players per team who won't do anything on game days. I'm scratching my head on that one.)
---
Question: Has Mike Williams ever played defensive tackle? I know the Redskins are stacked in the middle with Albert Haynesworth and Cornelius Griffin, but a 6-7, 340-pound beast with good feet and athleticism seems at the very least unmovable.
Gary: Certainly, Williams' focus has been at right tackle, where he is competing for a starting job with Stephon Heyer and Jeremy Bridges. He needs to get healthy—he has an ankle sprain—before he can think about playing other positions. Can Williams play defensive line? Absolutely. He played the defensive line in high school in Dallas. In 2003 with the Buffalo Bills, Williams saw action as a defensive tackle in a game against the New England Patriots. He played in goal-line situations and helped preserve a 31-0 shutout.
---
Question: What happened to the Fan Mailbag?
Gary: The fan mailbag went on hiatus for training camp. Now that camp is over, I have more time each week to answer fan questions. During the season, Tuesday seems to be a more logical day for me to publish the fan mailbag on Redskins.com, so look for it on that day. As always, I appreciate the feedback--and the questions.