Wondering about a player's status? Trying to recall a past game? Want some insight on the Redskins? Redskins.com's Gary Fitzgerald opens up the mailbag on Friday and answers fan questions.
Question: Do you think the Redskins will address punt returner this offseason? Maybe in the later rounds of the draft we could find a Devin Hester or Darren Sproles-type player.
Gary: Antwaan Randle El averaged 6.5 yards per punt return last year and 6.1 yards per punt return in 2007. His punt returns numbers have dipped as he has taken more reps at wide receiver. Vinny Cerrato addressed the punt return situation in an interview with Rick 'Doc' Walker on ESPN 980 recently. "We need to improve," Cerrato said. He added that Randle El would "definitely have an opportunity" at punt returner and Santana Moss would serve as a punt returner in special situations. Cerrato also mentioned newcomers Dominique Dorsey and Anthony Alridge as possibilities. In fact, he referred to both of them as Darren Sproles-type players. Both were signed to the club last January. Dorsey may be only 5-7, but he showed lightning fast speed as a kick returner in the Canadian Football League the last two years.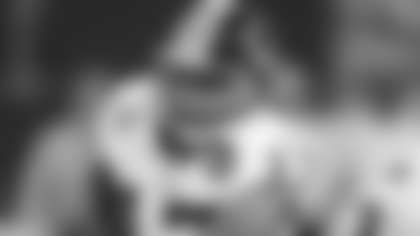 Question: Please tell me that the rumors are untrue. Jason Campbell was beginning to come into his own at the end of the season. He almost willed his way toward a win in San Francisco by himself. Jason has character. Jay Cutler's character is questionable. Coaches need to open up the playbook and let Jason play.
Gary: Well, I heard (and read) the Cutler rumors and reports like everyone else this week. On Friday, the Redskins released a statement acknowledging team officials contacted Denver about Jay Cutler. As everyone knows now, the Broncos traded Cutler to the Bears. As for Campbell, I'm glad you mentioned the San Francisco game. I thought his performance late in the fourth quarter of that game showed real leadership and playmaking skills. Remember in that Week 17 contest he led the offense downfield for a game-tying touchdown before the 49ers scored on a late field goal to win 27-24. You're right that Campbell has shown exemplary character as a Redskin. I won't comment on Cutler's character.
Question: Could you see the Redskins trading up to take defensive end Brian Orakpo or linebacker Aaron Curry?
Gary: Orakpo is considered the top defensive end in the draft and Curry is regarded as the top linebacker. They are expected to be among the top 5-8 players selected in the draft. Orakpo could be a Redskins target should he start to fall on draft day. Trading up from No. 13, where the Redskins pick, would require the team to give up draft picks this year and probably next year. Ultimately, the price tag to move up to acquire either of those two players could be too high.
Question: Gary, I saw your answer last week regarding punter Dirk Johnson. I seem to remember Johnson from Week 3 last year. The Redskins got the victory over the Cardinals that day, but he kept us pinned down with poor field position all game. I also seem to remember some great hang times. Is this impression correct?
Gary: Here are the stats: In that game, Johnson had four punts for a 41.8-yard average and a 30.3 net. Only one of his punts was returned, for six yards, by Antwaan Randle El. Johnson had two touchbacks and one punt placed inside the 20, forcing the Redskins' offense to drive long distance each time. They scored no points following his punts. Looks like it was an all-around solid game by Johnson--although if his two touchbacks landed inside the 20 instead, it certainly would have made things harder for the Redskins.
Question: Why are the Redskins not trying to sign someone like Derrick Brooks? With the experience he has at weak-side linebacker, he is better than any linebacker we have other than London Fletcher.
Gary: Mr. Derrick Brooks turns 36 years old this month and while he has started 16 games each of the last 13 years, he has a lot of mileage on him. The Redskins have Rocky McIntosh as their starter at weak-side linebacker and while not flashy, he has been second behind Fletcher in tackles each of the last two years. McIntosh is entering his fourth NFL season. If McIntosh stays healthy in 2009, he could be a candidate for a breakout year.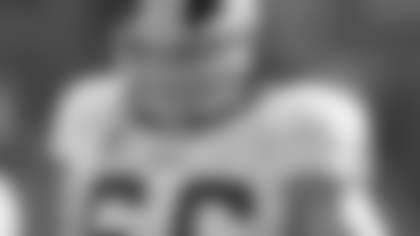 Question: Why haven't the Redskins re-signed Pete Kendall? If not to start, he could provide great depth to the offensive line. I personally think he has been the most consistent of all the linemen since he joined the Redskins.
Gary: Derrick Dockery has returned to take over Kendall's left guard spot this year. Kendall is an unrestricted free agent this offseason, and Jim Zorn said the Redskins would welcome him back for depth. However, it appears Kendall is exploring his options in free agency and is holding out hope for a starting job to open up with another NFL team. If he can get one, great for him. I agree he was a solid left guard for the Redskins the last two years.
Question: Why weren't the two Redskins rookie wide receivers as productive as a lot of other wide receivers taken in last year's draft?
Gary: It comes down to development and opportunity. Devin Thomas and Malcolm Kelly were slowed by injuries in training camp last year and lost valuable reps with Jason Campbell. Then Kelly had arthroscopic knee surgery and he was sidelined off and on through the entire season as he rehabbed the injury. Other wide receivers, like Philadelphia's DeSean Jackson and Denver's Eddie Royal, had the opportunity to get playing time and eventually start for their respective teams. This offseason, Thomas has been a regular participant in off-season workouts--he was at Redskins Park on Friday--and is working on the field with Jason Campbell. Kelly had another knee scope this offseason. He is expected to be on the field for the off-season mini-camp and OTAs.