Wondering about a player's status? Trying to recall a past game? Want some insight on the Redskins? Redskins.com's Gary Fitzgerald opens up the mailbag on Tuesday and answers fan questions.
Question: Will the Redskins run a 3-4 or 4-3 defense next season? Will a 3-4 mesh with the current defensive roster?
Gary: It seems everyone is jumping to the conclusion that the Redskins are switching to a 3-4 this offseason, but for now defensive coordinator Jim Haslett has only said (in an interview with The Washington Post) that the defense could have success running either a 4-3 or 3-4 alignment. Haslett and the coaches are still evaluating the current defensive roster, potential free agents and the 2010 rookie crop, so it's too soon to say what direction they will go. If they opt for the 3-4--and that's still a big if at this point--then Haslett has some pieces that could fit, particularly Brian Orakpo who could play outside linebacker. Albert Haynesworth would have to transition to defensive end and Andre Carter would have to drop back to outside linebacker, something he has done before. London Fletcher would have to share space in the middle. And new linebackers coach Lou Spanos helped guide the Pittsburgh Steelers' linebackers in their 3-4 defense the last 15 years. Switching to 3-4 would be a significant change in defensive mindset for the team. To the best of my knowledge, the Redskins have never run a 3-4 as their base defense.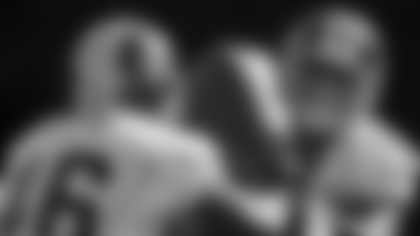 ---
Question: Is head coach Mike Shanahan going to move training camp away from Redskins Park in Ashburn, Va.? If so, what is the chance camp is held in Carlisle, Pa.?
Gary: General manager Bruce Allen and Coach Shanahan have not yet decided where training camp will be held in 2010. If they decide to move camp away from Redskins Park, then I'm sure Carlisle will be in the mix for potential sites. Here is what Shanahan said his introductory press conference on Jan. 6: "I've done it both ways. I've had more success going outside because the Super Bowls that I've gone to, the championship teams I've been with, most of the time we went out to camp. In Denver, for a number of years, we were at the facility. I kind of enjoy going away if you can get the right environment. You've got to have the right fields, right facility and right meeting rooms, if that's possible. I would like to go to a camp, but I'm not sure it's possible. We'll look into it and do the best thing for the Redskins."
---
Question: Do you think the Redskins might draft offense tackle Russell Okung from Oklahoma State with the fourth pick in the draft? It would fill a huge hole.
Gary: Okung is widely regarded as the top offensive tackle in the draft and he can play both left and right tackle. He has drawn comparisons to New York Jets left tackle D'Brickashaw Ferguson, the fourth overall pick in the 2006 draft. If Okung is available when the Redskins pick at No. 4, then it would be a prudent selection--offensive line is certainly a priority this offseason. Team officials must weigh whether they can bypass Okung to select another position at No. 4.
---
Question: Why is it that every time someone writes you a question on Colt Brennan, you write, 'Here's another obligatory question on Colt Brennan'? You cut down Colt's play in preseason when he marched downfield nearly every time. His first year's preseason play was outstanding--he played better than Jason Campbell ever did in preseason. What do you have against Colt Brennan? You don't think he has the talent to win more than four games and average just two touchdowns per game? Come on!
Gary: Well, my response is primarily directed at the volume of Colt Brennan questions that come in to the Fan Mailbag. Last season, I received more Brennan questions than anyone else on the roster, and he was on injured reserve. Come on! As for my thoughts on Brennan, I have maintained he is a work in progress as an NFL quarterback. I think he would say the same thing at this point of his career. Brennan has had some positive and negative plays in preseason, his only NFL action to this point. Last year, Brennan struggled a bit, completing 23-of-43 passes for 249 yards, one touchdown and three interceptions. In 2008, he was impressive, completing 36-of-53 passes for 411 yards, three touchdowns and no interceptions. The previous coaching staff tweaked his mechanics the last two years, which may have set back his development but could help him long-term. We'll see what the new coaches think of Brennan in the months ahead.
---
Question: If the Redskins do not keep Jason Campbell, would the Redskins bring back Sage Rosenfels? He has experience with Kyle Shanahan's offense [in Houston] and performed well when Matt Schaub was hurt.
Gary: First let me say that I tend to avoid questions about players under contract with other teams, but I'll answer this because I find it intriguing. It's my understanding that Rosenfels is under contract with the Minnesota Vikings next season, so to acquire Rosenfels, the Redskins would have to trade for him. It's true that new coaches like to bring in players they're familiar with, and Rosenfels played well for Kyle Shanahan in Houston. I doubt the Vikings would part with Rosenfels, given the uncertainty at quarterback with Brett Favre. At the very least, this is something to keep an eye on as the offseason unfolds. Rosenfels, of course, was a Redskins fourth-round draft pick in 2001.
---
Question: Hey Gary, if the Redskins don't bring back Jason Campbell, do you think it's a possibility to name Todd Collins as the starting quarterback?
Gary: Very unlikely. Collins is 38 years old and is a backup at this point of his career. He has started four games in the last 12 years.