Each week during the 2014 season, Redskins.com's Stephen Czarda will highlight ONE key component to each week's matchup, brought to you by FedEx One Rate. This week's "One To Watch" is the matchup between the Redskins offensive lines and the Vikings' pass-rush, which is tied for second in the NFL in sacks.

The Washington Redskins must be ready for the pressure the Minnesota Vikings' defense applies on game days.
Heading into Sunday's game, the Vikings have recorded 25 sacks this season – tied for second-most in the NFL with the Jacksonville Jaguars.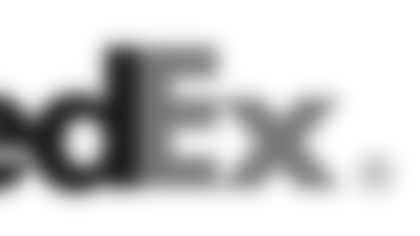 Leading the way for Minnesota's pass-rush is defensive end Everson Griffen.
Griffen – in his first season as a full-time starter – has already tied his career-high in sacks with eight.
In the last four weeks, the USC product has accumulated six sacks, including three against the Buffalo Bills in Week 7, earning NFC Defensive Player of the Month honors in the process.
Defensive tackle Tom Johnson has also been racking up the sacks this season.
The four-year veteran has five sacks in 2014, and has recorded at least one in each of the last three games.
The Redskins, meanwhile, must find a way to contain all of the Vikings' lethal pass rushers.
During Washington's two-game winning streak, they've given up six sacks, but have given quarterbacks Kirk Cousins and Colt McCoy time in the pocket during clutch moments.
According to head coach Jay Gruden, quarterback Robert Griffin III "should be the starter" this Sunday.