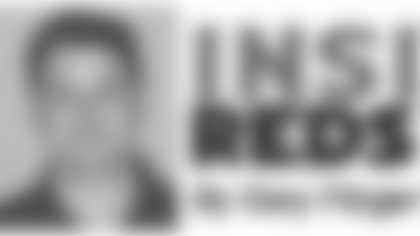 Redskins.com counts down to the start of Redskins Training Camp. Here are five position battles to keep an eye on as training camp unfolds:
-- RIGHT TACKLE
All eyes will be on the right tackle position during training camp.
The frontrunner is third-year lineman Stephon Heyer, who has worked to develop his skills the last three years.
Heyer, who won the right tackle job last year but then lost it after suffering a shoulder injury, needs to show more consistency with his fundamentals, team officials say.
Veterans Mike Williams and Jeremy Bridges are also in the mix for the starting job.
Williams continues to be a fascinating storyline this offseason. When he signed with the Redskins, he was in excess of 410 pounds. After a rigorous three months, he was listed at 342 pounds.
Williams hasn't played in the NFL since 2005, so he has to show coaches that he can still be effective in pass protection.
He has shown confidence and determination, though, and as a 2002 first-round draft pick of the Buffalo Bills, he also clearly has talent.
Bridges signed with the Redskins in May. He played mostly right tackle from 2006-8 with the Carolina Panthers.
Bridges has also played both left and right guard in his career, so his versatility gives him an advantage in earning a roster spot.
-- KICK RETURNER / 3rd RUNNING BACK
Every year, it seems the Redskins want to bring in speedier options to replace Rock Cartwright. And every year, Cartwright fends them off and wins the kick return and third running back jobs again.
He may not be the fastest of returners, but he is adept at following blockers and identifying holes.
In eight NFL seasons, Cartwright has established himself as one of the top kick returners in Redskins history. He is second all-time in club history in kickoff returns (183) and kickoff return yards (4,464), trailing only Brian Mitchell.
Last year, Cartwright averaged 25.6 yards per kickoff return, ranked sixth in the NFL and fourth in the NFC.
His primary competitors this year are Anthony Alridge and Dominique Dorsey.
Alridge has blazing speed and appears to have completely recovered from a knee injury that sidelined him last year. He logged 4,438 all-purpose yards in four years at Baylor, including 74 receptions for 997 yards and nine touchdowns.
Dorsey comes to the Redskins after starring in the CFL for the last four years. He was the league's most outstanding special teams player in 2007 and 2008.
Marcus Mason is also in the mix. Last year, he led the NFL in preseason rushing yards before joining practice squads in Baltimore and the New York Jets. He also has experience as a kick returner.
-- BACKUP QUARTERBACK
Todd Collins enters his 15th training camp as the primary backup to Jason Campbell, with youngsters Colt Brennan and Chase Daniel at his heels.
Collins did not see any action in the 2008 regular season. In preseason, he appeared to be tentative as he adjusted to Jim Zorn's offense. Now that he is in his second year in the system, he is expected to show progress.
If Collins falters, Brennan could be given a shot as the first backup off the bench.
Brennan provided some preseason excitement last year, completing 36-of-53 passes for 411 yards, three touchdowns and no interceptions. His QB rating of 109.9 led the offense.
Brennan, a sixth-round draft pick in 2008, continues to be a work in progress in terms of refining his throwing motion. Jim Zorn emphasizes a strong, high release instead of the sidearm release he was accustomed to at the University of Hawaii.
Daniel, an undrafted rookie pickup, is also working on his mechanics as he adjusts to the NFL from the University of Missouri.
The Redskins could consider pursuing a veteran free agent quarterback, depending on how Collins and Brennan perform in preseason. Remember, team officials visited with Byron Leftwich last offseason, so adding a veteran has been discussed in the past.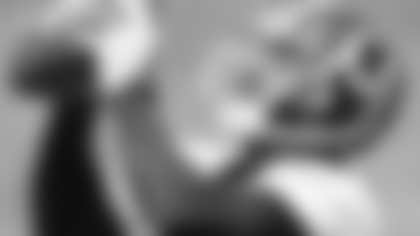 -- FIFTH WIDE RECEIVER
First things first: Santana Moss, Antwaan Randle El, Devin Thomas and Malcolm Kelly are assured of roster spots.
Beyond those four, the competition for the fifth--and possibly sixth--wide receiver appears to be wide open.
Roydell Williams, a fourth-year veteran, is the most experienced of the group.
Formerly with the Tennessee Titans, Williams has 84 career catches for 1,139 yards and six touchdowns, but he has not played since suffering an ankle injury in January 2008. Williams has never played in a West Coast offense before, so he has a learning curve.
After Williams, there is plenty of youth.
Rookie seventh-round draft pick Marko Mitchell flashed good speed during off-season work, but he also must adjust to the West Coast offense.
Marques Hagans was on the Redskins' practice squad last December and has nine career receptions for 108 yards in stints with the St. Louis Rams and Kansas City Chiefs.
Trent Shelton, a first-year receiver, has experience in the West Coast offense from serving on the practice squad in Seattle last year.
Undrafted rookie Keith Eloi impressed during mini-camp--not to mention in a YouTube video in which he leaped onto a truck--with his athleticism. Since he played at a Division II college, Eloi faces a big adjustment to the NFL. He could be a practice squad candidate.
-- PLACE KICKER
Shaun Suisham has had an up-and-down tenure with the Redskins.
He kicked two game-winning field goals in 2007 and kicked four clutch field goals in a 2008 win at Dallas. He also missed 10 field goals last year.
Which Suisham will show up in 2009?
The Redskins aren't taking any chances. They brought in Dave Rayner to provide competition in training camp.
Suisham struggled late in the season last year working with Ryan Plackemeier as his holder. Now he has veteran Hunter Smith as his holder and it's hoped that the two develop a strong rapport.
Rayner is a fourth-year kicker who has had stints with five NFL teams. He has not found a home, though.
His best season was in 2006 with the Green Bay Packers, where he converted 26-of-35 field goals and 31-of-32 extra points.