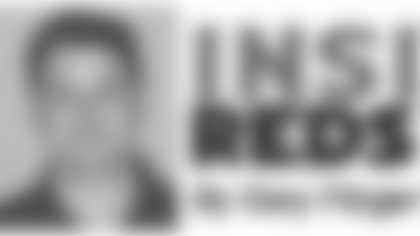 Redskins.com counts down to the start of Redskins Training Camp in Loudoun County, Va. Here are five rookies to keep an eye on as training camp unfolds:
-- BRIAN ORAKPO, LB/DE
Will Orakpo line up at defensive end? Or will he play along-side the linebackers?
The answer when training camp starts on July 30: both.
Orakpo, a defensive end at the University of Texas, played linebacker during the Redskins' off-season work. The 6-4, 260-pounder is expected to see action at both linebacker and defensive end during training camp.
That could be how the Redskins choose to use the first-round draft pick (No. 13 overall) in the regular season.
Head coach Jim Zorn has suggested a scenario in which Orakpo plays linebacker on running downs and defensive end on passing downs.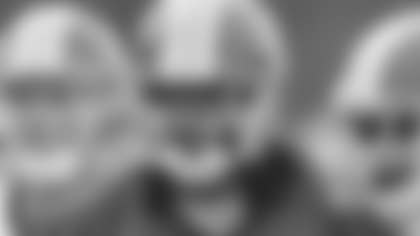 In any event, Orakpo offers the Redskins a versatile athlete and a pass-rushing threat. He posted 11.5 sacks as a senior and 23 sacks in four years with the Longhorns.
-- KEVIN BARNES, CB
It's usually hard for rookie cornerbacks to earn playing time in Greg Blache's defense. Maryland's Barnes could be an exception.
In college, Barnes was regarded as a physical, hard-hitting corner. Redskins coaches like their cornerbacks to play physical so they can help support the run.
"In this league, you have to be able to attack receivers and be able to tackle running backs coming off the edge," head coach Jim Zorn said. "[Barnes] is not afraid to make a tackle.
"He can come up and pack a wallop when he gets there, especially on receivers."
If Barnes can pick up the coverage schemes quickly, then he could challenge for a nickel or dime cornerback job behind starters DeAngelo Hall and Carlos Rogers.
Barnes is 6-1 and 188 pounds and hails from Glen Burnie, Md.
-- MARKO MITCHELL, WR
Mitchell, a seventh-round draft pick by the Redskins last April, could emerge as a fan favorite during training camp.
Why? He could provide plenty of thrills as he runs the deep routes.
That's something he did frequently at the University of Nevada, as evidenced by his 18.1 yards-per-catch average the last three years.
Mitchell faces a learning curve with the Redskins, though. The 6-4, 218-pounder must adjust to running shorter routes as part of the West Coast offense.
"The new techniques we are teaching him--you can see him thinking them through," Jim Zorn said. "He will get more comfortable as we go along."
With a strong preseason, Mitchell could be in contention to be the fifth or sixth wide receiver on the roster.
-- EDWIN WILLIAMS, C
One undrafted rookie with a real shot at earning a roster spot? Could be Williams, the Washington, D.C., native and University of Maryland product.
Williams could compete with third-year lineman Will Montgomery to be the backup center to Casey Rabach. Williams started three years at center for the Terrapins.
During mini-camp and OTAs, Williams worked on adjusting his blocking technique under Joe Bugel.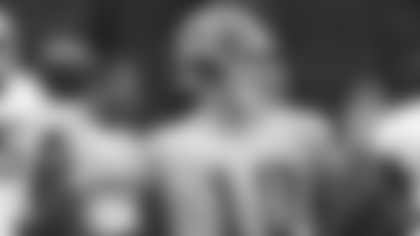 "I'm just trying to be more aggressive as far as blocking the down man and using the technique that they teach," Williams said. "It's very aggressive and you have to use your hips, something I never did when I was in college."
He hopes his effort and enthusiasm pushes him over the top.
"That's what it is when you get to this level," he said. "Everybody is talented, everybody has the necessary tools, so it's all about effort. I just try to use my enthusiasm to try to be a cut above everybody else, try to execute with the best technique in the best position I can."
-- CHASE DANIEL, QB
Any time a Redskins quarterback takes the field, whether it's training camp or game, he is sure to draw plenty of attention.
Daniel, an undrafted rookie, is fourth on the quarterback depth chart behind starter Jason Campbell and backups Todd Collins and Colt Brennan. But Daniel has already caught the eye of curious Redskins fans.
At Missouri, Daniel was a prolific passer. He completed more than 68 percent of his passes, threw for more than 12,500 yards and tossed 101 touchdowns in four seasons.
Daniel's learning curve includes adjusting his footwork and playing more compact to better maintain mechanics when he throws the ball.
Daniel, 6-0 and 225 pounds, could compete to become the third quarterback on the roster.
"I know I can play in this league," he said. "It's just about working hard, learning the system and paying your dues as a rookie."