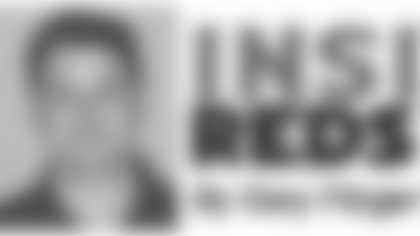 Redskins.com counts down to the start of Redskins Training Camp. Here are five veterans to keep an eye on as training camp unfolds:
Albert Haynesworth, DT
The 6-6, 350-pound defensive tackle is already an imposing presence on the practice fields. When Sundays arrive, Haynesworth is expected to have an even bigger impact on the Redskins' defensive line.
As he bull-rushes offensive linemen, he is sure to draw double and triple teams, opening up lanes for Andre Carter, Phillip Daniels and the linebackers.
Early in training camp, Haynesworth could see limited action, though.
Haynesworth has played in an average of 13 games per season, and only once has he played all 16 games in a season. That was 2002, his rookie year when he started just three contests. In his career, he has battled elbow, knee and hamstring injuries.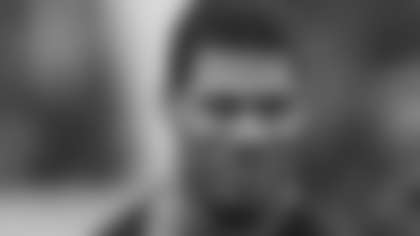 Since Haynesworth is such a physical presence, coaches will want to keep him fresh for the regular season.
Given his size and stature, not to mention the lucrative free agent contract that he signed last March, Haynesworth is certain to be a prominent figure on the Redskins Park practice fields.
LaRon Landry, S
Interesting offseason for Landry.
He missed most of off-season work due to what he called "personal reasons." He stayed in shape on his own, working out in Louisiana and Arizona. He arrived for the last day of OTAs, intercepted a pass, and then departed for a five-week break with the rest of his Redskins teammates.
First things first: Landry said he would "most definitely" show up on time for the start of training camp.
Landry, the Redskins' first-round draft pick in 2007, has quietly established himself as an up-and-coming player in the NFL.
He has started every game the last two years, plus a playoff game, while alternating at free and strong safety. He was a first alternate to the Pro Bowl last year after he logged 70 tackles, two interceptions, two forced fumbles and 11 passes defended.
Now Landry has an opportunity to reach elite status. He clearly has the physical skills and talent to be a Pro Bowl safety.
Even though Landry played mostly free safety last year, coaches want to move him closer to the line of scrimmage so that he can blitz quarterbacks more--or at least give the impression that he could blitz. The goal, of course, is to have Landry produce more game-changing plays.
Jason Campbell, QB
He is the starting quarterback, so all eyes are sure to be on Campbell as he embarks on his fifth NFL season.
It is regarded as a pivotal year for Campbell with the burgundy and gold.
It's no secret that Redskins officials considered trading for Jay Cutler and drafting Mark Sanchez in the offseason. Campbell responded to the adversity by staying focused on his game and staying committed to his teammates.
He's a Redskin, and he feels he has something to prove.
Campbell is in his second year in Jim Zorn's offense and by all accounts he seems more comfortable and decisive.
The breadth of his knowledge of the plays has expanded as well. The offense has implemented more than 130 pass plays this offseason, an increase by more than 80 from what had been installed last year.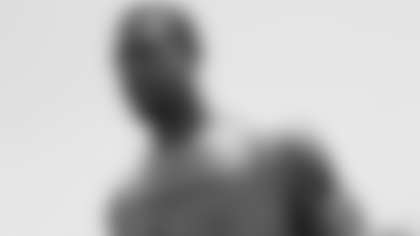 It all comes together for Campbell at training camp.
Devin Thomas, WR
For Jason Campbell and the Redskins' offense to take the next step, there needs to be another threat in the passing game.
Santana Moss and Chris Cooley are elite-level receivers, but too often defenses scheme against them. Antwaan Randle El has proven to be a solid complementary receiver, catching 50 passes the last two years.
Even though Thomas had limited playing time last season and caught just 15 passes for 120 yards, he could be in the best position to emerge as another viable receiving option.
Thomas spent considerable time on the practice fields this offseason refining his route-running with Campbell.
"Devin is getting a better understanding of the game," Campbell said. "The more he can understand, the more he can help us. He's an explosive guy. He's a big play guy. The thing we want to do is encourage him."
Perhaps the biggest key for Thomas in training camp is staying healthy.
He had a hamstring injury last preseason and it slowed his growth in the offense. During mini-camp, he tweaked his hamstring again and missed some practice time.
Stephon Heyer, RT
When the Redskins released Jon Jansen on May 29, it signaled a new era at right tackle. It's hoped that Heyer, who the team has developed the last two years, is ready for a full-time job at the position.
Heyer actually won the job last year, but he suffered a shoulder injury midseason and Jansen was able to re-claim his job.
With Jansen out of the picture, Heyer faces competition from veterans Mike Williams and Jeremy Bridges. Williams, who has not played in the NFL since 2005, has been an intriguing storyline this offseason as he continues to lose weight from a frame that was 400 pounds in mid-April.
Said Heyer: "It's up to me to keep my spot and keep working. The position is mine to lose. I always have to be mindful of that."
Heyer spent time in Arizona this offseason with Chris Samuels, Derrick Dockery and Williams and he has reframed his body to better withstand the rigors of the NFL.
"What Stephon needs to do is keep working the fundamentals," executive vice president of football operations Vinny Cerrato said earlire this offseason. "He has long arms. If he just sits down, keeps his hands tight and works his fundamentals, he's hard to beat."