Jeff Bostic was undersized for his position.
At 6-2, 265 pounds, the Redskins' 14-year center lined up against many nose guards and other linemen much bigger than him.
He used that size deficiency to his advantage, relying on leverage and quickness to win battles in the trenches.
"I really liked playing guys who were a lot bigger than I was," he said. "I didn't like playing guys my size. I didn't like the 270- or 275-pound nose guards. I would have preferred a guy who was 310 or 320 because I could put my hands on them before they got out of their stance. Bigger guys just aren't as quick.
"Big is always a good commodity, but it's not the only commodity. There are other ways to skin a cat."
Bostic is one of the greatest centers in Redskins history.
He was a fixture during the franchise's glory run during the 1980s and early-1990s, taking home three Super Bowl rings, and was a charter member and anchor of the Hogs, the Redskins' smash-mouth offensive line of his era.
He played in 184 games, one of the highest all-time marks for a Redskin, and started 18 of 19 playoff games, including four Super Bowls. His 14-year career ties him with Len Hauss for the longest tenure as a pure Redskins center.
In 2002, he was named one of the 70 Greatest Redskins in honor of the franchise's 70th anniversary.
"Everybody said he was the small guy, undersized, but he played with great leverage," fellow Hog and long-time teammate Russ Grimm said. "He had good use of the hands and was a tenacious football player. He played against a lot of nose tackles 30 to 40 pounds heavier than him."
Having undergone five major operations in his career, including to both knees, Bostic said he was fortunate to have played as long as he did. He also acknowledged benefiting from breaks that opened doors for him to enter into and then rise to stardom in the NFL.
Bostic was a three-year starter on the offensive line at Clemson University, two years at center and one at guard, and earned All-Atlantic Coast Conference honors.
He went undrafted and signed as a free agent with the Eagles but was cut in training camp, deflating his ambitions to play pro football. His father urged him to persevere.
"My dad really kind of begged me," Bostic said. "He said, 'You ought to go through Washington. They had a lot of interest in you before the draft.' I kind of blew it off. He said, 'You don't have anything else to do. You're going to come from (the Eagles' camp in) West Chester, Pennsylvania, through Washington to get to North Carolina.'
"I called their personnel guy at the time, Mike Allman, and worked out for them, did some drills, running and snapping. That's when I learned that they had problems with their deep snapper, Ted Fritsch. Allman said, 'If we have a problem the last preseason game, we're going to call you.'"
As fate would have it, Fritsch sent two snaps sailing over the punter's head in an 11-6 loss to Tampa Bay on Aug. 29, 1980.
"Sure enough, the next day, they called," Bostic said.
Bostic played the entire 1980 season without any bad snaps and was solid on kick coverage units. Then, during training camp in the summer of 1981, he rose on the depth chart at center, challenging first-teamers Bob Kuziel and Dan Peiffer, and offensive line coach Joe Bugel tapped him to start.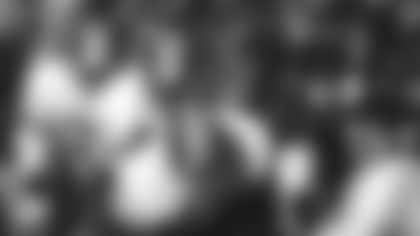 According to Bostic, his transition to starter was largely a product of the firing of head coach Jack Pardee after the 1980 season and the arrival of Pardee's successor, Joe Gibbs.
Said Bostic: "Pardee was a coach who loved veteran players. I needed an opportunity to show what I could do, and I'm not sure that would have happened. Gibbs came in and started everybody on a level ground."
Bostic started the next 56 games. In 1983, he made the Pro Bowl for a Redskin squad that finished third in the NFL in rushing offense (164.1 yards per game). He also protected quarterback Joe Theismann, the league MVP that year.
But his starting streak came to an end on Oct. 26, 1984, when he tore three ligaments in his right knee in a 26-24 loss on the road to the St. Louis Cardinals, for whom his brother, Joe, played guard at the time.
"It was kind of ironic," Jeff Bostic said. "It was against my brother's team, it was on my mother's birthday, my mom and dad were at the game. It was the only game my wife went to on the road. It was a bad day."
The injury nearly forced Bostic to retire prematurely, but he rehabilitated himself after surgery and returned to play in the last 10 games of the 1985 season, starting six.
He looked like his old self by the season finale, knocking defenders off the ball as George Rogers rushed for a team-record 206 yards. He won the Ed Block Courage Award as the team's comeback player of the year.
Bostic was a starter for virtually the rest of his career, including all 16 games in 1993, his 14th and final season.
Shortly after, he underwent surgery on his right knee and was advised by a doctor to call it quits. He retired on March 10, 1994, as the last Hog to see playing time.
Bostic's Hog heritage lives on -- his house features a "Hog Memorial" with all kinds of pig-related ornaments. They include a coconut painted in Redskin colors with a pig's face, and a pig riding the back of a dolphin, a reference to the Redskins' win over Miami in Super Bowl XVII.
---
Michael Richman is the author of The Redskins Encyclopedia, a 432-page book that spans the 75-year history of the storied franchise. His web site is **www.redskinshistorian.com*.*