It was the opening day of training camp in July 1981 at Dickinson College in Carlisle, Pennsylvania, when first-year head coach Joe Gibbs looked at another new arrival, 6-7, 300-pound Joe Jacoby, and automatically mistook him for a defensive lineman.
Offensive line coach Joe Bugel had helped recruit Jacoby, an undrafted rookie free agent out of Louisville.
"I must have spent 20 minutes telling him about the great chance he had to make the team as a defensive tackle," Gibbs said. "He never said a word to me, never corrected me. We already had so many offensive line prospects. I walked out of my office and yelled for Joe Bugel.
"I said, 'For cripes sake, Joe, why do we need another offensive lineman? You've got 18 of them already. We can't coach that many. If we've signed him, can we get out of it?'"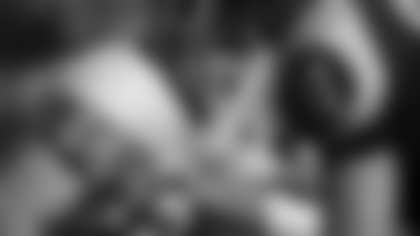 It's a good thing Washington did not give up on Jacoby. He developed into one of the top offensive linemen in team history.
He played every position but center during his 13-year career (1981-93) in Washington, but left tackle is where he made the greatest impact.
He was the premiere NFL player at that position during the 1980s, earning four straight trips to the Pro Bowl (1983-86). He played in 170 games, one of the top marks in team history, and started 146.
Jacoby has been nominated for entry into the Pro Football Hall of Fame several times and was named one of the 70 Greatest players in 2002 to honor the franchise's 70-year anniversary.
He will likely be best remembered as a key member of "The Hogs," Washington's famed offensive line of the Gibbs era that was instrumental in the franchise's four trips to the Super Bowl, three of which resulted in NFL championships.
"Jake was one of the best things that ever happened to us," said Gibbs, who coached Jacoby for 12 of his 13 seasons. "Shows you what I know about a prospect."
Jacoby said it was an honor playing for Washington during their years of dominance in the 1980s and early '90s.
"It was a very special group, a very special time," he said. "When you look back on it, it was so special because you see the way things have gone with Washington since those years. The players and coaches that went through there -- we may not see each other on a day-to-day basis anymore, but when we do get together we re-live some of the great times we had when we were playing."
Jacoby embodied mental toughness as a player. Case in point: he refused to give up on himself despite going undrafted in 1981 after a successful college career at Louisville, where the left tackle co-captained the Cardinals as a senior and led them to the Independence Bowl.
Washington general manager Bobby Beathard and Bugel both gave Jacoby a tryout and, impressed by the player no other team wanted, signed him as a free agent.
After convincing the coaching staff of his natural talents at left tackle, he assumed the starting spot at that position midway through the 1981 season.
According to Jacoby, Beathard just had an uncanny knack for finding those "diamond in the rough" players who dotted Washington's roster during the Gibbs era.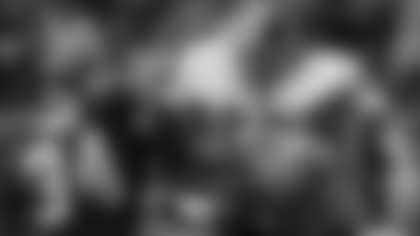 "Certain scouts and people who go out looking at talent just have a certain knack," Jacoby said. "It doesn't mean [Beathard] was always right. But he was more right than wrong in finding talent. He would go to obscure places and look for players and find them."
Jacoby also had strong praise for Bugel, calling him a great motivator and an expert at teaching techniques to offensive linemen.
Bugel also had an imagination that enabled him to coin the team "Hogs," which he used largely to create a camaraderie and identity on an offensive line with a blue collar, hard-nosed image.
The nickname was conceived before the 1982 season, when the line consisted of Jacoby, left guard Russ Grimm, center Jeff Bostic, right guard Mark May, right tackle George Starke and tight ends Don Warren and Rick 'Doc' Walker.
"Bugel wanted to keep us all together, keep that sort of college atmosphere," Jacoby said. "We had to wear a 'Hogs' tee-shirt one day a week, and we were fined if we didn't wear it. The money went into a pool for a party at the end of the year.
"That's how he built camaraderie among us on the line. His comment was, 'For the next six months, you two [on the left side of the line] are married. Know each other better than you would your wife.'
"That's how he related to the players. We performed great as a team because we knew each other so well."
"The Hogs" became a household term in the Washington area, as Washington romped through the league for the next decade.
Jacoby, meanwhile, used his mammoth size to establish himself as arguably the best run blocker of the 1980s, as he battled such defensive stars as Giants linebacker Lawrence Taylor, Cowboys linemen Randy White, Harvey Martin and Jim Jeffcoat and Eagles linemen Clyde Simmons and Reggie White.
Jacoby helped open holes for 240-pound John Riggins, the most prolific runner in Washington history.
Jacoby was also the first offensive tackle not to take a three-point stance in obvious passing situations, an innovation criticized by many before it became standard practice.
Throughout his career, Jacoby was able to overcome injuries to the elbows, hips, neck, hands and knees. But midway through the 1993 season, an undetermined number of bulging disks in his back sidelined him for good.
He officially retired in July 1994 to own a car dealership in Warrenton, Va.
"To say I coached Joe Jacoby is one of the thrills of my coaching career," said former Washington offensive line coach Jim Hanifan. "Everyone can see the size and strength that made him a great football player, but what I'll remember most about Jake is a heart that is as big as the man himself. Few players every played the game the way Joe Jacoby played it."