The Redskins and Cincinnati Bengals have shared few connections over the years, but one of the more notable players to play for both franchises was Lemar Parrish, one of the NFL's top cornerbacks in the 1970s and '80s.
Parrish, a preliminary nominee for the Pro Football Hall of Fame in 2004, enjoyed an outstanding 13-year NFL career, playing for the Bengals (1970-77), Redskins (1978-81) and Bills (1982).
Of those 13 years, the cornerback out of Lincoln University was named to the Pro Bowl a total of eight times. He led the Redskins in interceptions in both 1979 and 1980, his nine picks in 1979 representing the fifth-best, single-season total in Redskins history.
Parrish intercepted 21 passes in four seasons with the Redskins and was named to two Pro Bowls. He started 51 games in his four years in Washington.
In addition, Parrish's six straight games with an interception, during the 1978 and 1979 seasons, is the second-longest streak in franchise history. Parrish also tied an NFL record on Dec. 17, 1972, when he returned two interceptions for touchdowns for the Bengals against the Oilers.
A Florida native, Parrish made a big enough splash at Lincoln from 1966-69 to be drafted by Cincinnati in the seventh round of the 1970 NFL Draft. He was the 163rd overall selection.
In his rookie season, Parrish had five interceptions, averaged 30.1 yards per kickoff return and returned both a punt and a kickoff for touchdowns. He was named to his first Pro Bowl as the team's lone representative.
Parrish followed that season up with a 1971 campaign in which he picked off seven passes and made another Pro Bowl.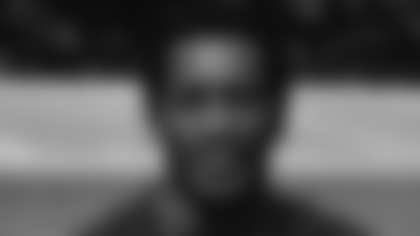 In June of 1978, Bobby Beathard--the general manager of the Redskins at the time--went looking for a replacement for the retired Pat Fischer.
The Redskins gave up their No. 1 draft choice in 1979 to the Bengals. They added Parrish and defensive end Coy Bacon.
"It's a big step for us, getting a couple of guys who have played that well," Redskins head coach Jack Pardee said at the time. "We were looking for players who could help us right away."
After a stellar four years in Washington, the Redskins eventually traded Parrish to the Buffalo Bills, where he spent his final season of 1982.
Although his stay was brief with the Redskins, it certainly was fruitful.