PASADENA, Calif. -- Ten years had elapsed since the last and only Redskins' Super Bowl appearance.
Ten years. In that span, George Allen had been relieved of command and so had Jack Pardee, one of his favored players. A new young general manager named Bobby Beathard, who loved to surf, had brought in a bright mind from the West Coast to coach the Redskins. Joe Gibbs' ascent was only beginning.
In his first season, Gibbs suffered through an 0-5 start and panicked. He thought owner Jack Kent Cooke might fire him. Instead Cooke urged him and Beathard to stick with what they knew and make it work.
Year two, 1982, brought the NFL players strike and a shutdown that shortened the season to nine games. The Redskins went 8-1, with a 24-10 loss to the Dallas Cowboys the only blemish.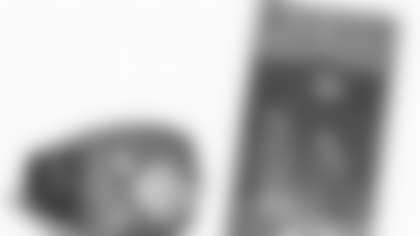 They would avenge that in the expanded playoffs the NFL employed that season, whipping the Boys of Cow 31-17 for the NFC championship and the right to go to Pasadena's Rose Bowl to play the Miami Dolphins in Super Bowl XVII.
The Redskins won their first title since 1942 on Jan. 30, 1983, squishing the Fish 27-17.
John Riggins carried the ball 38 times for a record 166 yards, including a 43-yard burst around the left side for the touchdown that gave the Redskins their first lead of the day.
That play -- 70 chip -- and that player, Riggo a/k/a The Diesel – remain hallowed and iconic for this franchise.
Riggins, the Super Bowl MVP, rushed for more than 100 yards in each of the Redskins' four playoff games. The victory gave the NFC back-to-back Super Bowl triumphs for the first time since the Green Bay Packers won the first two. The Redskins rushed for a Super Bowl record 276 yards against the Dolphins.
The Redskins trailed 17-10 at halftime, victimized by David Woodley's 28-yard scoring pass to Jimmy Cefalo and Fulton Walker's 98-yard kickoff return for a touchdown.
Riggins' run gave the Redskins a 20-17 lead and Joe Theismann threw a 6-yard touchdown pass to Charlie Brown with 1:55 left to put the Dolphins in the tank. Despite the potency of the offense (400 total yards), much of the game, especially the second half, belonged to the defense.
The Redskins limited Woodley and his veteran replacement, Don Strock, to four-of-14 passing for 97 yards. Strock was zero-for-three. The Dolphins finished with 176 total yards, only 34 coming in the last two quarters. The Redskins ran 78 plays to Miami's 47.