London Fletcher and Brian Orakpo are headed to Hawaii.
Both were named to the 2011 Pro Bowl on Monday, joining DeAngelo Hall as Redskins representatives at the NFL's annual all-star game.
Fletcher takes the place of Chicago Bears linebacker Brian Urlacher, who is unable to participate due to an injury.
Orakpo replaces Green Bay Packers linebacker Clay Matthews, who is playing in Super Bowl XLV.
Fletcher and Orakpo earn their second Pro Bowl trip, but first to Hawaii. They both made it to the Pro Bowl last year when the game was staged in Miami.
"I am extremely honored to play in the Pro Bowl," Fletcher said. "I am very excited to make the trip to Hawaii. I would like to thank all of my teammates, coaches, fans and everyone else who played a part in getting me here."
In 2010, Fletcher led the Redskins in tackles, with 188 (135 solo). He also amassed 2.5 sacks, one interception, three forced fumbles and set a career-high with three fumble recoveries.
Fletcher is currently tied for the longest consecutive games played streak (208) in the NFL with Tampa Bay's Ronde Barber and Indianapolis's Peyton Manning.
With 167 consecutive starts, Fletcher is currently third among all NFL players in consecutive starts behind Manning (208) and Barber (183). Fletcher has the longest consecutive starts streak among active linebackers by 71 games over Dallas's Bradie James (96).
Last season, Orakpo led the Redskins' defense with 8.5 sacks. Coupled with the 11 sacks he had in 2009, Orakpo is the first Redskin since Ken Harvey in 1996-97 to register at least eight sacks in consecutive seasons.
In addition, Orakpo totaled 78 tackles (62 solo), one forced fumble and 47 quarterback hurries. Orakpo also earned a Pro Bowl berth as a rookie last season.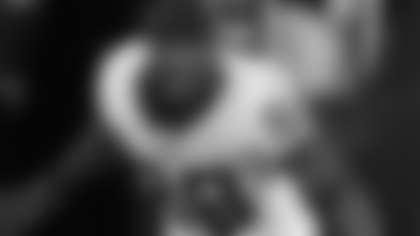 "It's great to get to go to the Pro Bowl again in just my second season in the league," Orakpo said. "I am excited about going to Hawaii, where the Pro Bowl has been for so many years. Last year was fun, but it will be special getting to play in Hawaii.
"I want to thank all my teammates and coaches for helping me get here, and I also want to thank all of the fans who voted for me."
The 2011 Pro Bowl will be played on Sunday, Jan. 30 on FOX at 7 p.m. ET. The game returns to Aloha Stadium in Honolulu, Hawaii.