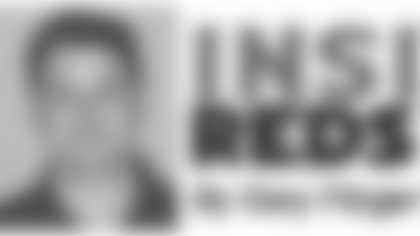 The Redskins and Pittsburgh Steelers clashed on Monday Night Football, just hours before the nation was set to vote for a new President of the United States.
The Redskins-Steelers game at FedExField, minutes away from the White House and the heart of the United States government, took on the undercurrent of an Election Eve special.
When London Fletcher raced on to the field at pre-game introductions holding the U.S. flag, it set a tone for the evening. Politics and football had merged, as only they could in Washington, D.C.
"It's unique to have two events focused on the nation's capital," head coach Jim Zorn said last week. "One is definitely more important than the other, believe me."
It's presumed that Zorn was referring to the election as the important event of the week. With the Redskins at 6-2 and the Steelers at 5-2, one could not be too sure.
"Really, I think the people in the two parties--they won't care too much about the Monday Night Football game," Zorn added.
At the very least, they tuned in to ESPN at halftime, though.
That's when the two Presidential candidates, John McCain and Barack Obama, were interviewed by ESPN host Chris Berman.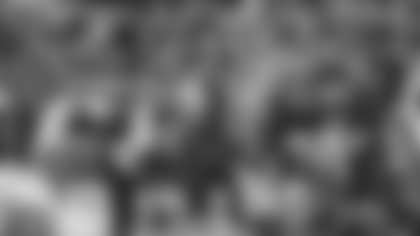 It was likely one of the last times McCain and Obama addressed the nation before the election.
Meantime, in the stands at FedExField, fans came prepared to celebrate the end of an era and the dawn of a new one in Washington, D.C.
One fan arrived wearing an Obama mask and a suit. He posted for pictures with Redskins and Steelers fans alike.
FedExField was awash with signs, many of them playing off the election.
"Vote Jim Zorn for President" read one sign held high by a fan.
Another sign: "Portis for President!"
Still another sign: "Elect Redskins to Super Bowl Champions!" That doesn't seem possible, although it's a great thought.
Even a Steelers fan got into the act: "Election Spoiler: Pittsburgh Wins Night," with the E-S-P-N's all highlighted to encourage an appearance on TV.
With the election on everyone's minds, it's only appropriate that the Redskins become a barometer of who wins the election.
Or at least for 17 of the last 18 Presidential elections.
-- When the Redskins win their final home game before the election, the incumbent party's candidate also wins.
-- When the Redskins lose their final home game before the election, the challenging party's candidate unseats the incumbent party's candidate.
This trend was broken four years ago, though, when the Redskins lost to the Green Bay Packers 28-14 at FedExField two days before the 2004 Presidential election. President George W. Bush won re-election even though the Redskins had lost.
Whatever happens on Monday night, the eyes of the nation are focused on Washington, D.C.