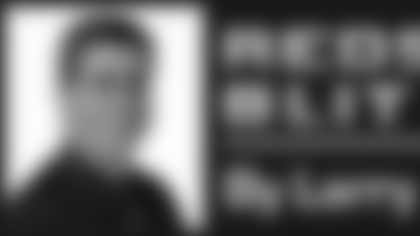 M&T Bank Stadium houses the Baltimore Ravens and 71,008 of their fans. The Washington Redskins should consider this hostile turf, but not all of them do.
Kevin Barnes, the rookie cornerback from the University of Maryland, actually has some warm and fuzzy feelings for M&T. He grew up in Glen Burnie, Md. Making his pro debut so close to home, he says, "is ironic."
"Because my first college game was there, against Navy," Barnes says.
The Redskins open the preseason Thursday night against the Ravens. This one doesn't count in the standings. That doesn't make it meaningless, however. Each team currently carries 80 players and NFL regular season rosters allow for 53. Jobs are won and lost in the preseason.
Few will long remember the outcome or score of any preseason game, much less the first one. Barnes' participation in the game against Navy in 2005 carried strong historical notes.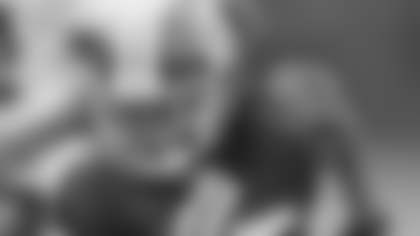 It was the first time the two in-state schools had played since 1965. In 1963, Maryland running back Jerry Fishman twice flashed an obscene gesture toward the Corps of Midshipmen in a nastily contested game.
For the next 40 years, Naval Academy athletics officials cited the Fishman finger as their reason for not reinstituting a series with the Terrapins.
Fishman, who also played linebacker and guard, was drafted late by the Baltimore Colts in 1965. A year later, he had a quick look in training camp with the Redskins. He's now a lawyer in Boca Raton, Fla.
The game that revived the series was won 23-20 by Maryland. Sam Hollenbach (briefly a Redskin later) threw an 11-yard touchdown pass to Drew Weatherly with 61 seconds left, capping an 82-yard drive.
Barnes is one of a small boatload of Terrapins dotting the Redskins roster. Look for Stephon Heyer to start at right tackle for the Redskins. Undrafted rookie center Edwin Williams and undrafted tackle Scott Burley are battling to make the team.
Barnes, a third-round pick, would have to play himself off the team, given his draft status.
He loves the idea of staying in the general vicinity of where he played high school football (Old Mill in Glen Burnie) and the college game, rather than having to move himself out of his comfort zone.
"The easy part of the transition is that I'm still at home," Barnes says. "I'm accustomed to my ways and I love the area. I don't have to find new friends. My mom is about an hour away."
Preseason play will give Barnes more of a chance to work at cornerback, where coaches like his ball skills and physique (he's 6-1, 188). The Redskins, though, are fairly deep in the secondary and Barnes knows where he will see most of his playing time when the Sept. 13 opener against the New York Giants arrives.
"My main job is going to be special teams," he acknowledges.
Williams, the 6-3, 315 rookie center, also has deep local roots. He was born in Washington, D.C., went to DeMatha High in Hyattsville, Md., and was a three-year starter for the Terps. He started 39 consecutive games.
Williams provided a lot of veteran leadership for a Maryland team that had its erratic moments before going on to win the Humanitarian Bowl in a wild 42-35 shootout with Nevada. Now he's just another rook hoping to make enough plays to catch the coaches' attention.
"I guess it's back to the bottom of the barrel," Williams says. "I had that mentality coming in. As a rookie, you don't know where to go, what to do, how to set up certain drills. I feel like I'm trying to get my technique down. I'm still kind of learning."
On Thursday night, the lessons intensify and the focus sharpens. This is live competition. This is where jobs are won and lost.
---
Larry Weisman covered professional football for USA TODAY for 25 years and now joins the Redskins Broadcast Network and Redskins.com to bring his unique viewpoint and experience to Redskins fans. Go to Redskins.com for his Redskins Blitz columns and NFL Blitz on Friday. Larry also appears on "Redskins Nation," airing nightly on Comcast SportsNet, and on ESPN 980 AM radio.