Jason Campbell saw Santana Moss running a deep route down the right sideline, but a New York Giants pass rusher was fast approaching.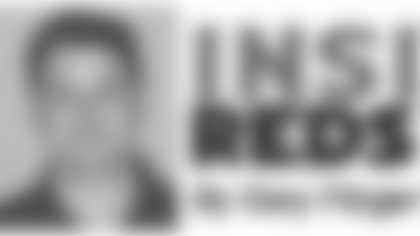 Campbell avoided the defender, taking his eyes off Moss for a moment. He finally launched the pass, but Moss was well-covered. He had to knock the ball away from cornerback Aaron Ross to force an incompletion.
On the day after the Redskins' 16-7 loss to the Giants, this play--in the third quarter--drew scrutiny from head coach Jim Zorn, Campbell and others.
It offered Zorn an example to continue Campbell's on-field education in the West Coast offense.
"Santana was on a go route, and he had the corner beat, but Jason had to avoid a pass rusher," Zorn said. "He needs to learn to avoid, re-set and throw. What he did was avoid, move around and look to see if somebody else was going to hit him.
"He did throw it up, but by that time Santana thought Jason had been sacked. So he stopped. All Santana could do was try to knock the ball away, which he did."
Campbell said there was a moment where he lost Moss as he avoided the defender. He had to find Moss again when he was in the clear.
"I feel you have to try to find the receiver, you don't want to throw blindly and have it picked off," Campbell said.
Campbell is finding out that, with Zorn as his QB mentor, improvement is in the details.
Campbell finished Thursday's season opener with 15-of-27 completions for 133 yards. Late in the first half, he threw a 12-yard touchdown pass to Moss in one of the Redskins' few offensive highlights in the game.
Overall, the offense totaled just 11 first downs and 209 total yards while going 3-of-13 on third-down conversions.
Zorn emphasized an upbeat tempo all offseason and in training camp, but the offense could not sustain any rhythm throughout the game.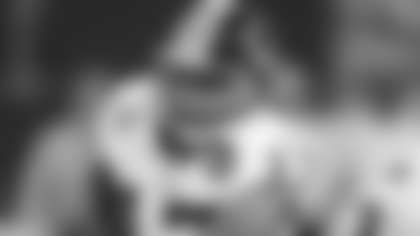 While Campbell did not fumble or throw an interception in the game, he needs to improve on his decision-making in the pocket, Zorn said.
"He locked in on a receiver several times and did not turn him down," Zorn said. "If the primary receiver is covered, he needs to move on [to the secondary receiver]."
The first play of the game was one example.
Campbell dropped back to pass intending to throw to Moss downfield. He could not see Moss for a moment, and he hesitated. The pass protection broke down, as defensive end Justin Tuck got past Stephon Heyer.
Campbell rolled right into Tuck and was sacked.
Zorn put the blame on Campbell, not Heyer, for the sack.
"I really grilled Jason on that play," Zorn said. "He knows where he needs to improve."
Zorn wants Campbell to set a faster tone, in and out of the huddle. At times during Thursday's game, the offense seemed sluggish.
"I just want to continue to help him with the pace that he plays with," Zorn said. "He's so big I just want him to move faster. I'm not discouraged with him. I just want him to continue to get better."
Campbell, who made his first start since Dec. 6 of last year when he suffered a dislocated kneecap injury, acknowledged that the adjustment to Zorn's offense has been "a little bumpy."
"Of course you would like to put up 28 and 35 points every week," Campbell said. "We just have to adjust. We have to play with an attitude and learn to trust each other and stay positive.
"Now we have an opportunity to see where we are at after this first game and see what we need to improve on."