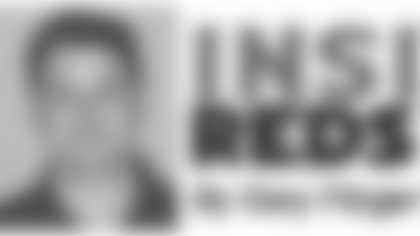 A year ago, Phillip Daniels could only sit and stare at his knee and contemplate his NFL future.
He had suffered a season-ending knee ligament injury on the first practice of the first day of 2008 training camp. Still recovering from surgery, he would go on to spend countless hours rehabbing the knee at Redskins Park.
Daniels wasn't so sure he would return for the 2009 season, though.
Retirement was an option for the 36-year-old defensive lineman. And he wasn't entirely sure the Redskins wanted him back.
Finally, the Redskins showed interest in bringing Daniels back last March. In turn, Daniels committed to the Redskins for another season. He signed a deal with the club a month after becoming an unrestricted free agent. The 12-year NFL veteran has played for the Redskins since 2004.
"I feel great, man," Daniels said. "Getting with my old buddies and the coaching staff. Being on the Redskins. A chance for us to go out there, do some good things this year and try to win a Super Bowl."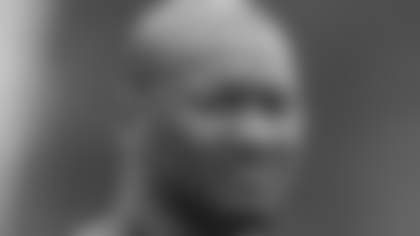 The championship dream continues to drive Daniels.
It's clear that returning for another season wasn't an easy decision, though.
Daniels' family proved to be a big factor.
Daniels' son DaVaris is a promising high school football player at Vernon Hills High School in the suburbs of Chicago. He enjoys watching DaVaris develop into an elite prospect.
Daniels said he even considered accepting a full-time job at Vernon Hills High School. He said he was offered a position that would have allowed him to spend more time with DaVaris.
"When that comes into play, you start to think, 'Is it time for me to retire?'" Daniels said. "And do I want to be with my son more and help him reach his dreams?
"But then, talking to him and realizing that I didn't want to end my career on an injury--I really meant that. And my son wanted me to come back and play, too.
"So I felt like coming back was the right thing to do. I've told people I feel like I can play until I'm 40, easily. But I'm just going to take it one year at a time now."
Last year, Daniels' knee injury was devastating news for a defense that relied on Daniels' veteran leadership.
It also set in motion a chain of events that resulted in the Redskins trading for Jason Taylor.
Taylor was released after one season, opening the door for Daniels' return this year.
Daniels was thought to be a better fit for Greg Blache's defense, given his versatility and ability in run defense.
Daniels, who has played for Blache since 2000, is slated to be the starter at left defensive end. He is likely to be part of a rotation at the position, though.
In 12 NFL seasons, Daniels has played in 171 games. He has amassed 569 career tackles, 59 sacks, 16 forced fumbles and one interception.
His best season in Washington was 2005, when he totaled 72 tackles and a team-high eight sacks. He was named NFC Defensive Player of the Week following his memorable four-sack game vs. Dallas on Dec. 18 that year.
Daniels continues to be among the workout warriors at Redskins Park. In offseason's past, he has competed in power-lifting competitions and he claims to be "stronger now" than he was before training camp last year.
"I think the [knee] injury last year actually helped me," he said. "I'm stronger and it gave me a year of rest, which is good for me at my age. So I'm even more excited to come back and show people that I can still do it.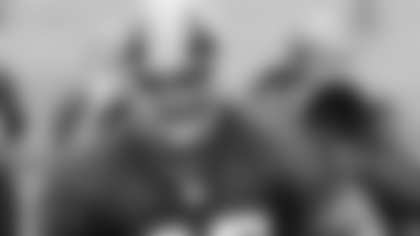 "People here haven't seen me [play football] after I've power-lifted, so I'm planning to come in here and do big things."
Daniels expects Albert Haynesworth, the 6-6, 350-pound defensive tackle signed by the Redskins last March, to have as big an impact on his game as some of the other mammoth linemen he has played alongside in the past.
"I've played beside Cortez Kennedy and Sam Adams in Seattle and I've played beside Ted Washington and Keith Traylor in Chicago," he said. "Now I have Cornelius [Griffin] and Haynesworth, plus Kedric [Golston] and Anthony [Mongtomery] who are doing some pretty good things.
"When you have good tackles, it makes everyone better, especially when there's a guy who takes on double and triple teams. I kind of put [Haynesworth] in the mold of Cortez, and Cortez definitely made everyone better."
Haynesworth's biggest impact should be in quarterback sacks, Daniels said.
Last year, the Redskins posted just 24 sacks and were tied for 28th in the league in that category.
With Haynesworth pressuring quarterbacks up the middle, Daniels could see more quarterbacks rolling in his direction.
"There'll be instances where the quarterback can't step up in the pocket, so he is going to scramble out and run right into you," Daniels said. "Now, as a defensive end, you can go around the edge [on the pass rush] and you don't have to cut the corner. You don't have to be as physical, like bull rush."
Given his role and the talented cast around him, Daniels believes he's in a great situation at this stage of his career.
He can end his career on a different note. And chase that championship dream one more time.