It was Demetric Evans Day in Shreveport, La., but Evans would have to celebrate in Dallas.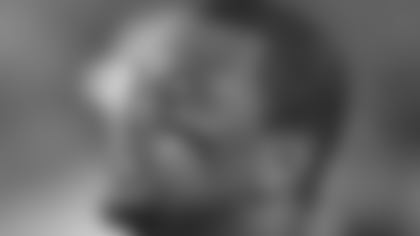 Evans grew up in Shreveport, and on Sunday the city's mayor, Cedric B. Glover, issued a proclamation naming it Demetric Evans Day.
The full text of the proclamation is as follows:
"When the Washington Redskins take the field in their matchup with the Dallas Cowboys today, one of Northwest Louisiana's own will play with an honor from the City of Shreveport and Mayor Cedric B. Glover.
"Redskins Defensive Lineman No. 92 Demetric Evans, a former standout from Haynesville High School, will start in the game on Sunday, September 28, 2008 at Texas Stadium.
"It's fitting to honor Demetric today to thank him for his outstanding humanitarian work in Shreveport and Northwest Louisiana," says Mayor Glover.
"The former powerhouse of the often feared Golden Tornadoes, Evans returned home this past June to host his First Annual Demetric Evans 'Real Deal' Football Camp, at Haynesville High School and Shreveport's Independence Stadium. Hundreds of eager high school athletes with aspirations of playing college football got the opportunity to meet and learn from one of the NFL's best.
"Demetric has demonstrated the kind of dedication and commitment to young people that we need, not only in this area, but across the nation, motivating and inspiring young people with a positive outlook on life and giving them real hope for the future.
"Therefore be it resolved that I, Cedric G. Glover, Mayor of the City of Shreveport, do hereby proclaim Sunday, September 28, 2008, Demetric Evans Day in the City of Shreveport."
Meantime, about 200 miles away in Dallas, Evans drew the start at defensive end for the Redskins against the Cowboys.
Evans played for Jason Taylor, who missed the game due to a calf injury.
Evans has served as a backup to Taylor in three games this season. He has five tackles and two deflected passes.
Evans called it a "totally different ball game" in terms of transitioning from backup to starter.
"As a backup, you pretty much come into the game once the game has already started," Evans said last week. "You get an idea of what the offense is doing and you watch the game from the sidelines. When you go in, you know how they are attacking.
"Once you are a starter, you are in there from play one. They will probably attack you differently, especially with Jason out. You have to watch for some of the plays they will run back strong-side, and vice versa."
Evans rotated at defensive end with Chris Wilson and Rob Jackson throughout the game.
On passing downs, Evans was expected to move inside to play some tackle and provide more a pass-rushing presence on the defensive lines. Wilson came in as a pass-rushing end.